Size is not everything: Porsche has found the ideal battery capacity
What is the ideal capacity of an electric car battery? The question is essential at the time of choice, because it will define the radius of action of the vehicle.
In practice, I would say that it is necessary at least one 40kWh battery for urban and suburban use (as on the Fiat 500e), but this capacity is quickly limiting for long journeys. The best tariff included remains an intermediate pack of 58 to 62kWh (as with Tesla, VW, Mercedes…) which allows you to travel up to 250/300Km on the motorway, and to reach two fast terminals almost anywhere in Western Europe. But this capacity quickly shows its limits in poorly equipped territories, for large vehicles or for very long journeys.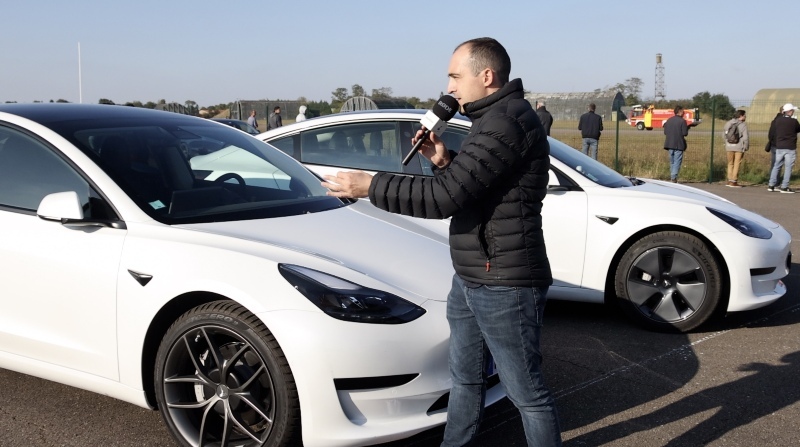 At Tesla, the paks vary between 60 and 100kWh
Packs around 75-80kWh are now commonplace for road sedans, as on the Model 3 Grande Autonomie or on similar models (BMW i4, ID4, EQC…). They allow you to reach 300 to 400 km on the motorway without too much trouble, provided you have a reasonable consumption (19 to 23 kWh/100 km). But some manufacturers (Jaguar, Tesla, Audi…) sometimes go beyond on certain models, more energy-intensive: to do 300Km of motorway (at 30kWh/100Km), an E-Tron or an i-Pace needs from 90 to 100kWh.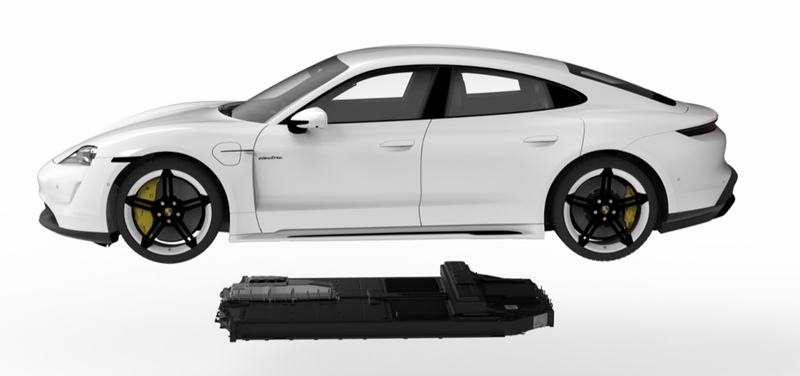 At Porsche, it is estimated that the ideal pack is 85kWh. The German firm carried out a very well-documented study on its site because it realized that choosing too high a capacity was not necessarily interesting for sports use: what we gain in autonomy, we lose in performance. With 85.1 kWh and 2419Kg, a lap of the Nürburgring takes 7:39.5 minutes. If we go to 70kWh, we do not gain much on the scale (2310 kg) but we lose power, and therefore, 7 tenths less at the finish. Zero to 100 km/h, however, goes to 2.90s, or only 0.02s better – in short, not very interesting, especially since 0 to 200 is 8 tenths slower.
By going to 100 kWh, the weight gain of 107Kg makes the lap go to 7:42.4 minutes, the zero to 100 km/h to 3.04s and at 200 km/h at 9.71s. Worse, with a pack of 130 kWh (2743 kg), the lap goes to 7:48.2 minutes, the zero to 100 km/h in 3.28s and to 200 km/h in 10.48s! Finally, having too big a battery is not very interesting for performance, even if you gain autonomy on long journeys.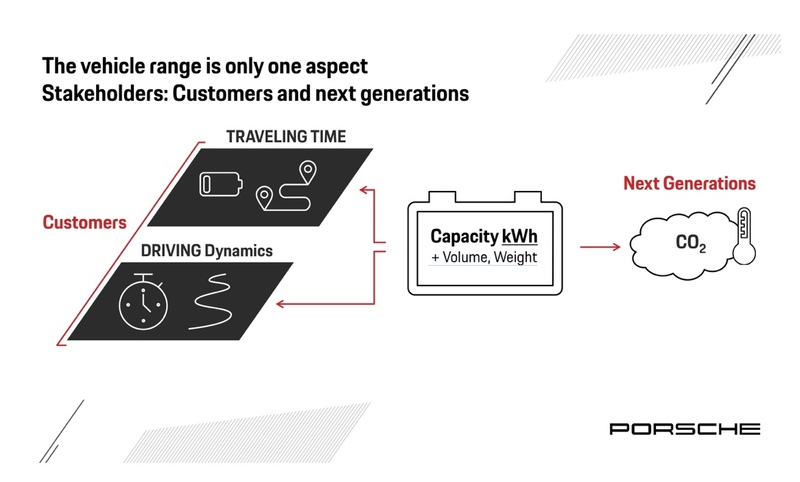 The manufacturer also believes that with its 800V recharging technology, you can recover 100Km in just 5 minutes, which makes it possible to get rid of packs that are too bulky and better optimize the time spent at charging stations. For long journeys, a 100kWh pack still seems to reduce stops a bit, but at the cost of lower performance. Porsche also insists on the need to also reduce indirect CO2 emissions, and that a more reasonable pack also goes in this direction.
Finally, there is not really an ideal capacity, it all depends on the uses of each and the type of vehicle. Eventually, with batteries offering better energy densities, these calculations will also evolve.
Our test of the Porsche Taycan!

If you liked this report, do not hesitate to like the video, subscribe to our YouTube channel and subscribe to a VIP subscription! This will allow us to do more!