Simon Pagenaud: « Everything has grown since 2011 »
[ad_1]

Twelve years since Simon Pagenaud had not returned to the 24 Hours of Le Mans. This time, the Poitevin is back in Sarthe, not yet in the premier category. After the Peugeot epic in LMP1, here he is at COOL Racing with Vladislav Lomko and Reshad De Gérus with the mission of seeking victory in LMP2.
2011/2023, you are finally back at the 24 Hours of Le Mans…
It was a long time to wait to come back here. I wanted to race every year but my IndyCar schedule didn't allow it. I just hope that things will stay as they are and that I can come back here next year. My goal is to fight for victory. We see that there is a lot of interest in the premier category. The concern is that it is complicated to make a simple appearance. When I rode here, there was no WEC, so it was still possible. Now there is no more room for this race, so the opportunity to ride for COOL Racing is perfect for me. Combining IndyCar and Le Mans is not easy.
Did you quickly find your bearings?
The biggest change for me is the rules, not the circuit. I have to get used to slow zones because these rules are also different from IMSA. The paddock is also different. When you see the level of presentation of the LMP2 teams, that's what we had at Peugeot in LMP1. This is the case for both organization and professionalism. Everything has grown since 2011.
Less pressure for you to drive in LMP2 than in the premier class?
There is no more or less pressure to drive in LMP2, a category where there are 24 cars. When you look at the average of the drivers, I want to be among those who are at the top of the ranking. I also have a simulator in my room which also allows me to train.
Your two teammates are very young. The atmosphere is different?
It's different for me to ride with young people. It's the first time that my engineer is younger than me and most of the team is younger than me. I can bring my experience to the team. Vlad (Lomko) asked me what preparation to have in terms of sleep and nutrition, how to recover. When I was in his shoes and a much more experienced rider gave me advice, it was clearly an added value. As a team, the objective is to do well.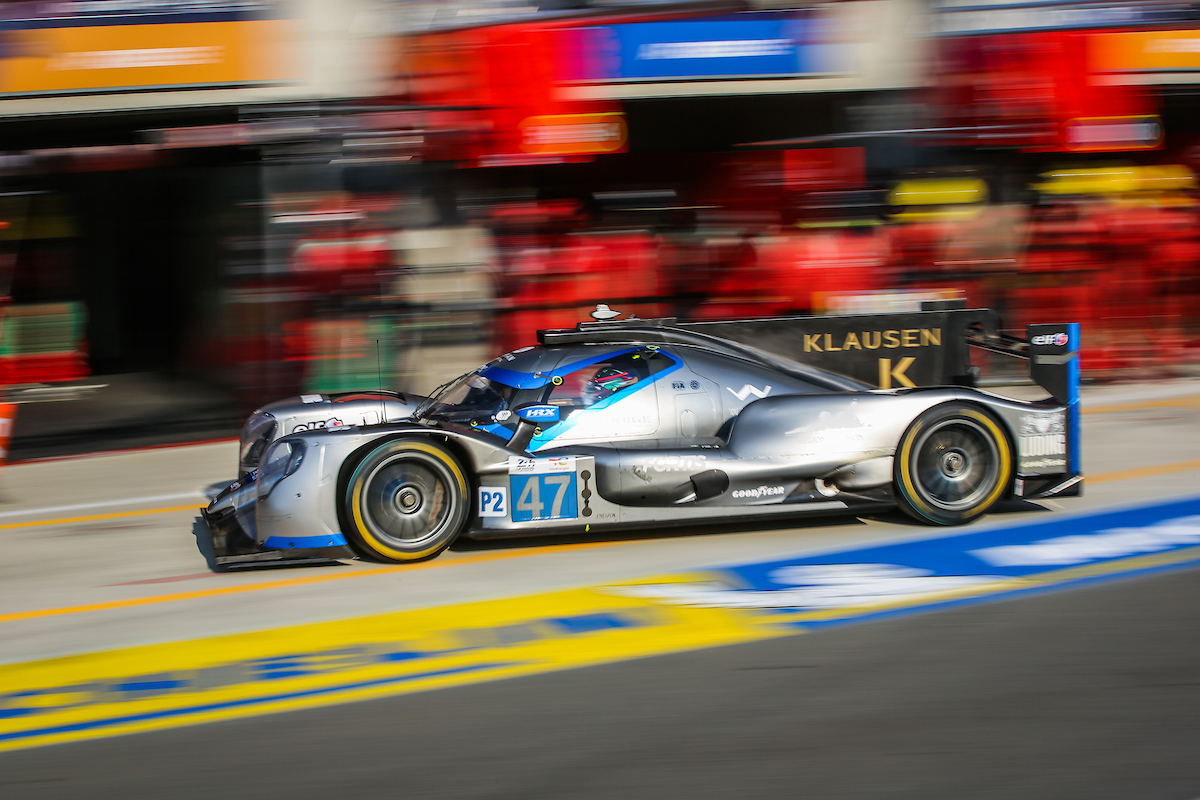 What are your memories of 2011?
When the Audi crossed the line in front of me (laughs). I remember having a lot of fun on this race. We can't be disappointed to have finished second when we had some great fights. For me, it was not an endurance race but a 24-hour sprint in full attack mode. I learned a lot from the team's F1 drivers, such as Alex Wurz, Sébastien Bourdais, Franck Montagny and Stéphane Sarrazin. They contributed to the pilot that I have become. It's definitely one of the best moments of my career. It is also one of the events where I rode the best.
Are you working for your future in Endurance?
I work for 2024 and also return to Le Mans. I talk to quite a few people for this, including Acura. They know exactly what they are doing and where they are going. The same year, I still did the 24 Hours of Daytona, Indy 500 and Le Mans. We are talking about three of the greatest races in the world. It's a big energy boost but I have to be careful to recover well so as not to lose performance.
[ad_2]