Sick for three weeks, Nic Claxton is not yet ready | NBA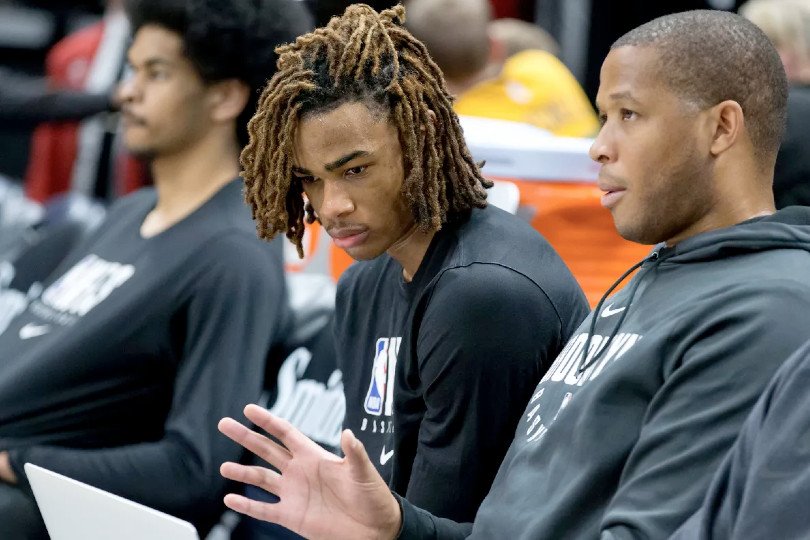 In lack of impact under the circle, the Nets relied heavily on Nic Claxton this season. Except that the young pivot only played four games before disappearing from the radar for three weeks, the fault of a mysterious disease that the club did not want to reveal, specifying however that it was not the Covid- 19.
 » I was sick. That's all I want to say on the subject «  he replied to the New York press who questioned him about this long absence. "I was sick but I feel better now. I come back to where I want to be to find the field and play. I am very happy to be with my teammates again. « 
Nevertheless, after three weeks away from the field, the 22-year-old will not resume directly.
"Yes, I'm in the acceleration phase right now. I'm getting back in shape. I got sick, I lost a lot of weight ", he explained, when he was already not very big. « But I put on the weight again, and I feel great and hope to be back in the next two weeks. »
For Steve Nash, who does with Blake Griffin as a pivot, this is good news in prospect. The veteran thus suffers on the defensive "switches", just like his back-up, LaMarcus Aldridge. With his speed of movement, Nic Claxton can contain enemy exteriors much better in the event of a change.
But patience …
« For me, Nic still has a long way to go », confirms the Brooklyn coach. "He really has to work on his physical condition. So I'm not sure when he'll be back, or whether he'll be back with the acceleration and drive to play the game at this level. I hope it won't take too long, but I don't think his return will be in the next few matches ".
Nicolas claxton
Percentage
Rebounds
Season
Team
MJ
Min
Shots
3pts
LF
Off
Def
Early
Pd
Fte
Int
Bp
Ct
Pts
2019-20
BRK
15
13
56.2
14.3
52.4
1.3
1.7
2.9
1.1
0.9
0.1
0.6
0.5
4.4
2020-21
BRK
32
19
62.1
20.0
48.4
1.3
3.8
5.2
0.9
2.1
0.7
0.6
1.3
6.6
2021-22
BRK
4
19
55.0
0.0
44.4
0.8
4.8
5.5
0.8
1.3
0.0
0.8
1.0
6.5
Total
51
17
60.1
16.7
48.9
1.3
3.3
4.6
0.9
1.7
0.5
0.6
1.0
6.0