Shai Gilgeous-Alexander will miss the start of the "training camp"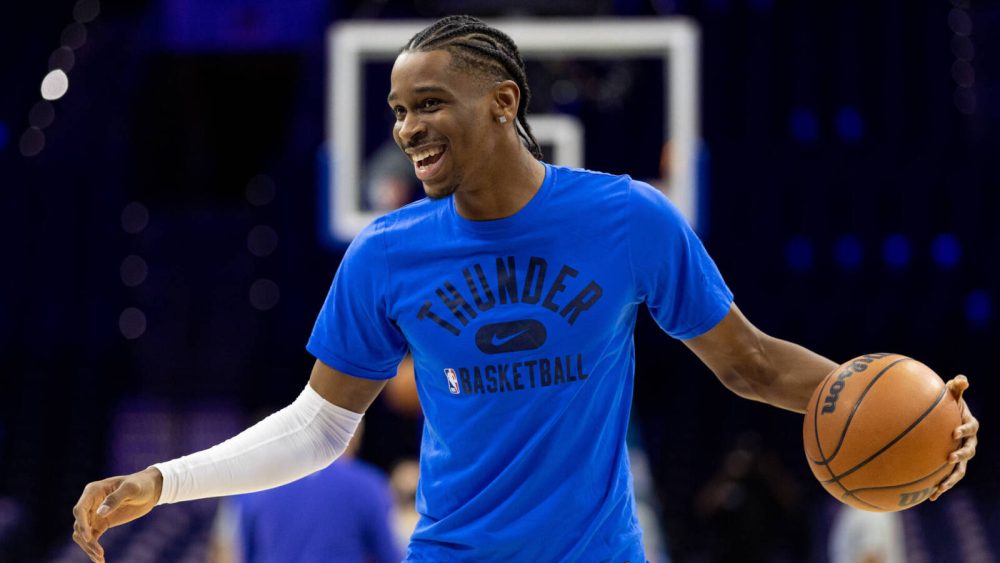 Already deprived for the whole season of its star rookie Chet Holmgren, the Thunder must also deal with the physical glitches of Shai Gilgeous-Alexander even before the start of the new financial year, in less than a month.
Not spared by injuries for two years, the Canadian actually suffers from a level 2 sprain of the internal lateral ligament of his left knee. He will only be reassessed in two weeks and therefore means he will miss the start of the training camp of OKC, set for September 27, or even the start of the pre-season, set for October 5.
Thunder's Shai Gilgeous-Alexander has a Grade 2 left MCL sprain and will miss the start of training camp, team says.

— Shams Charania (@ShamsCharania) September 21, 2022
Shai Gilgeous-Alexander
Percentage
Bounces
Season
Crew
GM
Minimum
Shots
3 points
LF
Off
Def
Early
pd
party
Int
bp
CT
Points
2018-19
LAKE
82
27
47.6
36.7
80.0
0.7
2.1
2.8
3.3
2.1
1.2
1.7
0.6
10.8
2019-20
OKAY
70
35
47.1
34.7
80.7
0.7
5.2
5.9
3.3
1.7
1.1
1.9
0.7
19.0
2020-21
OKAY
35
34
50.8
41.8
80.8
0.5
4.2
4.7
5.9
2.0
0.8
3.0
0.7
23.7
2021-22
OKAY
56
35
45.3
30.0
81.0
0.7
4.3
5.0
5.9
2.5
1.3
2.8
0.8
24.5
Total
243
32
47.3
34.8
80.7
0.7
3.8
4.5
4.3
2.1
1.1
2.2
0.7
18.2