Second weekend of MLS and already great posters on the program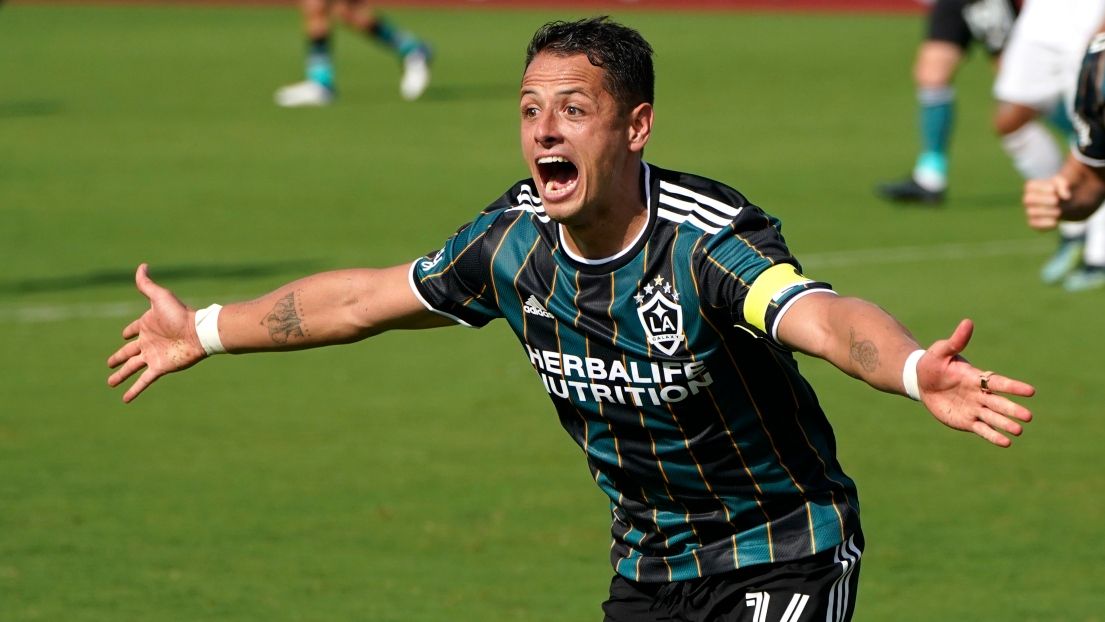 Cap on the second weekend of MLS which begins in the night of Friday to Saturday in France for a second salute of tempting matches to follow, zoom on the main posters of the weekend.
Orlando moves to Kansas City as an appetizer
See you tonight in Missouri to meet two teams of varying fortunes for their opening game of this 2021 MLS championship. Orlando, who conceded a draw on his lawn against Atlanta, clearly did not make it. weight against Lisandro López's teammates. Disappointing in this first match, the experienced Alexandre Pato, who has gone through five championships on three continents, will have to do better with the Portuguese Nani to allow the Florida players to score their first goals of the season.
For Kansas City, the first result was a nice surprise by offering the Red Bulls away in their first game, all thanks to two goals in two minutes signed Gadi Kinda and Daniel Sallói. With the former Ligue 1 player Nicolas Isimat-Mirin, passed by Valenciennes and AS Monaco in particular, Sporting Kansas City will try to surf on this dynamic while Peter Joseph Vermes will officiate for his 436th MLS game, all with the franchise from Missouri.
𝗪𝗘𝗘𝗞 𝟭 𝗣𝗢𝗪𝗘𝗥 𝗥𝗔𝗡𝗞𝗜𝗡𝗚𝗦

⬆️ @SoundersFC
⬇️ @MNUFC

Full list: https://t.co/zhMWHeanZm pic.twitter.com/fwo8tieNH0

– Major League Soccer (@MLS) April 20, 2021
Toronto FC – Vancouver Whitecaps in the heart of a gala Saturday
With posters that will begin at 7 p.m. French time with New York City – Cincinnati, then with the relocation of the former Impact Montreal, which became Montreal FC to Nashville at 8 p.m.
The evening's poster, in prime time at French time, will see Toronto FC oppose the Vancouver Whitecaps for a beautiful Canadian duel. After their victory in their first meeting against the Portland Timbers, the Vancouver players can follow up with a second success, the first of their season away by winning in Toronto.
The team of Chris Armas remains, unlike the Whitecaps, on a clear loss to Montreal for a game played in Fort Lauderdale. Despite an established workforce in MLS, with an experienced defender like Omar Gonzalez in defense or Michael Bradley in the middle for the one who joined the North American championship for seven seasons, there are real gaps in this composition like the young Luke Singh, launched in the deep end for the first time last week and author of a rather average performance.
The other meetings of the night:
San Jose Earthquakes – FC Dallas, 9:30 p.m.
Los Angeles FC – Seattle Sounders, 12:00 am
New England – DC United, 2h
Minnesota – Real Salt Lake, 2h
Philadelphia Union – Inter Miami, 2h
Atlanta United – Chicago Fire, 2:30 a.m.
Colorado Rapids – Austin FC, 3h
Portland Timbers – Houston Dynamo, 4:30 a.m.
Red Bulls travel to Los Angeles to close weekend
In the last meeting on the program, the only one to take place on Sunday, two of the teams that serve as real contenders for the MLS title face each other in very different dynamics. Winners mistreated in Miami last week, the Galaxy was able to count on "Chicharito" Hernandez author of a double to get by after being led to the score twice.
At the Red Bulls, the surprise loss to Kansas City must have required the intervention of Austrian coach Gerhard Struber. Yet focused on the entire meeting, two minutes of absence cost the three points to New Yorkers. In a very young workforce, Sean Davis and Aaron Long have a lot to do on Sunday to allow theirs to straighten their heads and avoid a start to the season which could quickly become complicated.
Week 1 brought the skills. 🔥 pic.twitter.com/oMT2nEwmnj

– Major League Soccer (@MLS) April 20, 2021
Cap tonight on the second day of MLS which could, as usual, reserve us suspenseful matches rich in goals.
Crédit image en une : PC