Sebastian Vettel, four-time F1 world champion, will end his career at the end of the season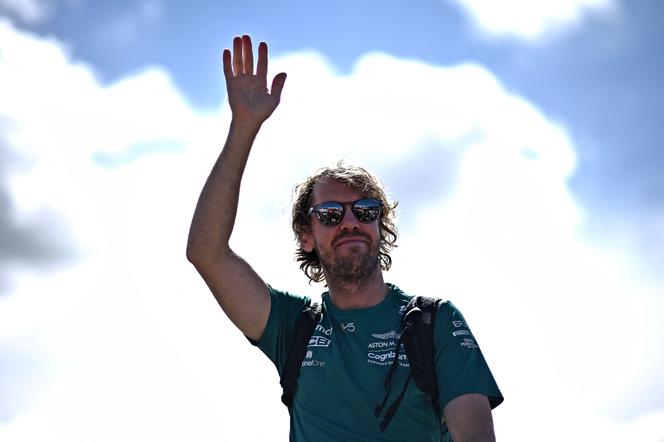 The German driver of the Aston Martin team Sebastian Vettel, four-time Formula 1 world champion, announced on Thursday July 28 that he would retire at the end of this season. Quoted in a press release from his team released ahead of the Hungarian Grand Prix this weekend, Sebastian Vettel explained:
"The decision to stop F1 at the end of the year was difficult and I thought about it a lot. At the end of the year, I want to take the time to think about what I want to do next. As a father, I want to spend more time with my family. Today is not about saying goodbye, but rather saying thank you to everyone, starting with the fans without whom Formula 1 could not exist. »
Winner of 53 Grand Prix
Vettel, 35, won four world championship titles in 2010, 2011, 2012 and 2013 with Red Bull. Winner of 53 Grands Prix, he is second only to Briton Lewis Hamilton (103 victories) and his compatriot Michael Schumacher (91). After moving to Ferrari from 2015 to 2020, he joined Aston Martin in 2021 without winning any races there so far.
Read also:
Formula 1: Sebastian Vettel will swap a Ferrari for an Aston Martin
Vettel had failed during his time at Ferrari to offer the Italian team a new world drivers' title, which would have been the first since that of Finn Kimi Raikkonen in 2007.
Thanked by the Italian brand in rather stormy conditions while the Scuderia was at the bottom of the wave, Vettel had found refuge at Aston Martin, the team of Canadian billionaire Lawrence Stroll whose son, Lance, is currently his teammate.
After a tough 2021 season which saw him only finish 12e in the championship, Vettel currently occupies the 14e place in the provisional classification with only 15 points.
Read the picture:
Sebastian Vettel, a very busy driver