Sasha Vezenkov doesn't think about the Kings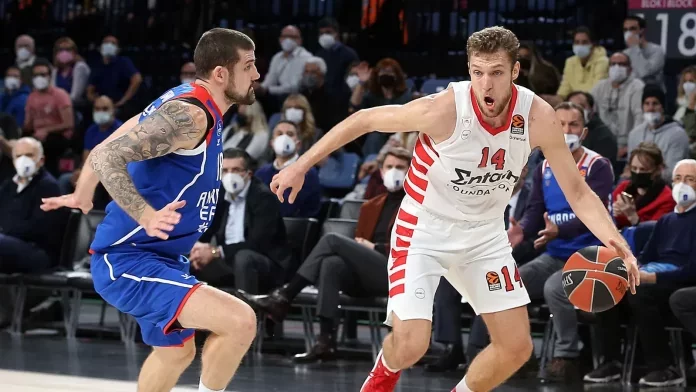 26, 28 and 26. These are not the temperatures for the next few days in France, but the points scored by Sasha Vezenkov since the start of Eurobasket, against Spain, Turkey and Montenegro.
The Bulgarian strong winger is thus the best scorer in the competition, with 26.7 points on average, and to top it all off, he has excellent percentages of 57% shooting success and 45% at 3-pts.
As Mike Brown has an eye on the Euro, since he is in Germany, and the Kings have had the player's rights for a few weeks, can we imagine the Sacramento franchise pushing him to come to the United States? While, as we know, he had decided to return to Greece.
"The season is long and my priority is Olympiacos"he announces, ending the debate. "I can only think of one thing: to be focused, to stay healthy and to give everything for my club. Then we'll see. The next summer is in ten months. »
The Kings, so it's not for this season. In addition, the news for him is above all a failed Euro collectively since after three games, Bulgaria is still waiting for a victory…
"We have a big problem with our defense"he analyzes as well, while his country has already collected 304 points. "We took 91 points against Montenegro. If we don't defend, we can't win. It will be too complicated to qualify for the second round, but we still have two matches. We will do our best. »