SAPPHIRE HELMET FINAL: THE BLUE STARS against THE FLASH, A DUEL at the top
This Sunday, May 29, the Saphir Helmet Final will take place between the Blue Stars of Marseille (4-0) against the Flash de la Courneuve (6-0).
This final will be played at the Stade Delort in Marseille. Doors open at 12:30 p.m. and kick-off is scheduled for 2:00 p.m.
A match between two undefeated teams
THE BLUE STARS, A DEFENSE of steel
The Blues Stars of Marseille have had a perfect season without defeat.
This team quickly took the lead in the Southern Conference and dominated all their opponents.
The Marseille defense will be a key element in this final. Indeed, the latter has only conceded 6 points in four games. The attack meanwhile remains solid and organized with an average of 35 points per game.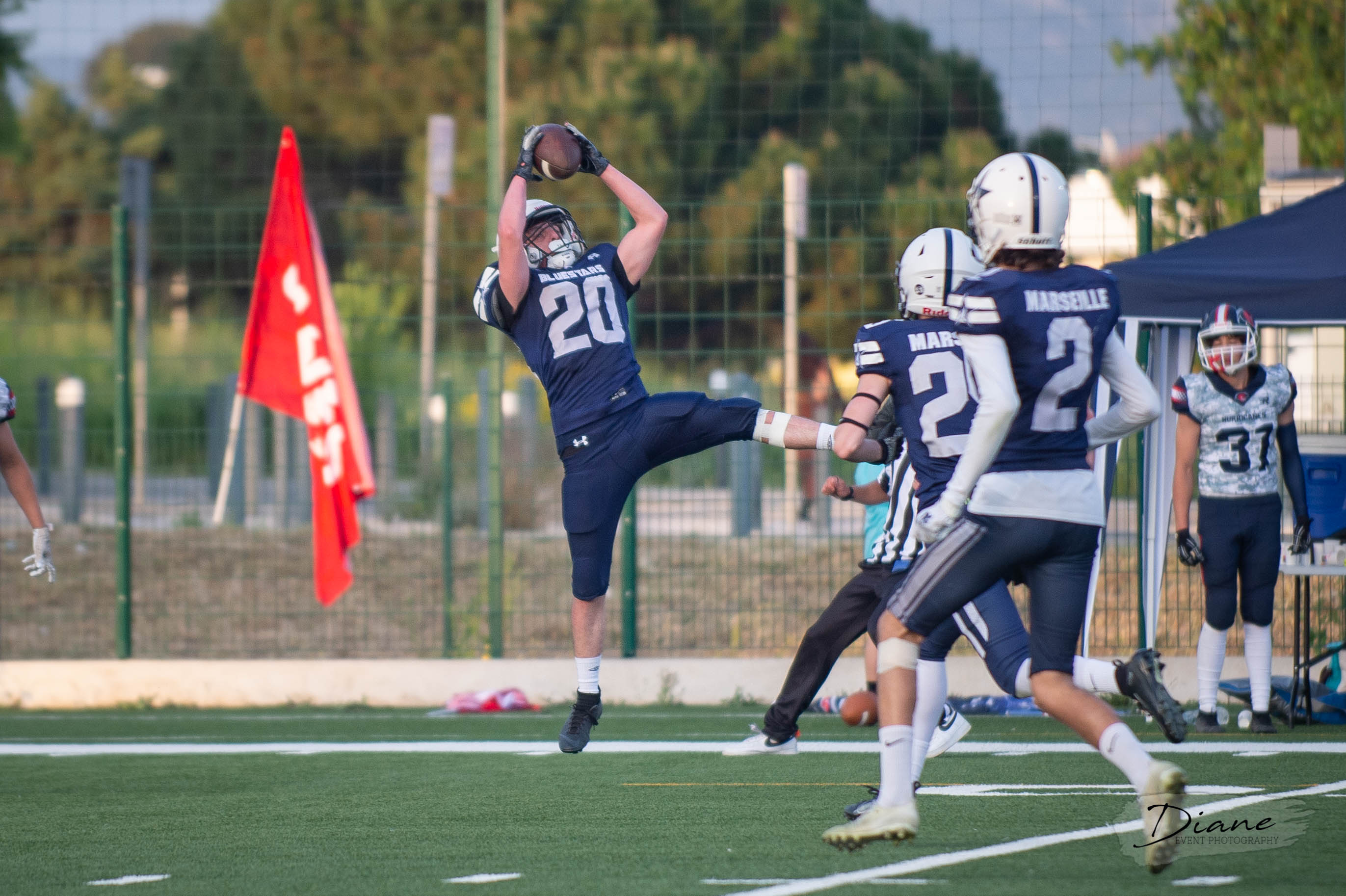 THE FLASH, A SPARKLING ATTACK
The La Courneuve Flash (6-0) also had a season without a single defeat.
Despite a start to the season with small victories, the Flash stood out in the second half of the season.
This team's offense scored 70 points in the last 2 regular season games.
The Flash also has a solid defense. In 6 games, the latter only conceded 31 points, an average of 5 points per game.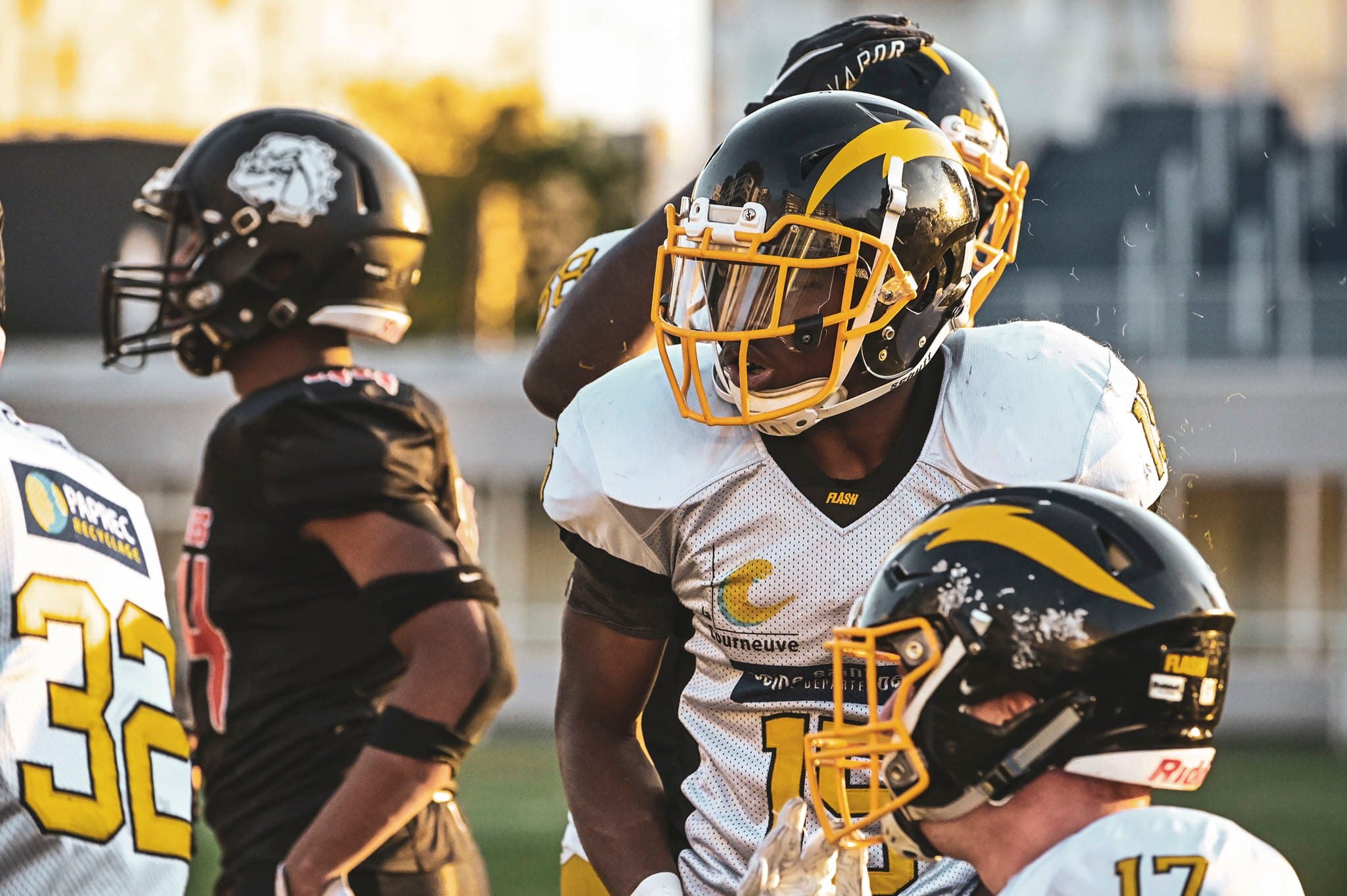 FINAL SAPPHIRE HELMET
The final will therefore be played between two undefeated teams with a similar profile.
These teams are determined to win this first edition of the Sapphire Helmet!
We will be entitled to a match at the top between these two teams
Watch the match live here