Sampaoli talks about the upcoming transfer window, Molina reveals information on the sale, the Saliba file … OM information and rumors this week!
Like every weekend, FCM offers you the news and rumors of the transfer window for the week! On the menu this Saturday: Sampaoli calls for players, Molina explains the sale of the club, the loans of Saliba and Benedetto in question …
At a press conference this Friday before the meeting against Lyon, Jorge Sampaoli spoke about the transfer window and the need for experienced players to better understand the meetings and the pressure of the club.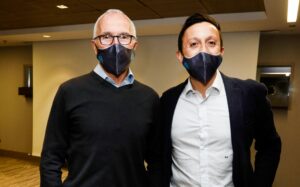 "We ask Pablo (Longoria) and Frank (McCourt) to bring in confirmed players. We don't have these players yet, I fight every day so that they understand our needs. Sometimes it is possible, sometimes not. It's not always the president's fault, we also have an owner who decides. But even if we lack experienced players, there is an obligation of excellence in this club. Which can be difficult, since we ask players who do not yet have a lot of experience to be excellent. (Laughs) But I'm going to lose my job because of your questions " Jorge Sampaoli – Source: Press conference (19/11/21)
#Sampaoli : « We force Pablo Longoria and Frank McCourt to understand that we need players confirmed at OM » #ConfOM #OM #LyonOM

– Marseille Football Club (@FCMarseille) November 19, 2021
This Thursday evening, Romain Molina spoke briefly about the OM sale in a long Space on his Twitter account. Very little talkative on the subject, he said in any case that Bin Talal was not associated with the club!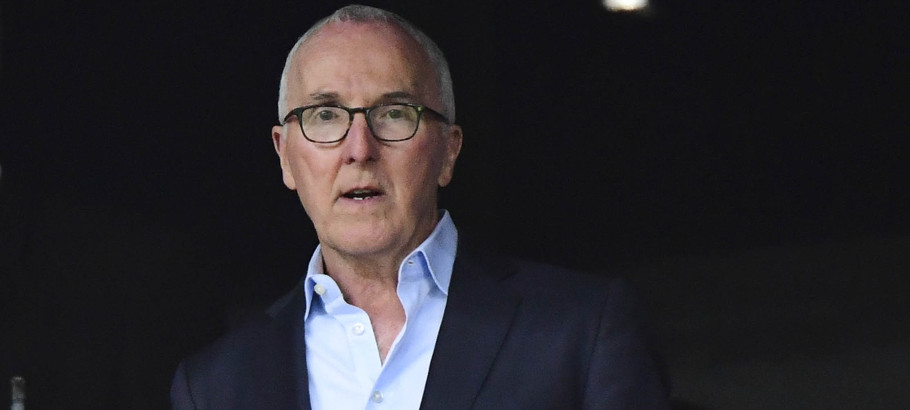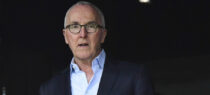 The Olympique de Marseille is the subject of several rumors around a sale. This resumed after the announcement of the takeover of Newcastle by Saudi Arabia. In Italy in particular, there is talk of a probable investment with Inter Milan but also with OM!
Walid Bin Talal, that he already pays what he owes. – Molina
On his Space on Twitter this Thursday evening, Romain Molina was asked about this. The latter says he does not have more details but specifies, however, that the Saudis do not intend to come to Marseille and that Prince Walid Bin Talal does not intend to buy the club.
READ ALSO: Sale OM – Vezirian: « I have proof »
« The Saudis at OM? No, they have never been there. And even less Walid Bin Talal. Let him already pay what he owes. It makes me laugh people who talk about him. And I have no idea what will happen at OM.  » Romain Molina – Source: Space Twitter (11/18/21)
Romain Molina denies rumors of #SaleOM to Saudi Arabia and Walid Ben Talal. pic.twitter.com/EiBL3e4CC0

– Captain Marseillais (@BisCaptain) November 19, 2021
If you want to get a better deal you need this – Molina


On the other hand, the journalist clarified the reasons why Frank McCourt reinjected money into the club. According to him, the American owner is trying to re-qualify the club in the Champions League in order to better sell it.
"OM, you have to leave it in the Champions League to sell it. So I still haven't changed my position for a year and a half. This is still the case, even not with the rest. But that's why people said, why OM reinvested this summer, is that OM needs it economically. Because if you want your club to be economically attractive and get a better deal, well you need that. It's that simple. Here's what I can say, don't get carried away. After that I didn't say anything else, that's the plan they have. And which is also logical because your club must be the highest so it's normal and good luck obviously at Olympique de Marseille at this level.  » Romain Molina – Source: Space Twitter (11/18/21)
Loaned this season from Elche's side, will Pipa Benedetto return next season to Marseille's side? According to information from Spain, the Argentine striker may well be permanently transferred to the Spanish club next season.
With only 2 goals and 1 assist in 12 games, Dario Benedetto did not have a thunderous start to the season. However, the leaders of Elche, where he is on loan until June 2022, are already thinking about keeping the 31-year-old Argentine striker. Indeed, according to the Spanish daily AS, the latter would be well disposed to buy Benedetto definitively. The purchase option would be around 4 million euros while Olympique de Marseille had to spend no less than 14 million euros in the summer of 2019 to recruit him.
Dario Benedetto is gaining momentum in Elche and the managers of the Spanish club would like to keep him at the end of the season!

(as) pic.twitter.com/vOD1fR4dds

– BeFoot (@_BeFoot) November 16, 2021
Both Benedetto's goals were important – Monserrate Hernandez Marcos
To read also: Sale OM – Vezirian: « I have proof »
Recently, in the columns of the regional daily La Provence, the Spanish journalist Monserrate Hernandez Marcos, who works for Onda Cero and As, spoke of Dario Benedetto's first successful steps in the FC Elche jersey.
"He has the level to evolve there. He shares with Lucas Perez the position of second center forward alongside Lucas Boyé, which is indisputable. We knew it before, but Benedetto is a high quality player, an opportunistic and committed striker. And his two goals were important " Monserrate Hernandez Marcos – Source: La Provence (11/13/21)
The former Boca Junior player notably stood out in a match against Real Madrid by delivering an assist a fortnight ago.
[#OM] 🇪🇸 Benedetto decisive passer against Real Madrid !!

▪︎Elche is inclined on the score of 1️⃣-2️⃣ against Real Madrid. Note 𝑷𝒊𝒑𝒂 𝑩𝒆𝒏𝒆𝒅𝒆𝒕𝒕𝒐 🇦🇷's decisive pass for Pere Milla who scored the only goal for Elche. #TeamOM

– 𝙻𝚊 𝙼𝚒𝚗𝚞𝚝𝚎 𝙾𝙼 (@ LaMinute_OM13) October 30, 2021
⚽️ ¡Descontó Elche y le pone suspenso en el final! Pere Milla anotó el 1-2 ante Real Madrid por #LaLigaEnDIRECTV. pic.twitter.com/e9U5CG2msH

– DIRECTV Sports (@DIRECTVSports) October 30, 2021
The number: 17
Since his arrival at OM in 2019, Dario Benedetto has scored 17 goals for the Marseille club, having played 71 matches in all competitions. The Argentina international also delivered 5 assists in the white jersey.
It is clearly one of the satisfactions of the summer transfer window of OM, the former of ASSE and OGC Nice William Saliba has established himself as a strong man in the defense of Jorge Sampaoli. Still, the solid 20-year-old defender is loaned without an option to buy from Arsenal …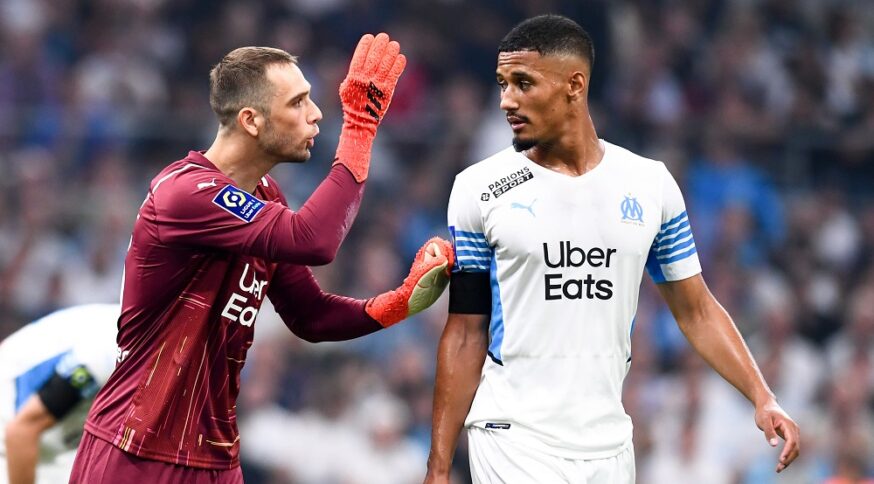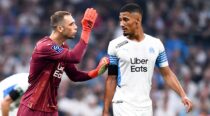 William Saliba is loaned by the Gunners until June 2022 to OM. No purchase option was integrated into the deal but despite everything Pablo Longoria would like to keep the former ASSE. According to information from transfer window specialist Ekrem Konur, the Olympian club should soon open discussions with Arsenal with whom he has a contract until June 2024. The negotiations do not announce complex because the English club had to pay an amount of 30 million euros in 2019 to bring it from Saint-Etienne. It remains to be seen what Mikel Arteta, the coach of the Gunners, intends to do with him? Pep Guardiola's former assistant never used it …
Talks with Arsenal to start soon – Konur
"Olympique de Marseille want to permanently keep William Saliba in the team. Discussions with Arsenal will begin soon. »Ekrem Konur – source: Twitter (15/11/2021)
🔥Olympique de Marseille want to keep William Saliba in the team permanently.

📞Talks with Arsenal will begin soon.#AFC #Gooners | #OM #MercatOM |
🔻FLIGHT🔻
🔜 https://t.co/FGB5A8DzJX pic.twitter.com/cDuGQts9XQ

– Ekrem KONUR (@Ekremkonur) November 15, 2021
Mattéo Guendouzi, also the author of superb performances in the jersey of Olympique de Marseille since the start of the season, hopes to play for years with his teammate. Hoping that it is with the Marseille club and not with Arsenal, the former team of the two Olympian recruits.