Salah wins third consecutive 'POTM' award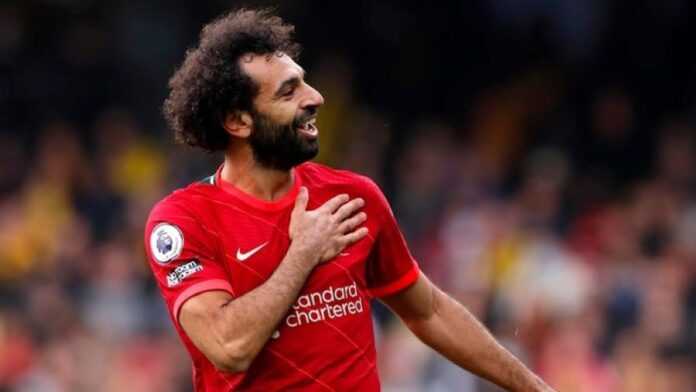 Egyptian superstar Mohamed Salah has won his third straight Liverpool Player of the Month award, having won it in August, September and October. the Pharaoh has been incredibly good, since the start of this season his performances and records have made him one of the best players in the world, right now. He became the first to score in 10 consecutive games and he is also the African Premier League's all-time leading scorer, with 108 goals in 170 games.
Egyptian international striker Mohamed Salah is definitely on another planet. Voted the Premier League's best player of the month for October, taking over from Portugal's Cristiano Ronaldo, he also won the best goal of the month of October, as well as the distinction of best player of the PFA fans for the second time in a row. Here he is again honored. Indeed, the Egyptian superstar won his third consecutive Liverpool Player of the Month award, having won it in August, September and October.
At the top of his game, Mohamed Salah, who has had a breathtaking start to the season with Liverpool, has also been shortlisted for the FIFA Best Male Player of the Year award and for the Ballon d'Or, where he will face the best in the world, in particular the Argentinian Lionel Messi, the Portuguese Cristiano Ronaldo, the Pole Robert Lewandowski, the Belgian Kevin De Bruyne, the Brazilian Neymar, the Italian Jorginho, the Norwegian Erling Haaland, the French N'Golo Kanté, Kylian Mbappé or again Karim Benzema.
With 108 goals and 44 assists in 170 games, Mohamed Salah is now the African Premier League's all-time top scorer, ahead of Ivorian legend Didier Drogba (104 goals, 64 assists in 254 games). Senegalese superstar Sadio Mané, who overtook Togolese Emmanuel Adebayor (97 goals in 242 games), now closes the third step of the podium. The Lion of Bambali now has 102 goals and 44 assists in 241 games played.
If the African Football Confederation (CAF) has not yet unveiled its list for the best player of the year in Africa, Mohamed Salah, will inevitably be acclaimed again, as will his teammate Sadio Mané, the Algerian Riyad Mahrez, Moroccan Achraf Hakimi or Senegalese international goalkeeper Edouard Mendy. Winner of the Champions League, the latter has already been named best goalkeeper in this prestigious competition for European clubs.
To read : Mohamed Salah can't win Ballon d'Or, says Antoine Bell