Salah in the top 5 ahead of Mbappé, Ronaldo and Kanté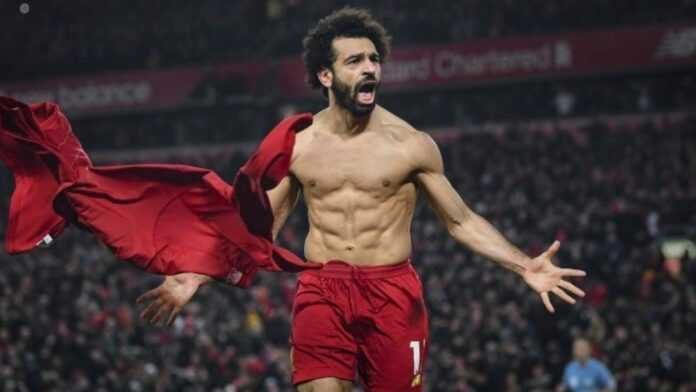 While waiting for the Ballon d'Or awarded by France Football and The Best FIFA, the International Federation of Football History and Statistics (IFFHS) has just published its ranking of the 10 best players of the year 2021. Egyptian star from Liverpool, Mohamed Salah, is in the top 5 in this ranking, ahead of French world champion Kylian Mbappé (6th). The Pharaoh is also the only African acclaimed by the IFFHS.
Author of a huge 2020-2021 year with Bayern Munich, 86 goals scored and 18 assists in 75 games in all competitions, the Polish Robert Lewandowski took the upper hand over the Argentinian Lionel Messi, the Italian Jorginho, the Belgian Kevin De Bruyne, the Egyptian Mohamed Salah and, for the second year in a row, was named the best player in the world by the International Federation of Football History and Statistics (IFFHS). This choice is a taste of what can be repeated in the Ballon d'Or, by France Football, and in  » The Best », By FIFA.
With this feat, Robert Lewandowski equals Marco Van Basten, the Dutchman who shone at AC Milan, also winning two consecutive IFFHS awards in 1988 and 89. They are the only ones in history with such recognition by the institute that carries the FIFA seal.  » For the second year in a row, Robert Lewandowski is crowned best IFFHS player in the world! Poland's and Bayern's top scorer won the 2021 Prize with a large advantage over Lionel Messi and Jorginho », Informed the IFFHS.
No Brazilian appears in the top 10 of this ranking of the IFFHS 2021. The Belgian Kevin De Bruyne is fourth, followed by the Egyptian Mohamed Salah, the French Kylian Mbappé, the Portuguese Cristiano Ronaldo, also the French N'Golo Kanté, Italian goalkeeper Gianluigi Donnarumma and Norwegian Erling Braut Haaland.
Currently regarded as one of the best players in the world and probably the best Egyptian footballer in history, Mohamed Salah, who tops the Premier League's top scorers with 11 goals in 12 games, also had a breathtaking year. He has scored 48 goals and 7 assists in 68 games in all competitions for Liverpool.
IFFHS: 10 best players of the year 2021
1er Robert lewandowski (Poland / Bayern)
2th Lionel messi (Argentina / PSG)
3th Jorginho (Italy / Chelsea)
4th Kevin De Bruyne (Belgium / Man. City)
5th Mohamed salah (Egypt / Liverpool)
6th Kylian Mbappé (France / PSG)
7th Cristiano Ronaldo (Portugal / ManU)
8th N'Golo Kanté (France / Chelsea)
9th Gianluigi Donnarumma (Italy / PSG)
10th Erling Haaland (Norway / Dortmund)