Saint-Etienne misses a Bayern star
A former PSG player confirms that the ASSE went very close to an international player from Bayern Munich who is now worth 70M€.
ASSE may regret not having paid attention to a lead suggested to it by a players' agent. We're talking aboutAlphonso Davies (22 years old) who played for Vancouver Whitecaps in Canada (in Major League Soccer). It is indeed Chris Mavingaa player trained at PSG and foal of the players' agent in question, who confirms on RMC Sports the miss of the Greens on the current defender of Bayern Munich.
"When I arrived in MLS, I gave names to my agent to propose them in Europehe explained. I play against Alphonso Davies when he was in Vancouver: « I tell my agent: he's a monster ». He offers it to AS Saint-Etienne. My agent calls me back and he says to me: « we don't want this player, because he doesn't come from a footballing country. »
ASSE Mercato: Saint-Etienne refuses to invest in Alphonso Davies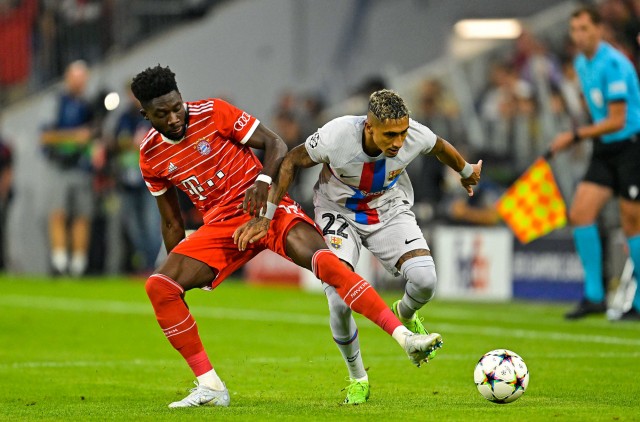 The track leading to Alphonso Davies had already been mentioned by David Wantier, former head of the ASSE recruitment unit. Like the reminder Square Poststhe Loire club had indeed spotted the Canadian international (36 caps, 13 goals), without following up, for lack of financial means. « At the start of 2018, his training club had set the footballer's transfer price at a derisory amount, given his current performance at Bayern Munich: between 4 and 6 M€ »revealed David Wantier in 2020.
According to the explanations of the former AS Saint-Etienne recruiter, the entire Saint-Etienne recruitment unit had been quickly convinced by the potential Alphonso Davies, but « the club's management does not have the means to pay this sum for a player under 18, who, due to European regulations on minors, could not have arrived in Europe until the following year ». The left side, also a left winger, was finally transferred from Vancouver to Bayern Munich in January 2019 for an amount of 14 million euros. Still according to Transfermarkt's estimate, the player missed by ASSE is now worth 70 million euros on the transfer market.