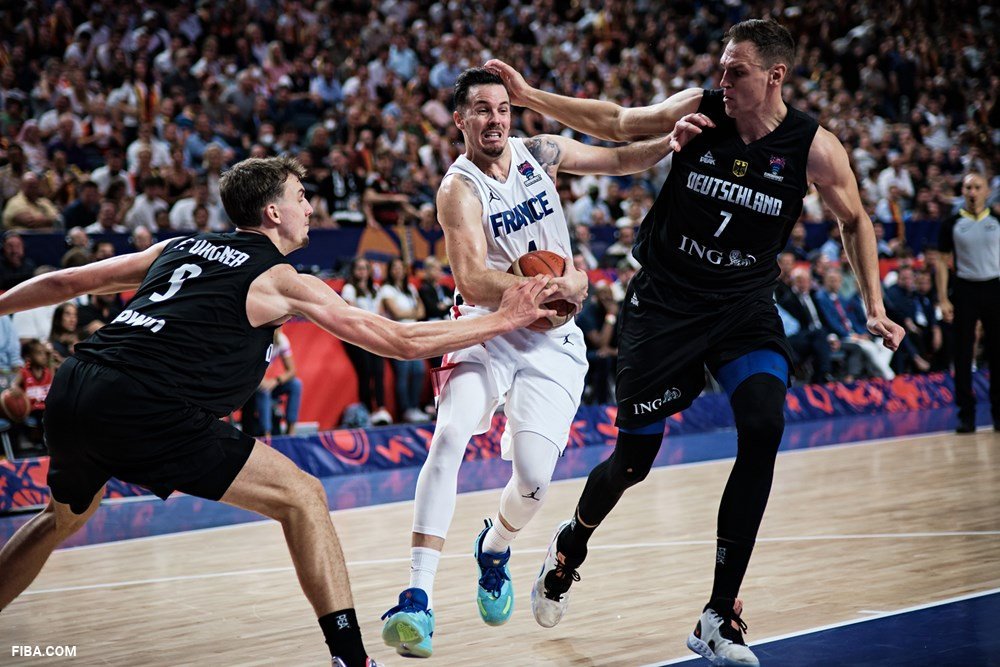 And two… Beaten in Bosnia-Herzegovina during the qualifying window for the World Cup, the French team continues with a second defeat in a row. This time it's Eurobasket against Germany, a direct adversary in the race for the second phase. To get out of this « group of death », you will have to finish in the top four, and this conceded setback from the start puts more pressure on the shoulders of Evan Fournier's teammates.
More than the result, it's the way that worries. The Blues do not control their game, and even if there is better in defense, and at the start of the match, it is very messy in attack, and the two leaders, Evan Fournier and Rudy Gobert, do not weigh on the game.
» We weren't able to adapt to the level of defensive pressure, and overall we're having trouble respecting the fundamentals, especially on screens and markdowns. regrets Vincent Collet in L'Equipe. » It was like in Bosnia and Herzegovina but with a higher level of aggression in front. Our attack lacks continuity and clear situations, there is a deficit in passing quality. It's very handicapping: sometimes we do what it takes to create open shots and unsteady passes take away this advantage. We have to fix it. »
How ? The next opponent is Lithuania, who pushed the Slovenians to their limits. For Evan Fournier, very disappointing with his 2 out of 10 on shots, the answer lies on offense.
"The goal is to get stronger"
» We really lacked rhythm, in my image. There, it is necessary to look at what one did badly and that one progresses. For me tonight (Thursday), our problem is very much the attack, the stray bullets, the snack shots. Our defense held up overall. We need to find our positions, find each other and execute better. »
For Guerschon Yabusele, the best Frenchman on Thursday evening, you have to learn to break the opposing rhythm. » It was a tough loss against a tough team. They played well. One of our weaknesses is stray bullets. At half-time we had 11. Even though we tried to recover, I think we should have made more mistakes in the fourth quarter to slow the game down. »
As for Rudy Gobert, he is aware that he missed his debut in the Euro, and that the start of the Blues goes through him. » We never said it was going to be easy… The goal is to gain momentum. I know I'm going to be better, and I know the team is going to be better " reacts the vice-captain at the microphone of Canal +.