Rooney releases player who racistly insults opponent
DC United manager Wayne Rooney released his player Taxiarchis Fountas accused of uttering a racial slur against Inter Miami striker Damian Lowe on Sunday.
The reunion between two former Manchester United players on Major League Soccer benches was overshadowed by a skid they would have done well without. Wayne Rooney, coach of DC United, and Phil Neville, on the bench of Inter Miami, witnessed a clash between Taxiarchis Fountas and Damian Lowe, during the meeting between the two teams. During it, DC United striker Fountas called Lowe the racist word « nigger », angering the Jamaican international and referee Ismail Elfath stopping the game.
The latter spoke with the captains of two teams, then with the two coaches. Neville also exchanged with his troops to ask them if they wanted to continue or stop the match after this incident between the players, both warned and close to coming to blows a second time. Rooney then announced that he would replace Fountas at the next stoppage in play. He did so moments later by bringing in Miguel Berry in his place.
Neville congratulates the players, the referee and Rooney
« It was a racist comment which is unacceptable, regretted Neville after the match. The word which was used is unacceptable in society and it is the worst word in the world. There is no place for racism on the football field. The owners agree 100%. I must commend my players for keeping their composure. I must commend the referee for a really difficult situation. He followed the protocols established by MLS, and I have to give credit to Wayne Rooney for handling it the way he did. »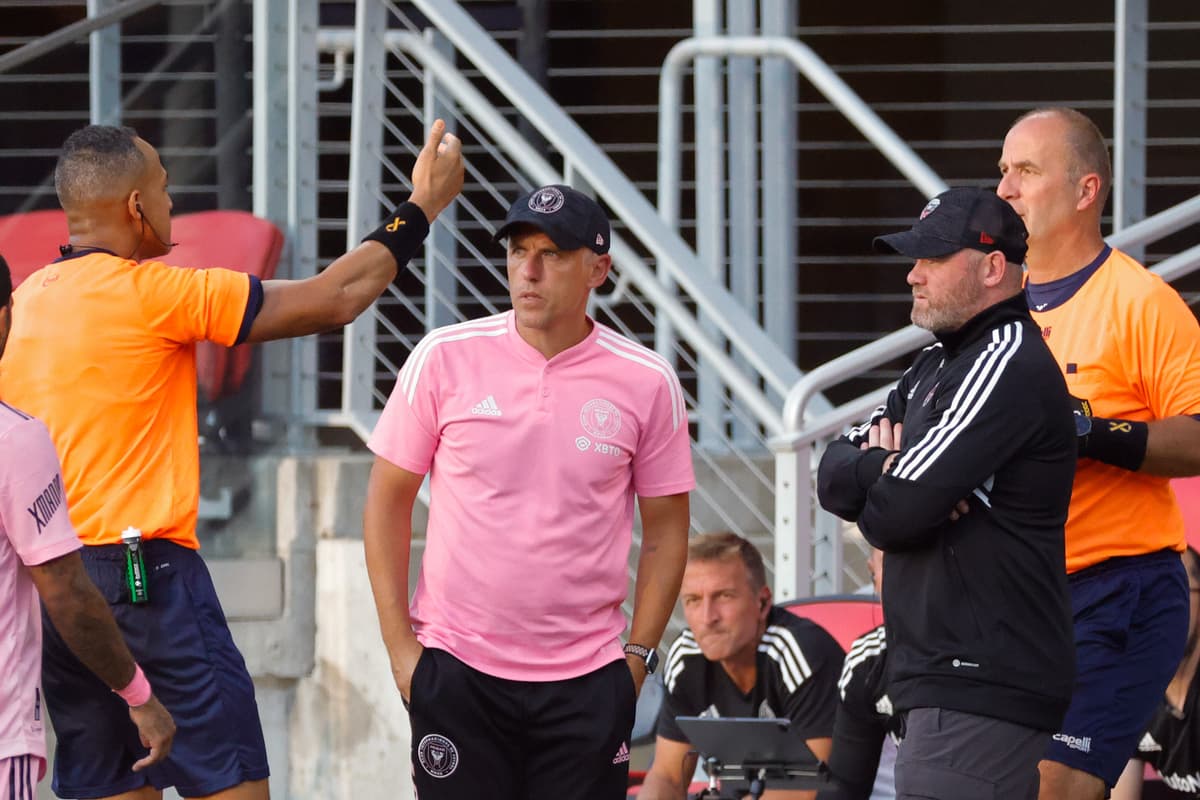 « I've always known him as someone who acts with class, continued the former Manchester United defender about his ex-teammate. He still rose in my esteem more than for any goal that he's ever scored. The players were hurt and disappointed. I called the players because in my previous work with England we had a lot of experiences of racism in some countries. I'm quite knowledgeable about how to handle these situations. I don't think I've ever been more proud of my players than tonight. »
Inter Miami defender DeAndre Yedlin has confirmed the players are ready to leave the field. He claims not to have experienced the victory of his team, snatched by Gonzalo Higuain in stoppage time, as such (3-2). « If nothing had been done, we wouldn't have continued. It doesn't even look like a win because of this incredibly dark moment. So now we'll see what MLS does about it. » The American championship has opened an investigation.