Robert Sarver case: a great relief for the whole of the NBA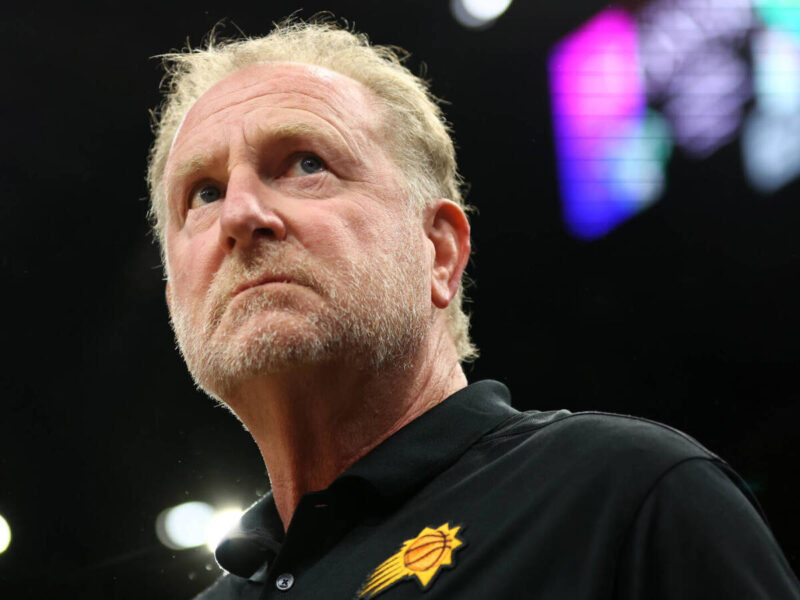 One week. This is the time it took for the Robert Sarver case to become untenable. If the first elements accusing him of having used serious comments of a sexist and racist nature were revealed as early as last November, these are the conclusions rendered by the commission of inquiry, the limited sanction (10 million dollars and one year of suspension) and the embarrassed justifications of Adam Silver which set fire to the powders.
The machine was on, the pressures came from all sides (players, players' union, minority owners, sponsors, up to the mayor of the city of Phoenix), and this is perhaps even what the NBA was looking for, in order to avoid a long, delicate, uncertain dismissal procedure, or even a long legal battle.
A two-sentence statement for Adam Silver
On arrival, even if he should pocket a nice capital gain, Robert Sarver ended up giving in by formalizing his desire to sell the Suns and the Phoenix Mercury, of which he is the majority owner.
The news was quickly welcomed by all NBA players, starting with Adam Silver himself, via a two-sentence statement : "I fully support Robert Sarver's decision to sell the Phoenix Suns and Mercury. This is the next necessary step for the franchise and the community".
Players Union President CJ McCollum also went there from his brief statement : « We thank Mr. Sarver for making a quick decision that was in the best interest of our sporting community. »
We had to wait for the third press releasethis time written by the franchise of the Suns through the company « Suns Legacy Partners » so that the victims of Robert Sarver's actions are mentioned.
"As we have told our employees, we know the courage of those who have come forward in this process to speak out with their stories and we apologize to those who have been hurt"is it written in particular. "We are on an adventure that began before last November, an adventure that has brought changes in terms of leadership, staff, and accountability measures. While we are proud of our progress and the culture of respect and integrity we are building, we are aware of the work that remains to be done and the relationships to rebuild. We are committed to this path for our staff, our players, the fans, the partners and this community".
Phoenix is ​​already preparing tomorrow
A Suns staff member also spoke via ESPN on condition of anonymity to express his sense of release following Robert Sarver's announcement.
"To be honest, it was just justice that was served. Now we can finally heal our wounds and know that we are not going to work under this kind of leadership", said one of them. "I can't even describe how I feel. I am released, more than happy, and I am determined to make sure that all the men, still in place in this franchise, who have maintained this culture are released", entrusted another.
A new process is now starting, that of the sale of the NBA and WNBA franchises in Phoenix. President and CEO of the Suns, Jason Rowley, for his part indicated that Sam Garvin, appointed interim president by Robert Sarver and validated by the NBA, would retain this position until the sale is finalized.
As a reminder, Sam Garvin had co-signed the co-owners' press release aimed at supporting Robert Sarver at the very beginning of the affair. The change will therefore be smooth in Phoenix…