Rififi between LeBron James and Rob Pelinka? | NBA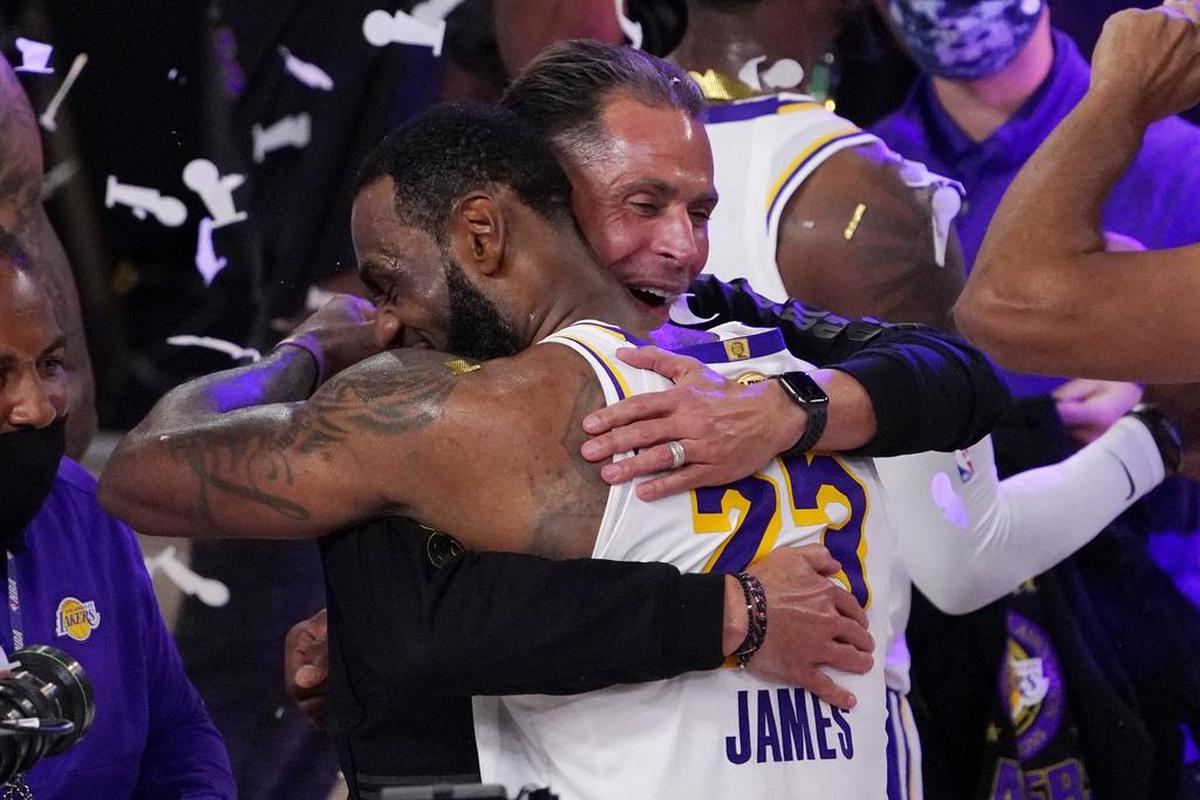 It has long been known that LeBron James and his friend Rich Paul's Klutch Sports agency operate as a parallel direction in the « King » clubs. This was already the case in Cleveland and it is now also the case in Los Angeles, since it is the quadruple MVP who has put everything in place for the arrival of Russell Westbrook.
LeBron James and his camp thus work in collaboration with the leaders of the club, even if the objectives of the two groups can sometimes move away and therefore create some tension.
Is this happening in California right now? Many signals point in this direction, while the LeBron camp pushed for Los Angeles to be active during the "trade deadline", notably by encouraging the idea of ​​​​a transfer between Russell Westbrook and John Wall. The latter, also at Klutch Sports, was not necessarily a silver bullet for Los Angeles, but he is currently stuck at home in Houston, so this transfer would have gotten him out of this bad situation. It would also have erased the arrival of Russell Westbrook, whose complementarity with LeBron James and Anthony Davis is still as problematic.
The Lakers don't want to sacrifice everything for the short term
The concern is that the Rockets wanted the Lakers to drop a first-round draft pick, so Rob Pelinka didn't budge, as Los Angeles has already lost a lot of draft picks in recent years.
The franchise's message seems clear: LeBron James and Klutch Sports have brought in Russell Westbrook and the club will not mortgage its future any further to increase its chances of a title this season in a very limited way, above all to arrange the agency of the « King ». The latter seems to have received the message well, and not to like it too much, since it has multiplied the (indirect) criticisms of the passivity of its leaders in recent days.
The quadruple MVP thus first praised the merits of the GM of the Los Angeles Rams, Les Snead, after the title of the American football franchise during the "Super Bowl". The latter thus sacrificed a lot of Draft picks to set up the champion team, and he also wore a "Fuck Them Picks" t-shirt during the celebration.
During All-Star Weekend, he also praised the work of Koby Altman in Cleveland and, much more surprisingly, that of Sam Presti, when he was asked about Josh Giddey…
So many signs of tension confirmed by Eric Pincus, often extremely informed behind the scenes of the Lakers. The latter thus ensures that the disagreements between the camp of LeBron James and Rob Pelinka have been brewing for some time, but that the inactivity of the GM during the "trade deadline" is the high point.