Repechage: Bob McKenzie reveals his Top 96!
[ad_1]

Bob McKenzie's final list of top prospects is, year after year, one of the most anticipated. He reveals it today, less than a week before the repechage.
No surprise in his Top 5, composed in order by Connor Bedard, Adam Fantilli, Leo Carlsson, Will Smith and Matvei Michkov.
Ryan Leonard, Dalibor Dvorsky and defender David Reinbacher are 6, 7 and 8.
Unless there is a surprise, the Canadiens will draft one of these eight players in fifth place next Wednesday.
Zach Benson and Gabriel Perreault, Yanic's son, complete McKenzie's Top10.
Ethan Gauthier is still the highest ranked player in the QMJHL, at 29th place.
Bob McKenzie's Top 15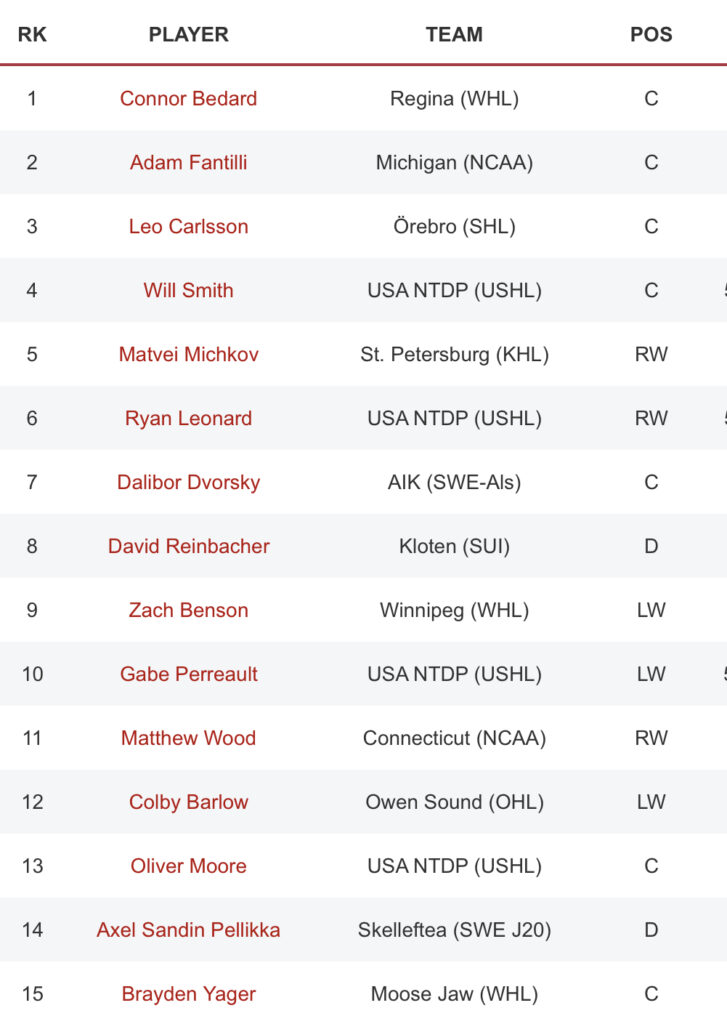 To see the Top 96, it's here:


[ad_2]