Renault R5 Turbo 3 E, Renault Sport comes back to life
09/22/2022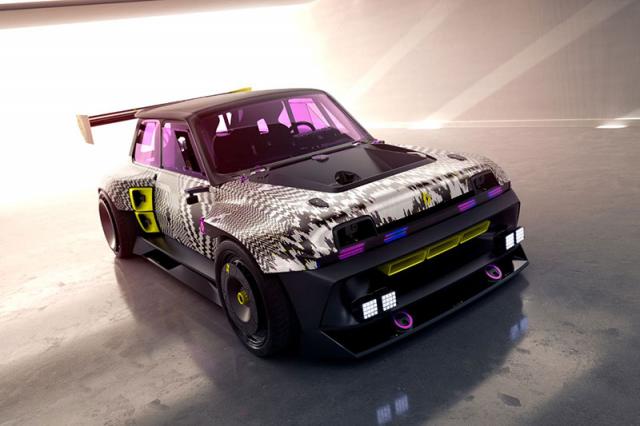 Renault Sport is dead, long live Renault Sport! It's a bit like this that we would like to welcome this slightly crazy new concept from Renault, a direct legacy of the glory days of its sports department. It is no coincidence that, for the 50th anniversary of the R5, it is the legendary Maxi 5 which served as the inspiration for this prototype, which is nevertheless 100% electric…
Before introducing its electric heir to the range in 2024, the manufacturer therefore had the idea of ​​making an impression with an iconic model, evoking its past glory. Playing on the nostalgic fiber of envy, the Renaulution introduced in 2021 by Luca De Meo has therefore not finished making mules among the designers of the brand who now have the right to play between no-rtro, revival and other restomod .
So after the R5 Diamant, here is in a register that speaks to us more about the R5 Turbo 3E. However, the spirit leaves the world of rallies to invest in that of Drift races. A theme that obviously speaks better to younger generations, more directly targeted by the future R5.
For this project, a bespoke carbon shell was recreated to the dimensions of the original R5. The aerodynamic elements evoke without a shadow of a doubt the bestial side of the competition R5. not being intended for the road, cameras have been installed in place of the headlamps but also at the level of the mirrors. Enough to film his exploits, with a certain Ragnotti at the wheel, in high definition.
On board, a multimedia interface is distributed in front of the driver via 10 small screens that evoke the original Renault 5 Turbo. On the fluorescent yellow center console, the Rally style handbrake lever promises pretty 360s and sumptuous squaring. We also learn that the steering wheel allows a 50 degree turn of the front wheels!
At the rear, no 4-cylinder Clon but an electric motor on each wheel developing a total of 280 kW, or 380 hp and 700 Nm. top speed of 200 km/h and a 0 100 km/h in 3.5 seconds. The battery is content with a capacity of 42 kWh, enough a priori to perform several laps of Drift or a gymkhana.
Fully functional, this prototype is not intended to join the upcoming R5 range. However, it will make it possible to put on a show during the next Concours d'Elegance in Chantilly on September 25 before being exhibited at the Paris Motor Show in mid-October.
RENAULT NEWS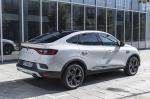 Renault Arkana: the sporty SUV of the diamond brand
SUVs are increasingly appreciated by the French, especially by families. Practical and pleasant to drive, it is no longer necessary to present…


Read more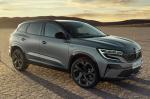 Renault Austral: a family SUV the Alpine Spirit…
Renault reveals its new SUV, an ambitious model called Austral which will be one of the pillars of the reconquest of the C segment. The Austral continues to…


Read more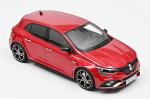 Christmas selection: The Renault Megane RS Trophy at 1/18 by Norev
Impossible not to put some miniatures in our selection of Christmas gifts for car enthusiasts! In this matter, we do not present v…


Read more