Real Madrid: towards a departure from Hazard for England at mid-season
Eden Hazard could leave Real Madrid during the offseason. Carlo Ancelotti would be disappointed by his performances and his leaders would look for a way out. Chelsea and Manchester United are said to be interested in him and could launch an offensive in January.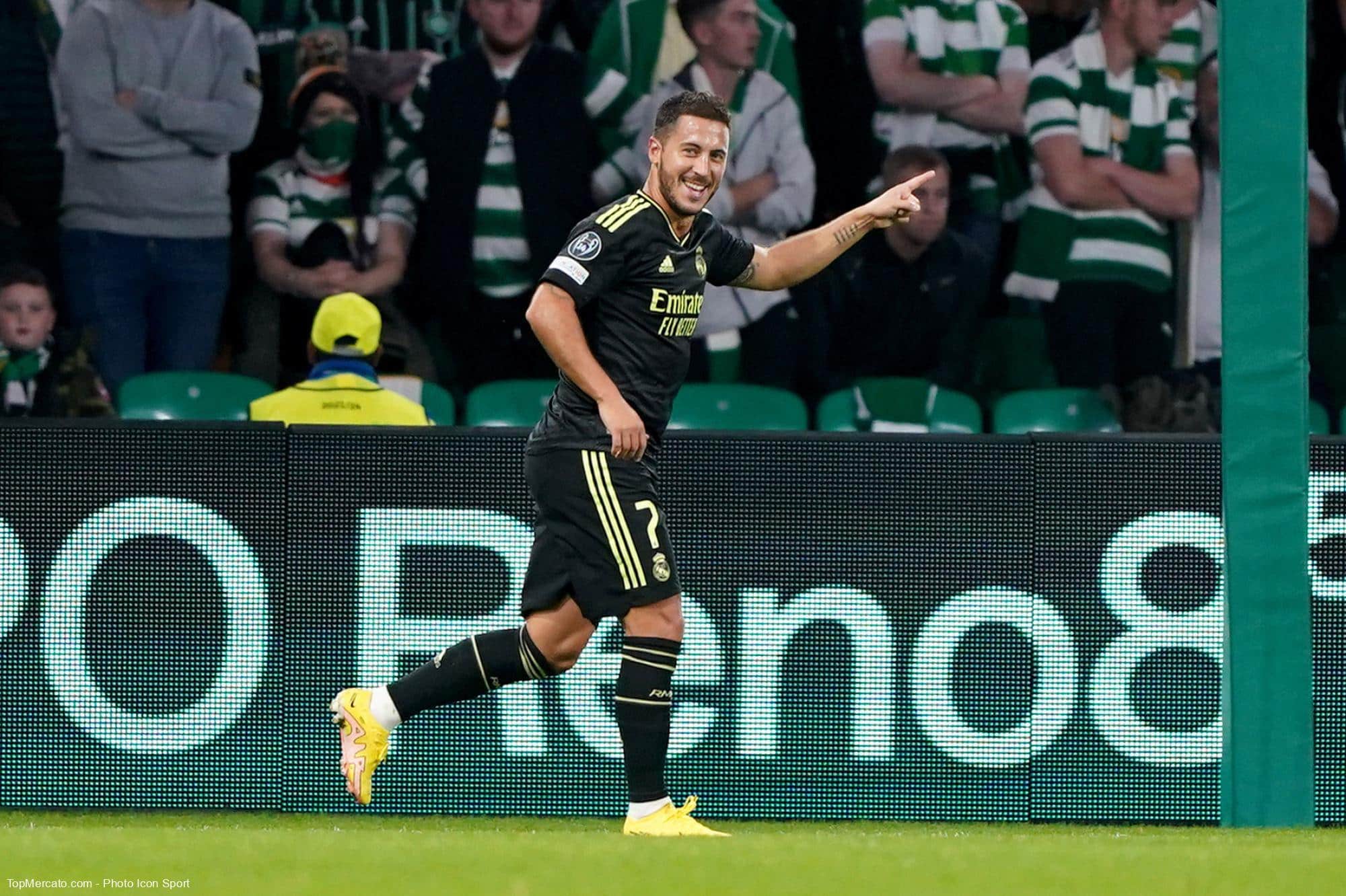 Real Madrid had bet big to secure the services of Eden Hazard in July 2019. First announced at 115 million euros, the amount of the deal was revised upwards by the media The last hour : Merengue leaders have invested 160 million euros to recruit the Belgian international. And it is an understatement to say that his performances have since disappointed.
Real Madrid would have set the compensation for his transfer between 12 and 15 M€
In just over three seasons, the former LOSC player has only played 70 games, scoring 7 goals and 11 assists. His performance against Celtic Glasgow had raised hopes of seeing him return to his best level in early September, but his performances then fell short. Carlo Ancelotti does not trust him and has only used him 4 times, in all competitions, for a total of 158 minutes spent on the pitch.
Disappointed, the Madrid leaders are now looking for a way out. According to the Spanish press, in particular TdF, the attacking midfielder keeps a good rating on the transfer market. And two English clubs would be ready to make a proposal to sign him: Chelsea and Manchester United. The Blues would have already contacted him during the summer transfer window. As for the Red Devils, they could include an unnamed player in the deal. Real Madrid would not be too greedy and would have fixed their compensation between 12 and 15 million euros.
Real Madrid are tied with Barca at the top of the La Liga table. Both teams have 19 points and lead Athletic Bilbao by 3 points.