Puma releases a Nitro Fusion for RJ Barrett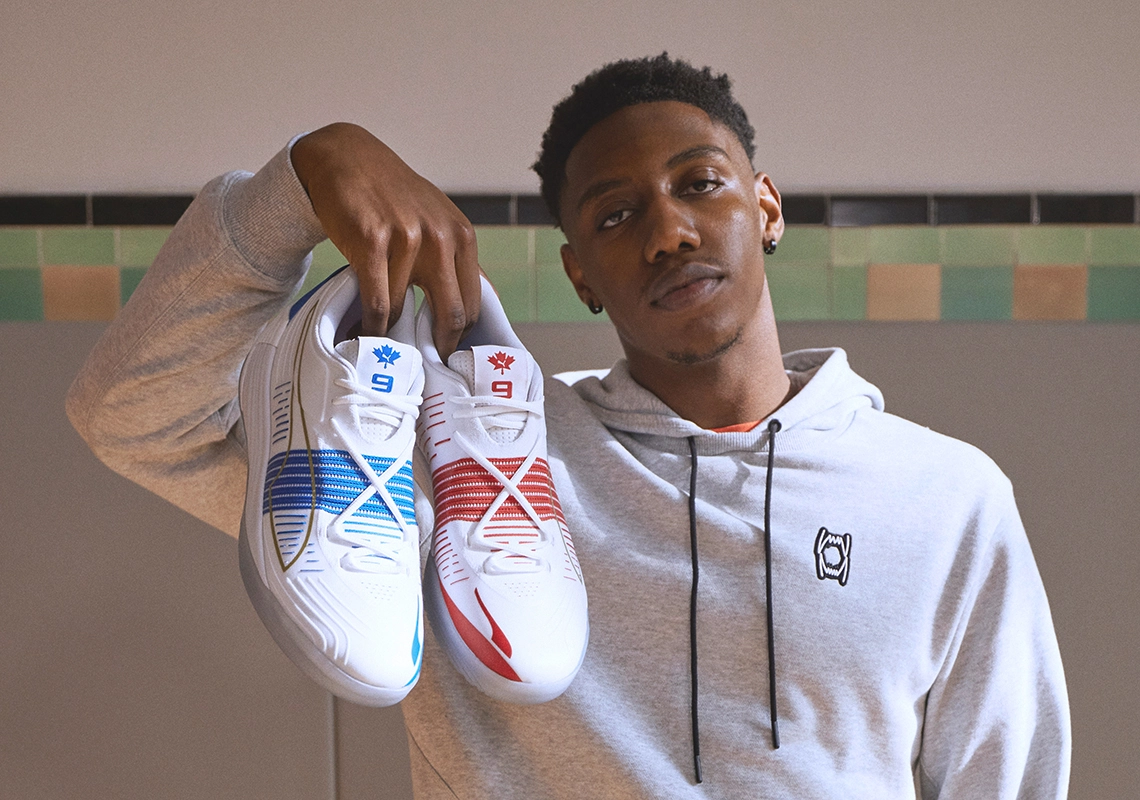 Released in the summer of 2021, the Nitro Fusion is back with a « Players Exclusive » model for RJ Barrett, the new face of the Puma brand.
The white model is distinguished by hints of blue on the compression band and the trims of the right shoe, from his time at Duke before joining the NBA, and red on the left shoe, in homage to his roots Canadians and the red and white flag of his country.
As such, there are also two maple leaves (one red, one blue) at the level of the tongue, on which the number 9 of the Knicks player also stands out. The model is currently available… in the main Puma store in New York City, sold at 130 dollars.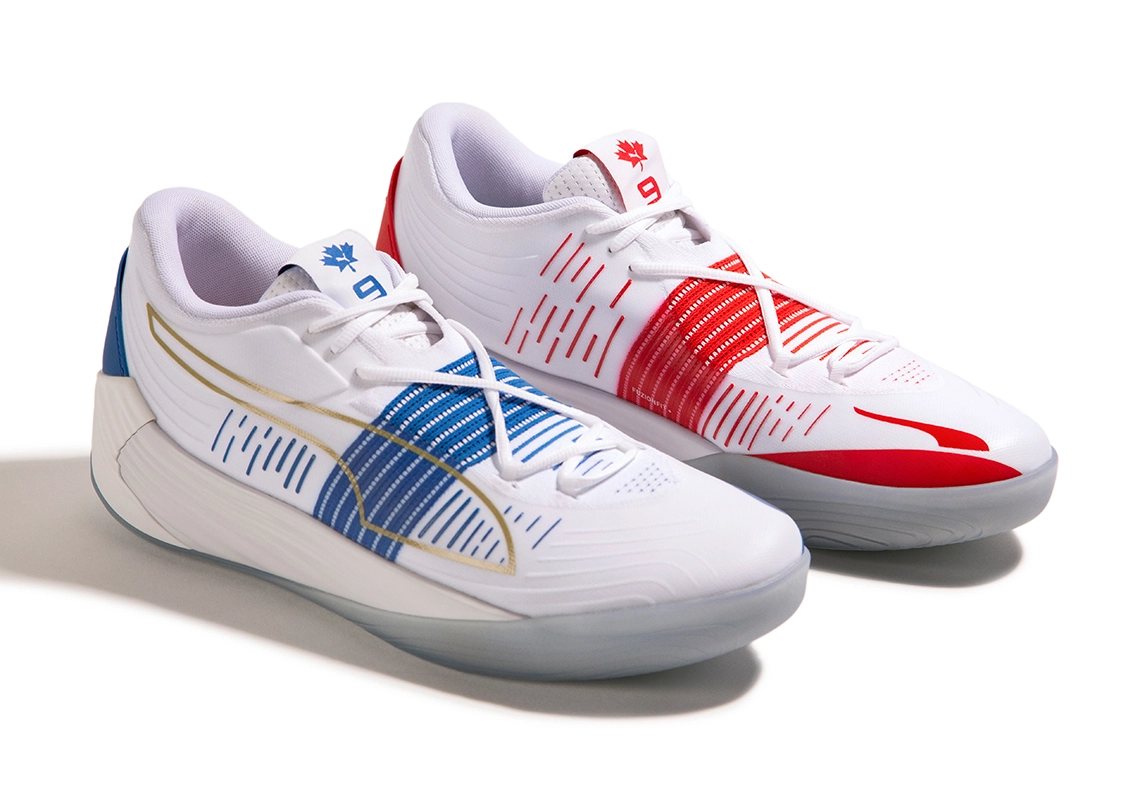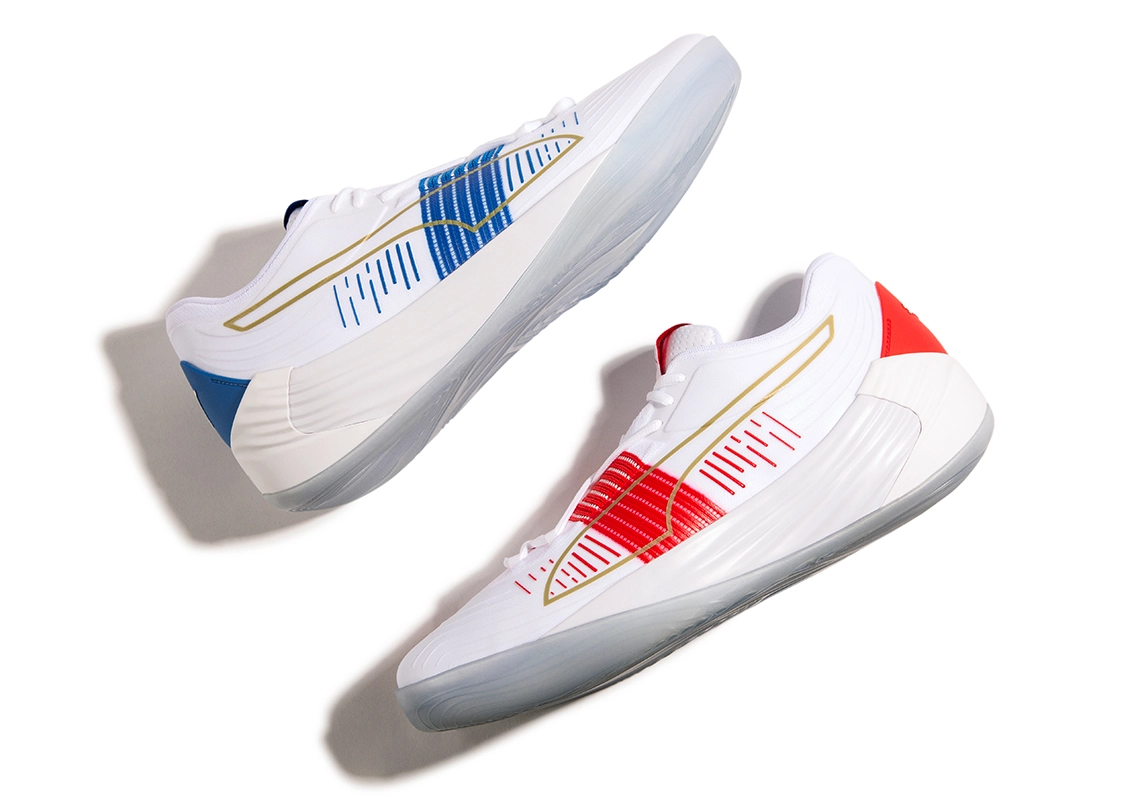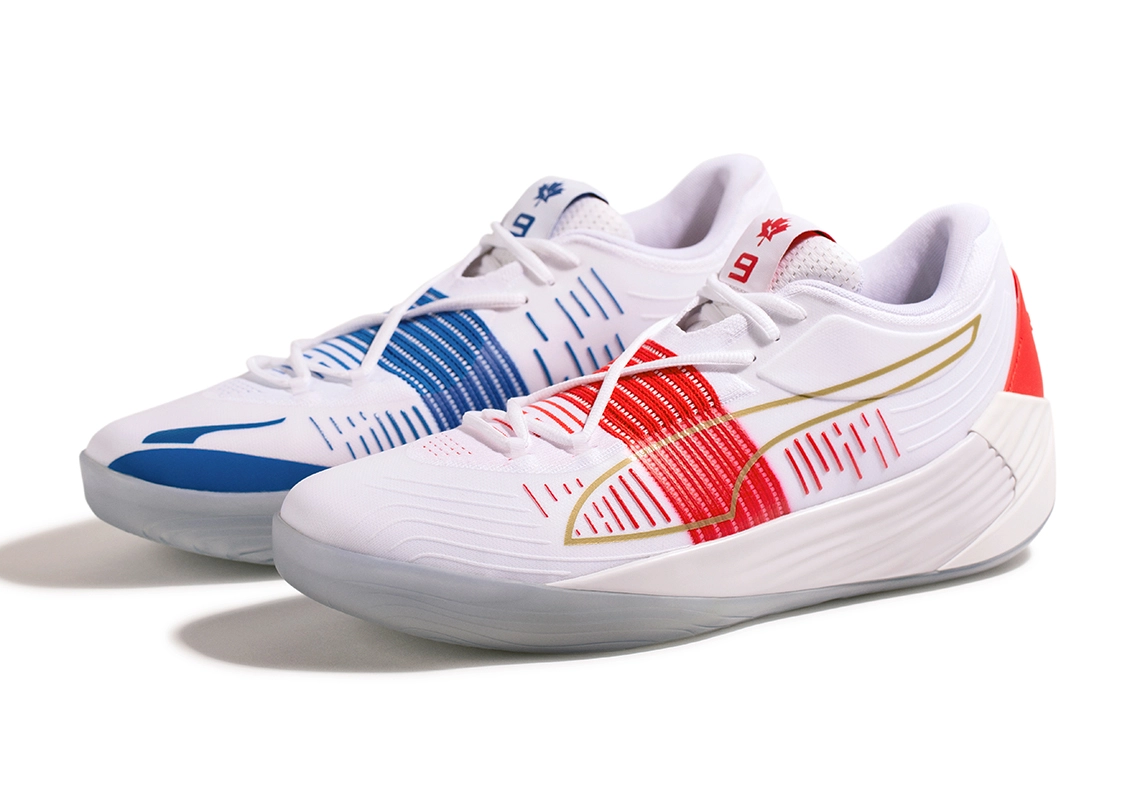 (via Sneaker News)
—
Order the new Nike Zoom Freak 4 Greek Coastline at basket4ballers.com, it allows you to make quick changes of direction, while providing lateral stability and multidirectional grip for powerful euro-steps. Delivery and return offered.