possible strategies in the race in Budapest
This Sunday in Budapest, the teams will have the choice between one or two stops to complete the 70 laps of the 2022 Hungarian Grand Prix, the thirteenth round of the Formula 1 world championship and the last event before the traditional summer break.
Due to the cooler temperatures this Sunday in Budapest compared to the previous days, the Soft tire should play a key role during the race and the most likely strategy should be one stop. However, Pirelli believes that a two-stop strategy is also valid for the Hungarian Grand Prix and remains an "interesting alternative".
In the case of a one-stop strategy, Pirelli recommends starting the race with Soft tires before switching to Hard tires to reach the finish, while starting with Mediums before switching to Durs is also possible. The single stop will probably be the choice of most pilots, so as not to lose positions.
In the case of a two-stop strategy, Pirelli recommends starting the Hungarian Grand Prix with Soft tires before moving on to Mediums then a final stint in Mediums as well, but the Softs-Mediums-Softs option is also possible given that the cars are lighter towards the end of the race.
Another important detail: it rained this Sunday morning in Budapest and the track has therefore been « cleaned » since the qualifying session held this Saturday, although the lower categories ran in the morning before the start. It is also good to note that the weather remains uncertain for this Sunday afternoon with high risks of rain at the time of the start, which would then mean that the strategies would fall apart…
Possible strategies in the race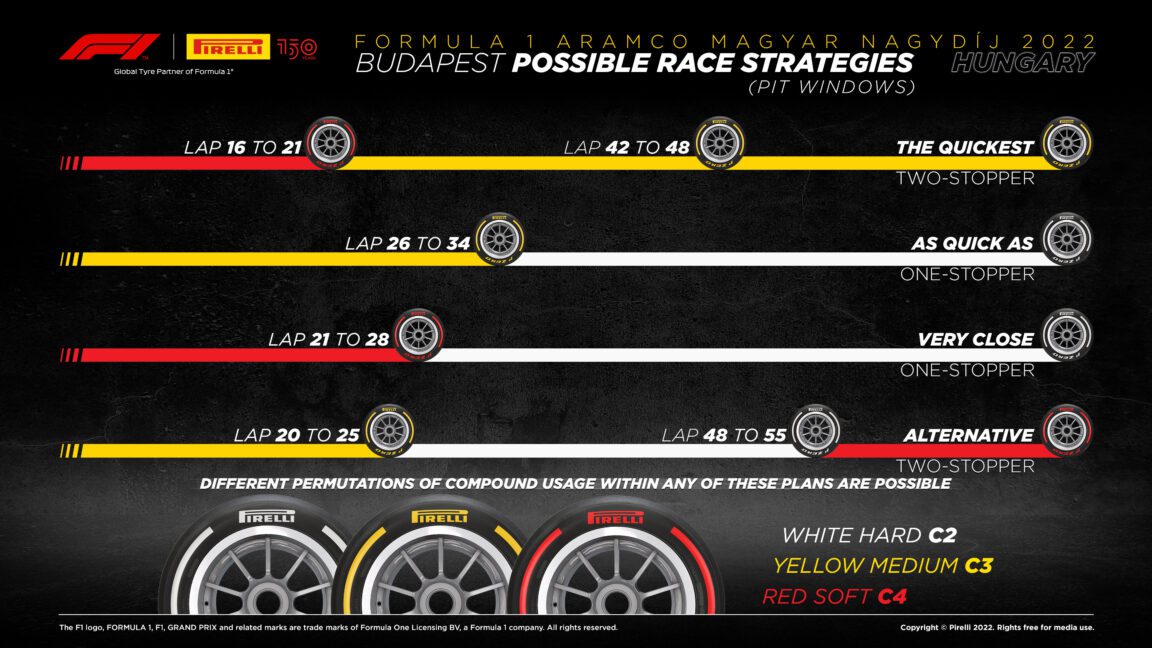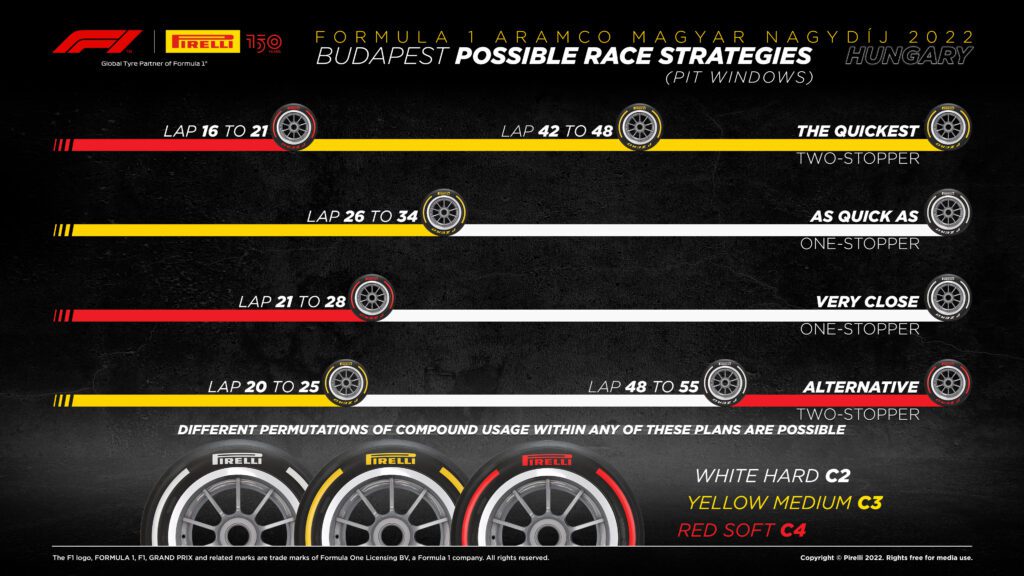 Tires available in the race for the pilots