Players Of The Week: Jayson Tatum and Karl-Anthony Towns inseparable!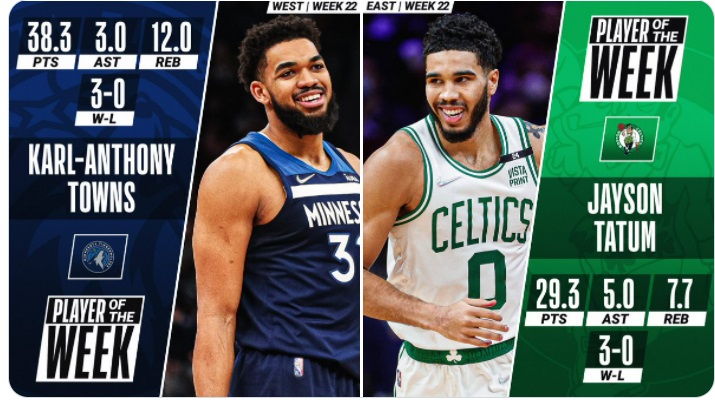 Wolves and Celtics are among the best teams in 2022, and Jayson Tatum and Karl-Anthony Towns may be playing the best basketball of their careers. As proof, they both won the Player Of The Week trophy for the second time in three weeks. Ironically, it is the third time they have won this trophy this season, and the first time was already together, at the end of December.
This week, Jayson Tatum averaged 29.3 points, 7.7 rebounds and 5 assists when Boston won all three games. Same record for the Wolves of Karl-Anthony Towns, which compiles 38.3 points and 12 rebounds per game.