Peugeot 9X8: with numbers 93 and 94 in the FIA ​​WEC
The organizers of the FIA ​​WEC World Endurance Championship have just published the entry list for the 2022 season which will see the arrival in the race of the Peugeot 9X8s. The two LMH Hypercars will display the numbers 93 and 94 on their bodywork knowing that, to date, the Hypercar category has featured six prototypes.
A total of 39 Hypercar, LMP2, LMGTE Am and LMGTE Pro prototypes make up the entry list for the 2022 FIA WEC. 007 and the Alpine A480.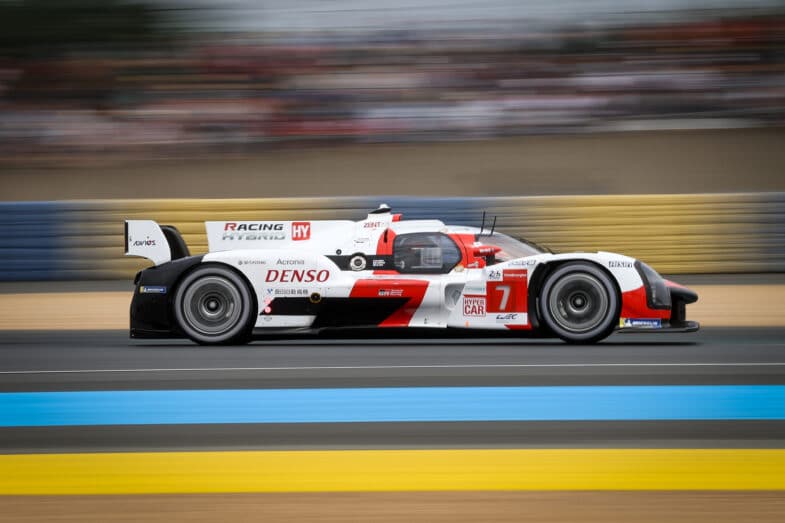 This year, thanks to a new derogation, Alpine will also be in the race, as in 2021, in this same Hypercar category, this with the old generation Alpine A480 – Gibson. Remember that Alpine formalized, in October 2021, the development of an LMDh for participation in the FIA ​​WEC from 2024. Expected since 2021 in Hypercar, the ByKolles team does not appear, on the other hand, among the entry list .
Regarding the drivers who will be in charge of making the Lion shine on circuits around the world, the Hypercar Peugeot 9X8 N°93 is attributed to Paul di Resta and the N°94 to Loïc Duval. We will therefore have to wait to find out the distribution of the other Peugeot Sport drivers on the two hybrid prototypes: Jean-Eric Vergne, Kevin Magnussen, Gustavo Menezes, Mikkel Jensen. A seventh man is part of the Peugeot Sport team in the person of James Rossiter (reserve and simulator driver). It should be noted that Peugeot Sport may not participate in the 24 Hours of Le Mans 2022 and that the Hypercar Peugeot 9X8 is awaiting homologation. However, it is almost certain to see Peugeot Sport in the USA next March at Sebring.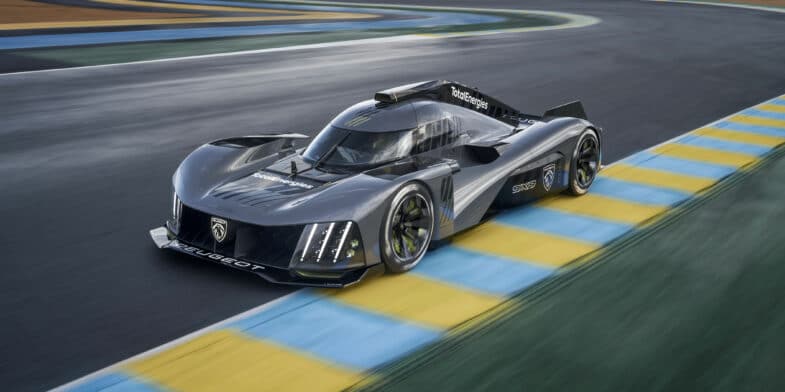 The FIA ​​WEC 2022 LMP2 field is the one with the most competitors (15) knowing that all the structures entered in LMP2 will use the Oreca 07 – Gibson. As for LMGTE Am and LMGTE Pro, the fight for the titles of each category should be played out between the Ferrari 488 GTE Evo and the Porsche 911 RSR. The official entry list for the FIA ​​WEC 2022 is available for free download (pdf format) by clicking on the image below.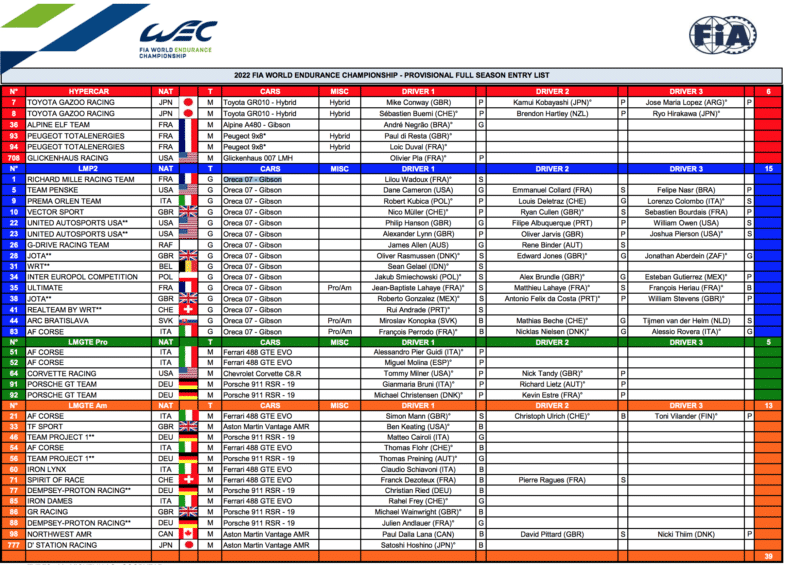 Finally, here is the calendar of the FIA ​​WEC World Endurance Championship with, still, a reservation concerning the presence of the two Peugeot 9X8 Hypercars during the 24 Hours of Le Mans 2022. Peugeot Sport maintains the mystery on this subject knowing that a change of regulations could, if acted in the coming weeks, change the situation for the Peugeot Sport engineers who would then have to modify the prototype. It should be noted that this latest information was revealed on November 10, 2021, by our friends and colleagues from The Team.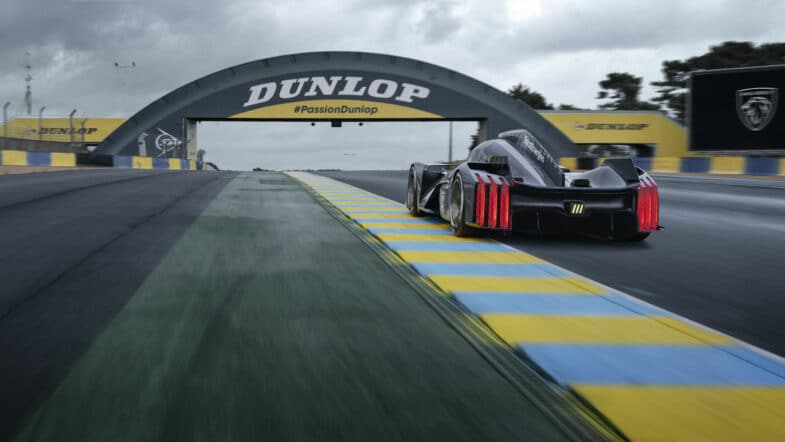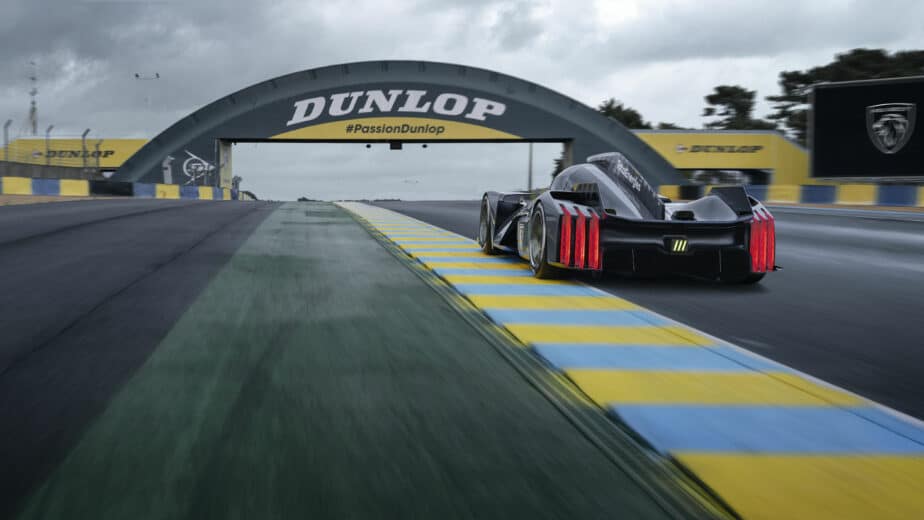 – 2022 FIA WEC World Endurance Championship calendar:
Official prologue – Sebring (USA): March 12 and 13, 2022
1000 miles of Sebring (USA): March 8, 2022
6 Hours of Spa-Francorchamps (Belgium): May 7, 2022
24 Hours of Le Mans (France): June 11 and 12, 2022
6 Hours of Monza (Italy): July 10, 2022
6 Hours of Fuji (Japan): September 11, 2022
8 Hours of Bahrain (Bahrain): November 2, 2022
Writing
Pictures: Peugeot Sport, Toyota and Alpine