People: Formula 1 World Champion Kimi Raikkonen becomes director of Kawasaki Racing Team MXGP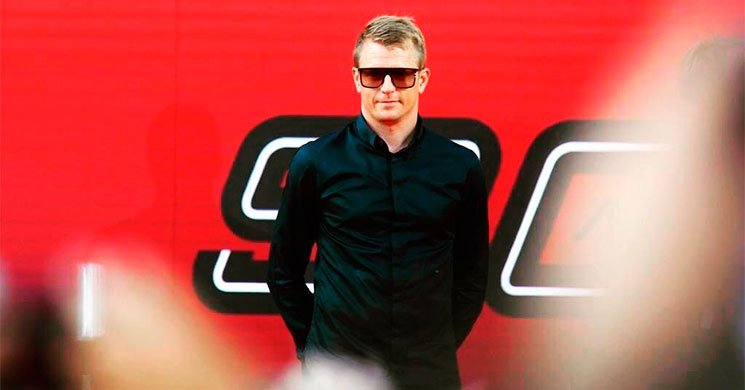 2022 is definitely shaping up to be the year of surprises, with this announcement concerning Kimi Raikkonen, now retired from Formula 1. It follows the journey of Danilo Petrucci in the Dakar in the sense that champions leave their comfort and skill zone to face a new reality. Thus, the tricolor motocross champion Romain Febvre will have in 2022 a boss of shock, charm and choice in his Kawasaki box. Indeed, the Finnish F1 World Champion has decided to take on the role of director of the Kawasaki Racing Team MXGP. Just that !
Kimi Raikkonen has always been a special case in Formula 1 with his outspokenness, his moods always revealed in broad daylight and with a sense of celebration far from the canons of the perfect son-in-law required by the upscale environment of the desired queen category of motorsport… A figure that will be missing in 2022 since the Finn is now a retiree. And this is an opportunity to remember that in parallel with his fine career in single-seaters, he is a rally and motocross enthusiast. He even set up a structure to satisfy and live intensely these centers of interest…
This structure is called Ice One Racing which Kimi himself founded ten years ago, first to manage his brief World Rally Championship career and then to exist as a team in the Motocross World Championship last year alongside Husqvarna as an official team. The Finn has never hidden his fascination with motocross, a discipline he has always practiced in his spare time despite the reluctance of the teams he has crossed. Now that he has retired as an active driver in the F1 World Championship, he has decided to accept this new challenge as Team Principal of Kawasaki Racing Team MXGP.
Kimi Raikkonen: "it's very serious, I'm very focused and we aspire to be the best we can be"
» It's no secret that for me one of my great passions in life for many years has been motocross. comments the Finn on Todocircuito. » But this team ain't what you would call a hobby « , said Raikkonen after announcing his new role alongside Akashi's Mark. » It's very serious, I'm very focused and we aspire to be the best we can be. « .
» Now that I've retired from racing, I'm going to be able to spend more time on this project, not on day-to-day issues, but more from a strategic perspective using my experience of how teams work and what creates success on a world championship stage says Kimi, who wants to transfer the experience accumulated over his two decades in F1 to the paddock of the MXGP world championship.
» Everyone, myself included, is thrilled that Kawasaki chose us as their factory team. I know the chances of success are always greater with direct factory support, so this translates into a great opportunity for us as the new Kawasaki Racing Team in MXGP. adds Kimi. This is an adventure that will have to be followed closely.