Paralympic Games 2021: On which free-to-air channels to follow the competition on Sunday?
From August 24 to September 5, 2021 on France Télévisions
France Télévisions, official broadcaster of the Paralympic Games, will once again broadcast this unmissable event where high-level athletes with disabilities surpass themselves, perform and manage at every moment to erase prejudices a little more. This 16th Japanese edition promises strong and great emotions. From August 24 to September 5, 4,400 athletes determined to wear the colors of their respective nations will take part in this international event.
The numbers to remember: 12 days of competition, 22 sports represented by 12 federations and 540 gold medals. Two new sports: taekwondo and badminton will be added to the 20 already existing sports. The French team will be present in 19 sports with the aim of winning even more medals than in 2016 (28 medals).
For the first time, the French delegation will have as a standard bearer a man / woman pair nominated by the general public who voted for tennis player Stéphane Houdet and judokate Sandrine Martinet.
The Tokyo Paralympic Games will be live every day on France Télévisions with more than 100 hours of live on France 3, France 4 and the 1ère network. Also to be continued on France.tv by clicking: HERE
For the details of the broadcasts of the disciplines by day and by sport, please consult our Sports Agenda by clicking on the link: HERE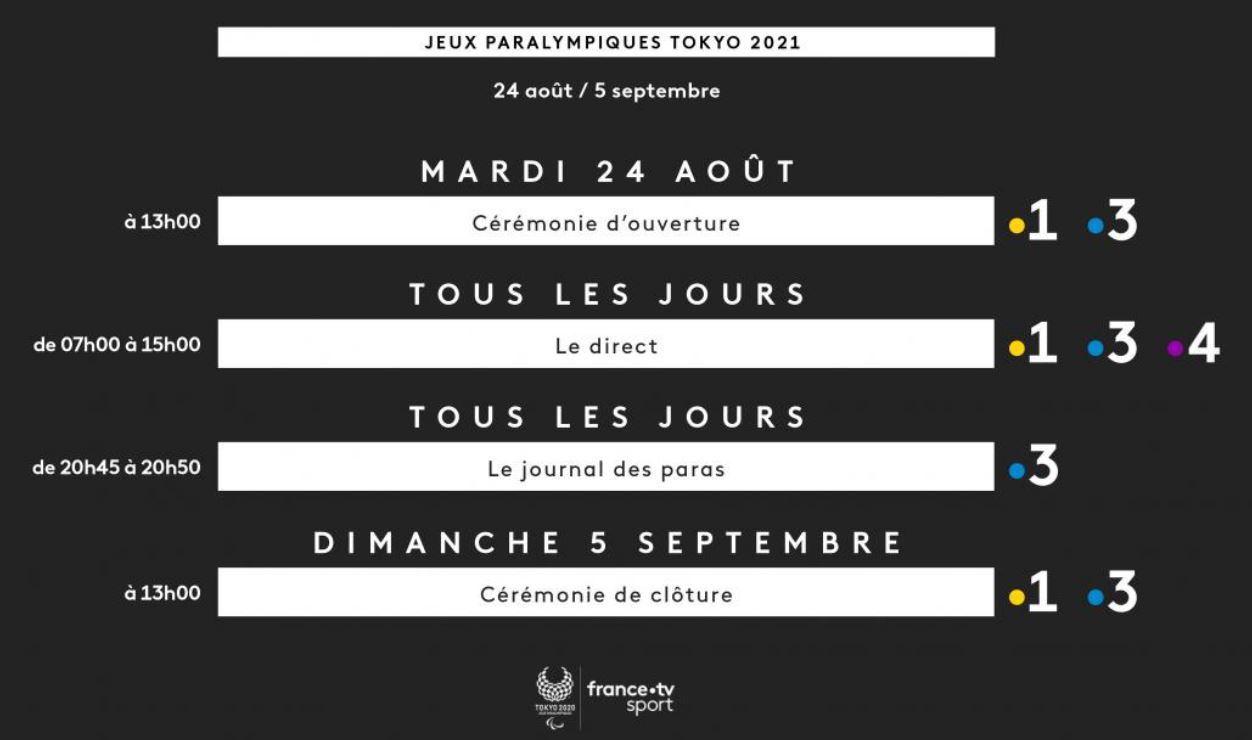 The program of the day on the antennas of France TV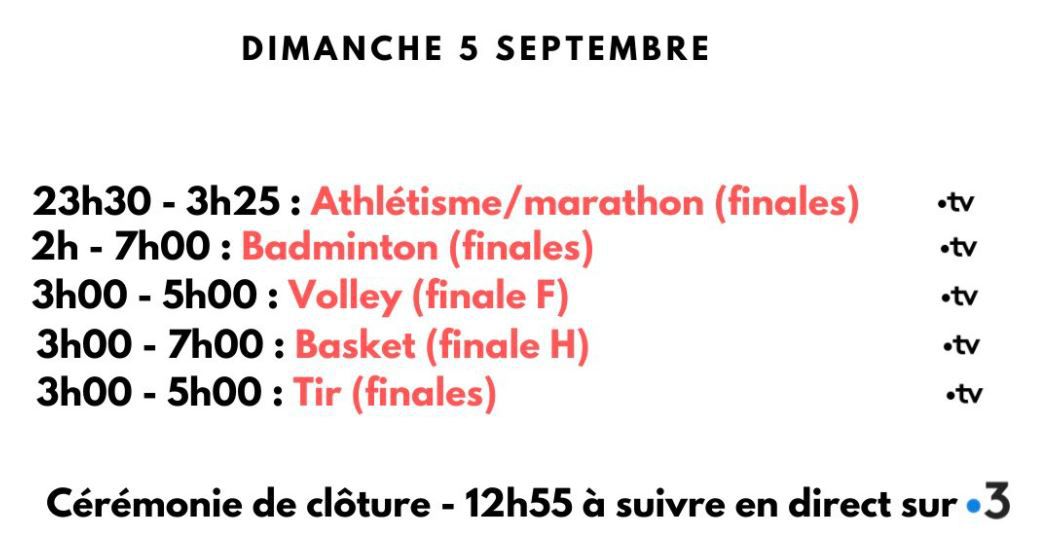 The France Télévisions team
Presentation
• Laurent Luyat
• Marie Mamère
Reports
• Guillaume Papin
• Frédéric Bazille
Comments
• Jean-Philippe Guillin
• Stéphane Lippert
• Laurent Bellet
• David Sandona
Consultants
• On stage: Sami El Gueddari / Yannick Agnel
• Swimming: Ludivine Munos
• Football, armchair rugby and table tennis: Julien Soyer
• Fencing, basketball, rugby, badminton: Cyril Moré
• Multisports: Pierrick Giraudeau
Live the Tokyo Paralympic Games on the L'Equipe channel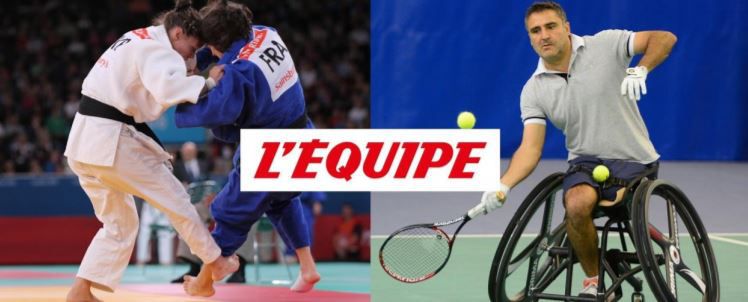 On the L'Équipe channel, find most of the day every evening and in particular the performances of the French in the program "Paralympic Games, the medal race".
From August 25, the channel L'Équipe will offer to follow each day, mainly in prime-time and for 2 hours, the best moments of the Paralympic Games and the exploits of the French involved in 19 discipliness. "Paralympic Games, the medal race" will be presented by France Pierron, Benoît Cosset and Anne-Sophie Bernadi in alternation, accompanied by 2 new consultants: the French champion of paratennis, Pauline Déroulède, and the gold medalist at the London Paralympic Games in 2012, the swimmer Charles Rozoy.

In total, these 26h00 of antenne will allow an unprecedented prime-time exhibition of parasport and parathletes. They will complement the live offer of the official broadcaster, France Télévisions, which offers more than 100 hours of programming.
And find all the TV programming of the Paralympic Games
by clicking on the banner below