Ousmane Dembélé, Man United plan unveiled
Manchester United is paying close attention to the situation of Ousmane Dembele, at the end of the contract with FC Barcelona. The club are said to have even a plan to recruit him.
Barça Mercato: Man United do not let go of Ousmane Dembélé
This is one of the hot issues at FC Barcelona. Hit in the leg, Ousmane Dembele is preparing to return to the pitch to the delight of Catalan supporters. But there is still doubt about his future at Barça. At the end of the contract next June, the French international has still not managed to reach an agreement with its leaders for the renewal of the lease.
New FC Barcelona coach, Xavi hernandez is very confident about the outcome of the negotiations, ensuring that the future of the versatile winger remains  » a priority «  for the club. It is actually out of the question for FC Barcelona to lose such a player recruited at a high price (140 million euros, bonus included). But so far this issue has still not been settled in Catalonia. If his contractual situation does not improve, Ousmane Dembele will then be free to negotiate with the club of his choice from January 1st. This attracts the attention of several European leaders. The situation of « Dembouz » is indeed followed closely in England, in particular on the side of Manchester United, longtime courtier of the French star.
Man United try to convince Dembélé not to extend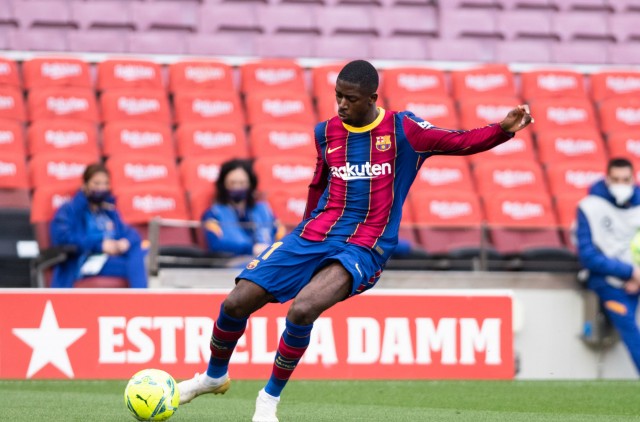 As indicated Mundo Deportivo, the 24-year-old is one of Manchester United's priority targets. Spanish media explain that the Red Devils want to convince Ousmane Dembele not to extend with Barça. Because an extension of the lease would seal the British hopes of recruiting him and further increase his value at the end of the season. Negotiations between the different parties should begin as soon as the next winter transfer window opens. But it remains to be seen what the player's final choice will be. For now, uncertainty still hangs over the future of Ousmane Dembélé.