Oops: Tesla mistakenly published a ridiculously low subscription for its superchargers
A funny menu has appeared on the Tesla app, offering supercharger subscriptions for non-Tesla customers in the US. This, before disappearing as quickly as it had arrived. Would there be change in the air?
Nothing escapes the keen eye of American Tesla fans. One of them quickly noticed a new menu in his Tesla app and immediately share on Twitter on Aug. 17, 2022, spotted Electrek. Tesla seems to have mistakenly pushed this update on its app, concerning refills at US superchargers for other brands.
Less than 2 hours later, the information had already disappeared. Involuntary blunder, or not, it still means that Tesla is preparing something in this direction, which does not really reassure fans of the brand.
What was it ?
The new page, which appeared by mistake on the Tesla app of this American, presented the solution of subscription to Tesla superchargers of the USA for motorists not driving in Tesla, in order to benefit from lower charging rates than with a fee-for-service formula.
The page presented the different formulas with the advantages attached to the version with and without Tesla subscription. It is similar to that available for this service in Europe. However, the price seemed completely unrealistic, since the subscription was displayed at $0.99/month (about €0.75/month), which seems very unlikely.
Towards an opening of superchargers to everyone in the USA?
The situation in the United States is a little different from that in Europe. For the moment, no supercharger station is open to competition, but the rumors are becoming more and more insistent.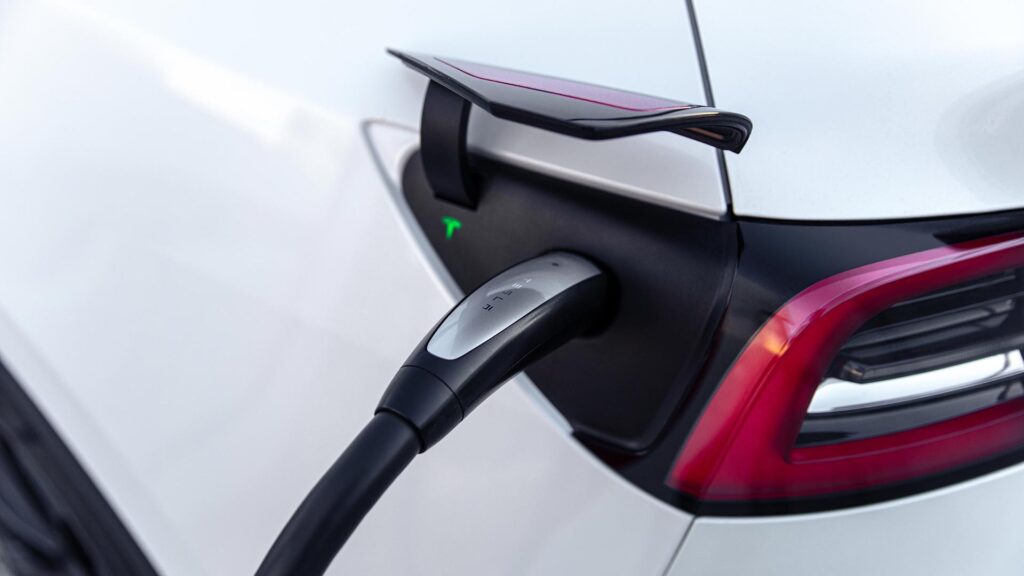 You should also know that American Tesla superchargers do not use the same sockets. Electric cars of other brands should have an adapter to be able to connect to the terminal. It is not just a question of software opening charging stations to other brands, as was the case in France for certain stations. If Tesla had to adapt its terminals by integrating CCS Combo 2 sockets in Europe, this evolution did not take place across the Atlantic.
The timing doesn't really seem favorable for this possibility, especially since Tesla is already struggling to meet the supercharging needs of Tesla owners in states like California.
A subscription at $0.99/month compared to €12.99/month in Europe
The app page showed a subscription price of $0.99/month, or about €0.75/month. At this price, it's a bargain not to be missed. Finally, it would still be necessary to have stations where to connect.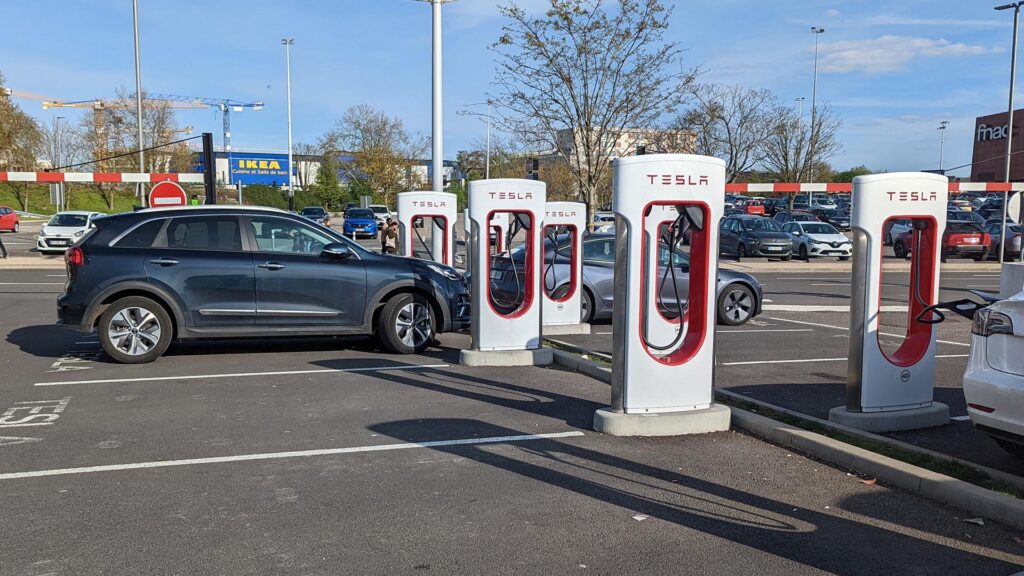 This tariff also intrigued, whereas in Europe, where the opening of the terminals to competition is already recorded on certain supercharger stations, the subscription costs him 12.99 € / month – which is for the moment quite difficult to make profitable. At this price, the subscription remains more competitive than the Ionity subscription, its main competitor, which launched this subscription accessible to non-network partner brands.
Is Tesla testing its community?
Is this a genuine error or test of community reaction to this announcement? The doubts were voiced by many Tesla fans. Accustomed to the whimsical announcements of Elon Musk, some saw in this gross error of posting a way of probing the market. Suffice to say that enthusiasm was not really the first reaction observed on social networks, while the information spread like wildfire.
Critics quickly flared up, inviting Tesla to first solve the problems of overloading certain stations, to find a viable solution for all of the problem of the charging port (which also affects, conversely, Teslas who want to charge on d networks other than Tesla). There are also the same fears, as to the cohabitation with vehicles of other brands blocking several terminals to charge. A cohabitation that rarely poses problems in our European experimentation.
Like what, you can be a company among the most advanced in technology research, and be wrong about updating a mobile application.