On the front page this Sunday, October 2…
Presidential election under tension in Brazil, partial legislative elections in Versailles, Singapore Grand Prix in Formula 1… All the news of the day.
By ThePoint.fr (with AFP)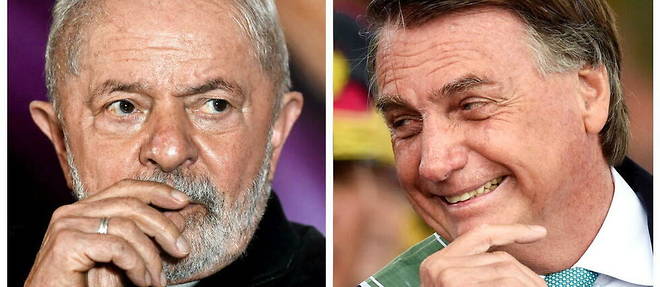 Published on


Link copied
Copy link

Brazil. At the end of an ultra-polarized electoral campaign summed up in a merciless duel between Jair Bolsonaro and Lula, whose election in the first round seems possible, Brazil votes on Sunday for its next president. If 11 candidates line up at the start, it is the fight between the former left-wing president Luiz Inacio Lula da Silva (47% of voting intentions according to the latest Datafolha poll) and the far-right president Jair Bolsonaro (33 %) which captured attention amid violence, heightened security measures and an investigation into the voting system.
READ ALSOBrazil: the "arsonist" Bolsonaro facing the "firefighter" Lula
Versailles. Minister (MoDem) Jean-Noël Barrot is seeking a new mandate as a deputy on Sunday during the partial legislative election in the 2nd district of Yvelines, convened after the resignation in August of his deputy. Entering the National Assembly in 2017, Jean-Noël Barrot was re-elected in June with 64.27% of the vote in the second round, almost six points better than five years earlier. Entering the government as Minister Delegate for the Digital Transition and Telecommunications, he gave up his seat to his deputy Anne Grignon on August 4. But she announced her resignation on August 12. An appeal had been lodged against his election by one of his political adversaries, on the basis of the Electoral Code which prohibits a "replacement of a member of a parliamentary assembly" from standing as a substitute for a deputy.
Qatar Prix de l'Arc de Triomphe. The German Torquator Tasso, winner in 2021, the Irish crack Luxembourg, the Japanese champion Titleholder, the colt of the Aga Khan Vadeni: the 20 best thoroughbreds on the planet will compete on Sunday at ParisLongchamp in the Prix de l 'Arc de Triomphe for a galloping world champion title. Torquator Tasso, ridden this time by the Italian Lanfranco Dettori, who has 6 victories in the Arc, will attempt a rare double in this 2,400 meter race, sponsored by Qatar and endowed with 5 million euros.
READ ALSOThis horse race that Elizabeth II never won
Formula 1. Monegasque Charles Leclerc signed his ninth pole position in Singapore in 2022, far ahead of Dutchman Max Vertappen, leader of the F1 world championship who will only start 8th this Sunday for a complicated first title chance.
READ ALSOJenson Button: « Verstappen is always on the lookout, Leclerc more emotional »