On January 13, 1999, Michael Jordan announced his second retirement from sport | NBA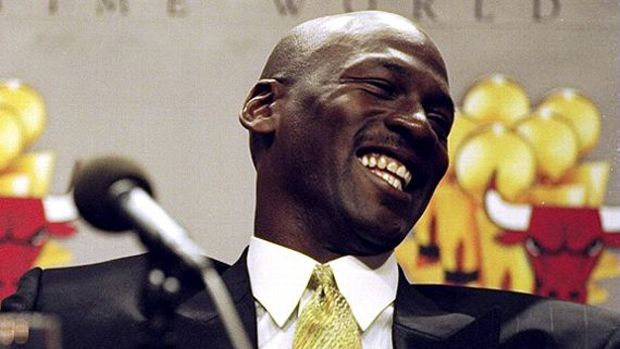 On January 13, 1999, in Chicago, Michael Jordan announced his retirement from sport in front of an incredible audience of journalists. This announcement comes seven months after his last game (and sixth title with the Bulls) punctuated by this famous basket forever inscribed in the collective unconscious of any basketball fan.
True living myth, Michael Jordan is not yet 36 years old but he is mentally tired. He had returned to become the boss of the NBA again. He did it with three new titles. The circle is complete.  » Physically I feel great, but mentally I'm exhausted. I don't feel like I have a challenge. Never say never. I am 99.9% sure of my choice he explains to justify his decision.
At the time of this announcement, he is injured…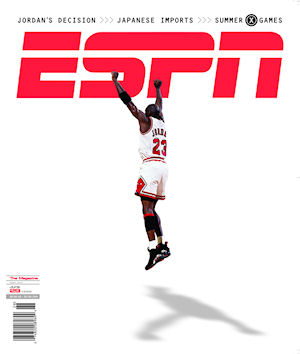 This feeling had already pushed him into retirement in 1993, with the tragic circumstance of the loss of his father, James, who was assassinated in July. There, we discover that he has just had surgery on a ligament in a finger, which was broken by cutting a… cigar.
 » My decision was already made. he smiled. "Doctors told me I wouldn't be able to play for two months. I hope it won't bother me in golf. »
This decision, which was certainly expected (ESPN Magazine had considered this retirement in June…), nevertheless caused a sporting shock. And for good reason, since at that time the NBA was emerging from a terrible lockout with a future season shortened to 50 games.
No All-Star game and especially no Michael Jordan to revive the machine from an economic and media point of view. This announcement provoked a host of tributes from the world of the NBA and around the world.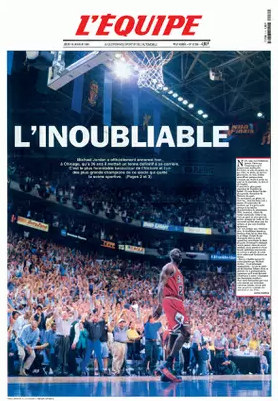 –Shaq: " I will tell my grandchildren that I played against him. »
–Joe Dumars: " We don't replace Jordan, no one should just try. »
–David Stern: " The NBA is very strong. She got even stronger with Michael Jordan. When Larry Bird and Magic Johnson retired, everyone said the NBA was over. No one mentioned Michael. It is a championship that does not forgive. We must win. »
Lodger with regard to Pat Ewing and Charles Barkley who will not be able "never say they beat the Bulls with him", Michael Jordan will end his interview with a legendary « Thank You Chicago », and left the world of sport to spend time with his family.
The next day, January 14, the newspaper L'Equipe headlined: "L'Inoubliable. Proof that this retreat goes beyond borders and the ocean. It's a legend that leaves. Again at the top. But two years later, after the tragedy of September 11, he will again come out of retirement to offer himself a final challenge in the franchise of which he is then president, the Wizards. A final episode completely absent from "The Last Dance".