Nico Batum with an open heart: « In France, that's what made me the saddest »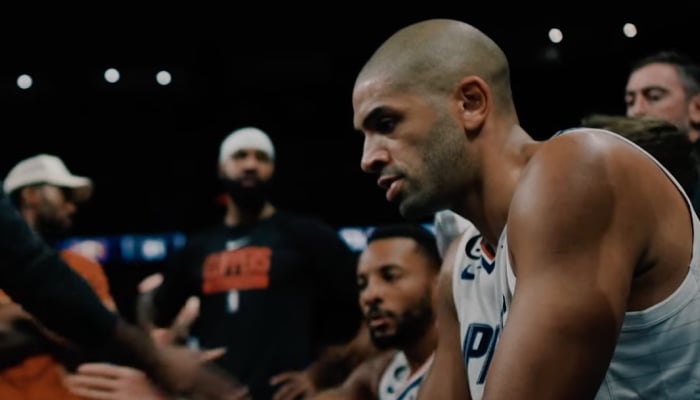 Los Angeles Clippers (DR)
Today, Nicolas Batum is back in the hearts of French fans, he who plays an important role for the Clippers… But a little over two years ago, when he was cut by the Hornets, few believed still in him. Moreover, what was said about him in France at the time will always remain as a trauma.
Nicolas Batum continues to prove it regularly: to bury him is to give him the opportunity to silence the critics and to shine. Less used this season by Tyronn Lue, sometimes concerned by rumours, the French winger put on a show this Wednesday against the Hornets, a team that put him through hell at the end of his stay in North Carolina. In a match that had everything of a revenge, Batman distinguished himself with 21 points (7/10 from 3 points), 7 rebounds and 2 assists.
Batum with a great example of a catch high keep high corner 3.

Love the situational no dip corner 3. Add it to to your shooting workouts! pic.twitter.com/3X065r4Fw4

— Joey Burton (@JoeyBurton) December 22, 2022
Nicolas Batum looks back on his difficult period in France
But after the meeting, some journalists did not necessarily want to talk to him about his return to the fore in Los Angeles or his huge evening performance, everyone knows he is capable of taking heat shots. For the website ClutchPointsthe journalist Tomer Azarli rather lingered on the last hours of the Frenchman with the Hornets, and he gave himself up with an open heart.
When Charlotte cut me off, I was cleaning up my son's toys, and it was my wife who told me to get my phone. She knew before me. People wondered if I could still play in the NBA, if I still had fuel. Everyone was talking about it, especially in France. Maybe that's what made me the saddest, what people were saying about me in my own country.
People seriously claimed that I no longer even had the level to play in the French championship. I have heard these criticisms. I have read these reviews. The media, the fans, some influential people in French basketball and even teammates thought that I no longer deserved the France team. What was I supposed to do, retire? I was only 31 at that time.
When he was cut by Charlotte in 2020, Nicolas Batum had to rebuild everything in terms of his image. Considered burnt out, outdated, more level, few would have put a coin on what he is currently achieving, with a place in the rotation of a title contender. Obviously, even his friends from the France team would have turned their backs on him… Fortunately he didn't listen to the critics, because without him, there is no opposition to Slovenia at the Tokyo Olympics.
Today, Nicolas Batum is an important member of the Clippers, a player to whom Kawhi Leonard and Paul George fully trust. It's unexpected when you know that almost 3 years ago, he was considered a finished player, including by his colleagues in the France team!