[News-Anciens] Chris Mavinga (Toronto FC / MLS): "Paris allowed me to have a foolproof mind! »
Published on
Like every week, PSG.FR and LTDPSG find a former player who passed through the Paris Saint-Germain Training Center. Direction Canada, and more precisely in Toronto, to take news of the ex-Titi Chris Mavingawho looks back on his current events and his years in Paris.
Chris, you played for Paris Saint-Germain at the end of the 2000s. What are your main memories of playing at Rouge et Bleu?
"I have only excellent memories of my three years spent in Paris. From my first steps at the Training Center, I quickly understood that there were certain requirements to adopt. I learned a lot of things there as a footballer, but also as a man. Things that still serve me today. For example, I have a foolproof mind because at a very young age I already had to face competition. Very often, I think back to my coach David Bechkoura in U18 who gave me advice to face any obstacle. When I encounter periods that are a little delicate, I have his words that come to mind. I also learned to be very rigorous, because we were empowered very early. You have to know how to take charge without your parents if you want to go through each step. It was a very rewarding experience that allowed me to grow serenely. I am really very proud to have worn the colors of the club. »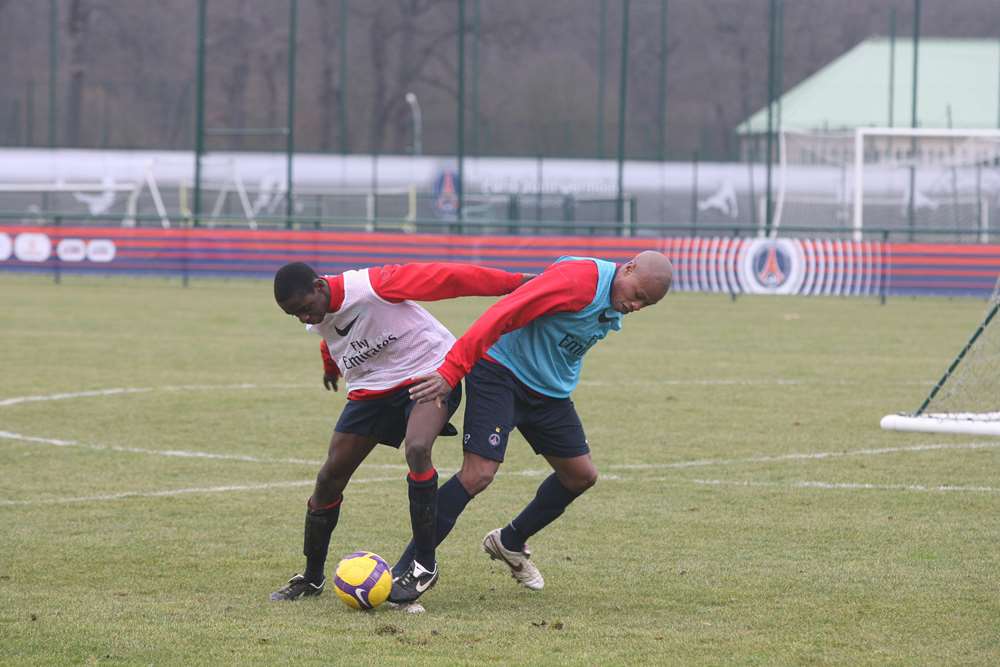 And in the field… What were the key moments during your training?
"I was voted best defender of the Zinedine Zidane tournament in Cannes in 2017. This U16 tournament brought together very big European clubs like Arsenal, Real Madrid, Inter Milan but also the best Brazilian teams. This award was a trigger for me, because it convinced me that I could perhaps become a professional footballer if I gave myself the means. The following season, we won the Carisport tournament. This tournament was a real benchmark because it brought together a good dozen training centers. Our generation is also the only one to have won it! I will also mention our qualification for the final phase of the French U16 championship, because we had achieved a great championship. We were a real bunch of friends and it showed on the pitch. Unfortunately OM deprived us of the final for a better goal difference. Then came my first training sessions with the professional team. It was intimidating at first but above all extraordinary to experience! I will never forget the good advice of Claude Makélélé who took me under his wing to facilitate my integration. »
Did you have an example to follow within the professional group?
"My idol was Mamadou Sakho. The Titi of PSG par excellence! He is only a year older than me, but since he had already been in the professional group for a while, I had obviously made him my example. I wanted to do everything like him! At the training center, he was already above the lot. As he played in the same position as mine, I tried to reproduce what he was doing. I only had eyes for him. »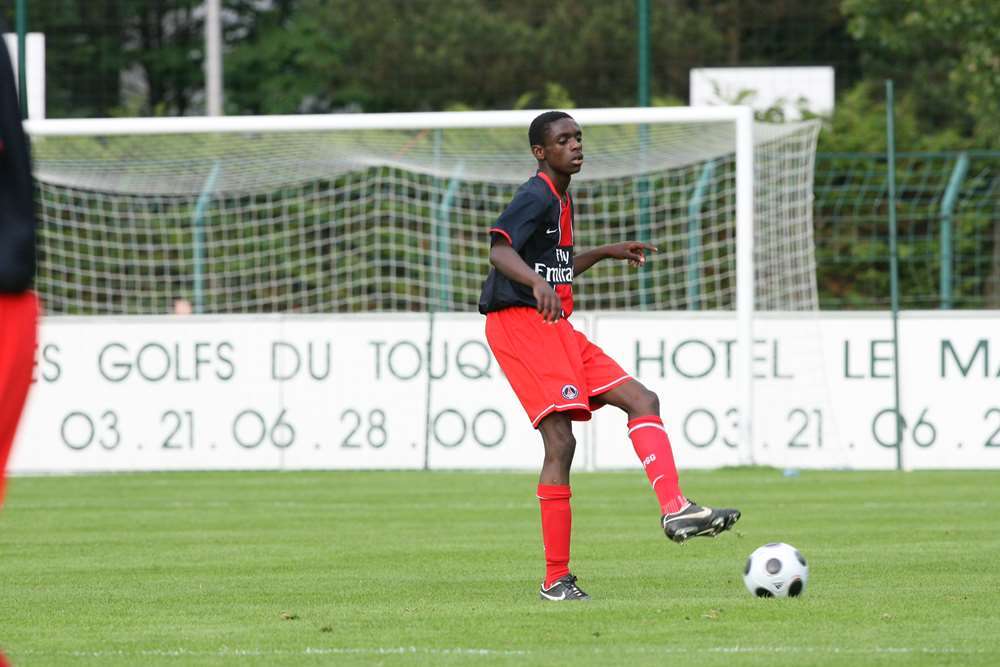 What are the main differences between the Chris of 2009, the year you left Paris, and the current one who plays in Major League Soccer?
"I became a more aggressive player in duels and more precise in raises. I have a better understanding of the game thanks to my many seasons spent at the highest level in different championships. When I returned to France, I was used as a left back, but I am more fulfilled in the axis as is the case in Toronto. Sometimes you have to know how to take it upon yourself and prioritize playing time."
Transition ready, how is your adventure going on the other side of the Atlantic?
"I'm playing my sixth season at Toronto FC. I won all the main titles there, like the championship and the Canadian cup, but especially Major League Soccer in my first season in 2017. We reached the CONCACAF Champions League final in 2018, but we had been beaten on penalties by Mexican club Guadalajara. Every game, I try to give the best of myself on the pitch to be as efficient as possible. »
Do your teammates know that you played for Paris Saint-Germain?
» Oh yeah ! Everyone knows that I am a child of the club and that I am still a fervent supporter. Besides, if Paris Saint-Germain loses a match, they don't hesitate to shut me down. I think twice before going to training the next day! I knew Paris before the arrival of the Qataris, it was not the same club. He has changed so much in terms of ambitions. When I see young people entering the lawn of the Parc des Princes, I imagine how they must feel. It must be impressive with all these great players around them. I would have liked so much to know this emotion. This is why the current Titis must give their maximum to give themselves every chance of getting there! »
Before we say goodbye, can you tell us if Paris Saint-Germain have won the hearts of Canadians?
"We see more and more Red and Blue jerseys in Canada. In stores, in town, in parks… Many football fans and children wear the Paris jersey, especially the children of my own teammates! I take this opportunity to salute the PSG Fan Club Toronto which is very active. The matches are very popular here. This club has become essential on a global scale. Any self-respecting football fan must have Rouge et Bleu on him! »
PROFILE :
Date of Birth : May 26, 1991
Place of birth : Meaux (Seine-et-Marne)
Job : central defender
Successive clubs: CA Combs-la-Ville (1997 to 2004) US Sénart-Moissy (2004 to 2005) ES Viry-Châtillon (2005 to 2006) Paris Saint-Germain (2006 to 2009) Liverpool F (2009 to 2011) Racing Genk (2010 to 2011/loan) Stade Rennais (2011 to 2013) Rubin Kazan (2013 to 2017) Stade de Reims (2014 to 2015/loan) EC Troyes AC (2015 to 2016/loan) Toronto FC (since January 2017)
French team : U18 (4 sels) U19 (12 sels) U20 (4 sels) Espoirs (9 sels)
Achievements with Blueberries: U19 European Champion (2010)
DR Congo team: A (5 sel.)
chris mavinga torontointerview mavinga