New twist in sight for Icardi?
PSG Mercato: Announced with a Turkish cador in recent days, Mauro Icardi would rather be on the other side of the Atlantic.
PSG Mercato: The departure of Mauro Icardi still awaited
As rarely in the past, Paris Saint-Germain carried out a major downsizing during the summer transfer window. On Saturday, PSG even announced the long-awaited departure of Rafinha. The Brazilian midfielder had been pushed out for many months. The former Blaugrana has terminated his contract with Paris. He signed on Saturday with Qataris Al Arabi. The midfielder, back from a loan at Real Sociedad, has signed up for two seasons with his new club. After Rafinha's signing, another departure is still expected in Paris. Although still under contract until 2024, Mauro Icardi is pushed towards the exit this summer. The Argentinian striker does not enter Christophe Galtier's game plans. In recent days, a departure from the former interist to Galatasaray has been mentioned. But as indicated France Blue Paristhe Parisian number 9 is currently in Miami.
Icardi rather towards the MLS?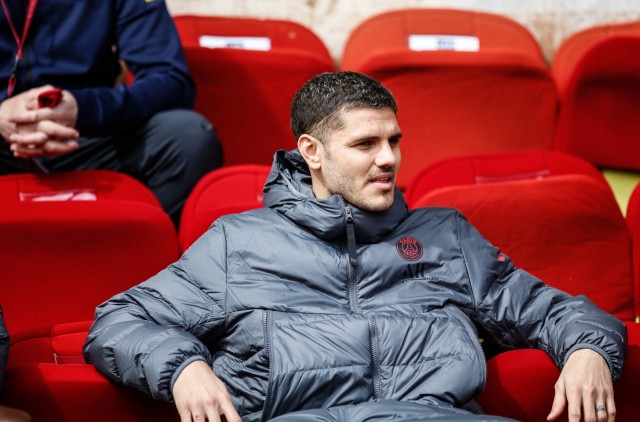 The regional media assures that the 29-year-old striker joined Wanda Nara to spend a family weekend. He has three days off until Sunday. He is expected to resume training on Monday. The presence of the Argentine striker in Florida has been enough to fuel speculation about his future. TyC Sports reveals in particular that this could fuel rumors about a potential arrival of Icardi at Inter Miami. The North American franchise is chaired by former Parisian David Beckham. She has managed to attract some big names in recent years such as Blaise Matuidi or Gonzalo Higuain.
Nevertheless, the most active track for the South American striker remains Turkey, where the transfer window is still open. Galatasaray and Besiktas were interested in the profile of the center forward of Paris Saint-Germain. Advantage, however, to Galatasaray who would be in advanced discussions to complete his signature. Details would still be under study concerning in particular the distribution of the salary of the center forward.