NCAA | Loyola Chicago on tour in France this summer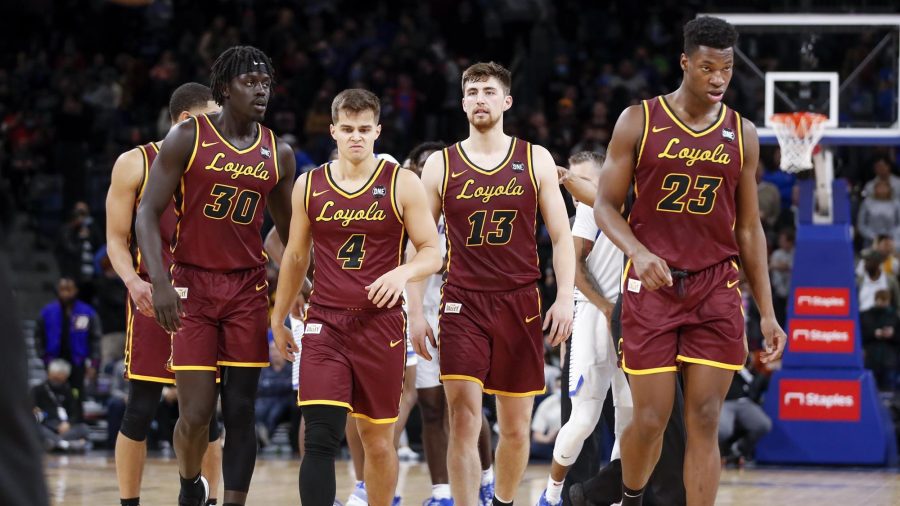 Scheduled for August 12 to 21, Loyola Chicago's French tour will consist of three matches: the 14th in Cannes, the 17th in Lyon and the 20th in Champagne (Reims or Chalons?). A good opportunity for the Ramblers to prepare for their 2022/23 season against professional teams.
» This trip will allow our team to face a high level of adversity, in order to build our automations while we are preparing for the 2022/23 season. "said Drew Valentine, the coach of Loyola Chicago and incidentally big brother of Denzel, the former player of Michigan State and the Bulls in the NBA. » More importantly, this trip will greatly benefit our athletes from a cultural perspective, and I am sure they will not forget this experience. »
A popular program for several years in the NCAA, following in particular a very good run at the « March Madness » 2018, with a qualification for the « Final Four » that year, Loyola Chicago will begin the 2022/23 season in a new conference.
The Ramblers, which belonged to the MVC (Missouri Valley Conference) since 2013, join the A-10 (Atlantic 10) at the start of the school year, a conference whose sporting level is higher. Hence the desire of the program to prepare as well as possible, with this tour, for this change of environment.