NCAA | A documentary in tribute to Lute Olson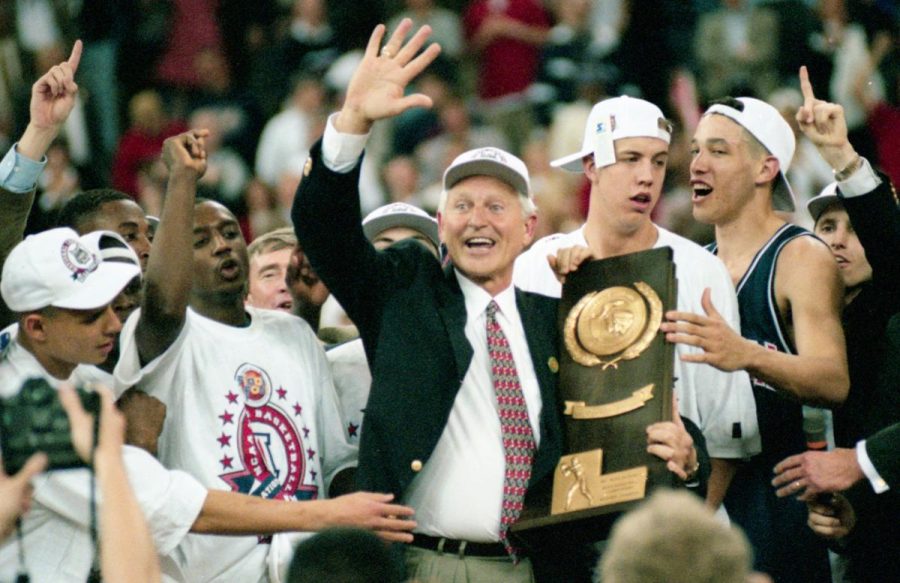 Simply titled  » Lute ", this documentary will be broadcast for the first time on September 30, at 5:30 p.m. (US time) in the Centennial Hall of the Arizona campus, in Tucson.
Co-produced by CBS Sports and Podium Pictures, the documentary will focus on the immense career of the legendary Lute Olson on the Wildcats bench, and will include numerous testimonials from some of his former players. Jumble: Steve Kerr, Mike Bibby, Jason Terry (who is also an executive producer), but also Andre Iguodala, Richard Jefferson, or even Channing Frye. Luke Walton will be the narrator.
Arizona coach from 1983 to 2008, Lute Olson has a record of 587 wins in 777 games with the Wildcats. A track record punctuated by an NCAA title won in 1997, with Mike Bibby and Jason Terry as major players. Before writing his legend in Arizona, he had also trained at Long Beach State and Iowa. We also remember that he was the coach of the American selection, gold medalist at the 1986 World Cup with university players.
Inducted into the Hall of Fame in 2002, he retired after the 2007/08 season, ending his career on the college circuit with a record of 776 wins in 1,061 matches.