NBA responds to criticism of 'play-in'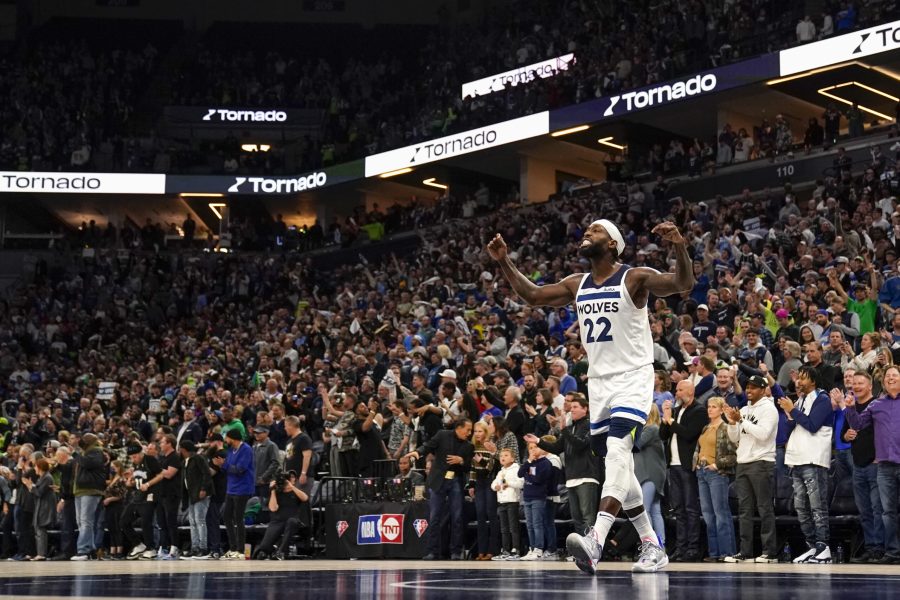 Established during the 2020 playoffs, the system of » play in continues to divide for its third edition. While the idea is extremely interesting and alleviates the tanking urges of teams at the bottom of the standings, while encouraging mid-table teams to fight until the end (like the Spurs and the Pelicans this season), the operation is not perfect and still poses a problem in the eyes of some.
Indeed, criticism remains on the fate of 7th and 8th at the end of the regular season, traditionally the last two qualifying places for the playoffs. For many, these teams should be exempt from « play-in » when they have a sufficiently substantial lead in the standings over the teams ranked 9th and 10th.
This is particularly the case for the Wolves this season, who finished the regular season with a largely positive record (46-36), but who nevertheless found themselves in the same basket as the Pelicans and the Spurs (36-46 and 34-48). The league also knows that it must find a happy medium since two defeats for Minnesota would have sent them on vacation when they had 10 and 12 more victories than New Orleans and San Antonio…
Evan Wasch, vice-president in charge of strategic operations of the NBA, and brain behind the idea of ​​"play-in", precisely evoked these potential changes discussed internally, during a Zoom press conference with journalists. » I would say that from an NBA management perspective, play-in is working very well in its current format. Of course, we listen to the suggestions of certain teams, on adjustments that we could make. For example, that we should put back in place the system used during the bubble in Orlando. The 9th and 10th had to be a certain number of matches away from the 7th and 8th to trigger a 'play-in' system. »
The NBA reasons by categories
Before the 2020 playoffs, the league had indeed decided on a range of 4 matches: for a « play-in » to be triggered between 8th and 9th, the two teams had to be separated in the standings by four wins or less.
That's why the Magic, who finished 33-40, qualified 8th in the East without going through a playoff against the 9th-placed Wizards, who finished with 8 fewer wins (25-47). Conversely, in the West, Blazers and Grizzlies had faced each other in a knockout "play-in" since their records were almost similar (35-39 and 34-39).
But according to the words of Evan Wasch, the "play-in" system should not be shaken up for the time being. If the league takes note of the criticisms and recommendations, it seems satisfied with the current functioning.
» The very principle of this system was to make the regular season more competitive. he summarizes. "That's why we divide into different categories: there are the four best teams which give themselves the advantage of the field, there are the teams classified 5 and 6, which have a guaranteed place in the playoffs. Then there is the 7th and 8th group, in which teams have two chances to qualify. And of course, there is this zone of 9th and 10th places, which allows you to qualify by winning two matches in a row. »
» So when thinking about changes, you have to ask yourself if it is beneficial for each area of ​​the ranking. If we expand the operation, this opens the door to situations in which a team would be 12th or 13th, and still qualified for the 'play-in'. We want to maintain a certain level of competitiveness during the regular season, you have to reach a certain performance threshold to qualify. We are studying all options, but no changes are expected at this time. »