NBA 2K23: ratings annoy players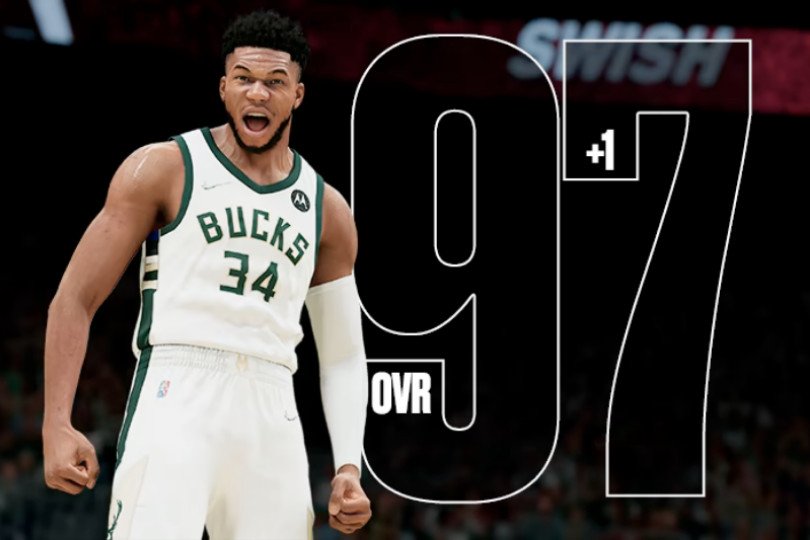 The scene takes place a few years ago, at the wedding of Harrison Barnes. About forty NBA players are present at a ceremony disturbed by a topic of discussion that is unexpected to say the least: the 2K ratings of these same players! Wesley Matthews learns that his average is 83, which annoys him. He keeps talking about it to their coach at the time at the Mavs, Rick Carlisle.
The latter, who is none other than the master of ceremonies that day, takes the microphone and addresses Ronnie Singh, also present: » Ronnie, we need to address this scoring issue right away. You must come here. » « They brought it up in the middle of wedding speeches, which was really inappropriate, and I felt a little bad for Brittany. (Editor's note: the bride) », the firm's marketing director recalls today, » worried for his own wedding in a few weeks in the presence of NBA players.
These kinds of anecdotes, whether they come from social networks or real life, Ronnie 2K has no shortage of them. They show how, year after year, some NBA players remain obsessed with their ratings on NBA 2K, the benchmark for basketball simulations. Last striking example to date, the reaction of Kevin Durant (rated at 96) who wondered how he could not have obtained a 99. " It got laughable ", qualified the star of the Nets without really knowing if there was a part of the second degree in his remarks.
Ronnie 2K reports that the Nets player " was pretty upset about that, which was funny because we were texting with KD the night before, literally, about something else. But over the years there have been many. Some still display this kind of reaction. For a long time it was JR Smith and Dion Waiters. Now the next generation, KAT (Karl-Anthony Towns) and PG (Paul George), fire for it. There's a multitude of guys, which is really cool. »
Players pass on Ronnie 2K's number!
The 2K manager remembers very well a day in January 2015 when Hassan Whiteside, then pivot of the Heat, had posted a triple-double (14 points, 13 rebounds and 12 blocks). And explained that he achieved such a performance in the hope of raising his rating in the video game!
The following day, the Floridian was a guest on a talk show where he was asked who congratulated him on social media following his huge game. » Beyonce had contacted him, Rihanna, all those big names. They asked him who was the coolest person to do it. He said, 'Ronnie 2K.' The animators remained silent, like 'Who is it?' "Ronnie Singh considers that it was at this time that his aura, associated with that of this rating system, took on another dimension with the players.
They have been asking for it ever since: They don't hesitate to share my number, so I get a text from time to time. It will be a new number and I will have no idea who it is. Then they ignite, and I have to deal. But again, it's one of those things that's great for the brand and really establishes 2K's place with these athletes. It's our 24th game, and a lot of these kids coming into the league now are 18 and 19 years old. They've played this game all their lives. Many of them say that being drafted into the NBA is the first criterion, but the second is being in a video game, in 2K for the first time and seeing yourself there. I think that means a lot to them. »
The reactions to these notes should therefore not stop anytime soon.