Moustapha Fall: « The best pivots in the world are European »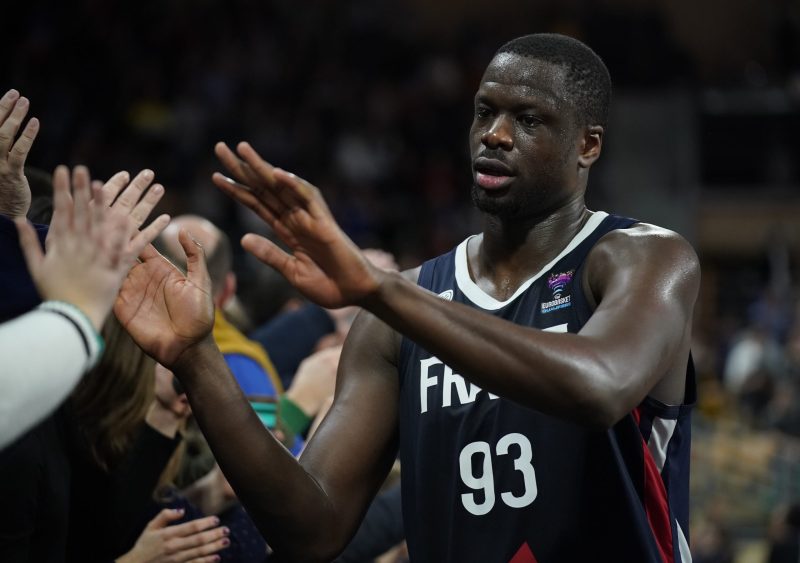 On the string, Moustapha Fall won his place for the European Championship. Touched in the thigh at the beginning of August, he missed all the preparation, as well as the qualifying matches for the World Cup, but on Monday, he received the green light from Olympiakos to return to the selection, and Vincent Collet preferred the take away rather than Mam Jaiteh.
» We're not going to lie to each other, in terms of rhythm it's not going to be easy he acknowledges on the Federation website. » It's up to me to try to troubleshoot on sequences, don't expect me to play 20 minutes. I want to try to help the team, to impact. If the rhythm follows and that I feel good, we will see over the course of the competition. For now I want to take what there is to take. »
If the coach chose it, it is because the "very tall ball" option had worked at the Olympic Games, and no doubt because the opposition will be very tough under the panels.
» The best pivots in the world are European. Nurkic, Valanciunas, Jokic. Faced with these guys you have to send as many templates as possible because you know that a player is not going to stop them. You have to take turns, tire them out. If I can help on this kind of matchup, so much the better. »
The good news is that the first opponent is Germany, and there is no « monster » under the panels. Depending on the scenario of the match, this could allow him to resume smoothly. On the other hand, the next day, place for the pair Sabonis-Valanciunas, and Collet will undoubtedly need him.
To read: the full interview on TeamFrance