Motegi – Race 1: Clear victory for Audi Sport Asia Team Absolute
[ad_1]

The Motegi circuit is a good fit for the Audi R8 LMS and Kang Ling demonstrated this by placing the #29 Phantom Pro Racing on pole, with Andrew Haryanto putting the #11 on the second row. At the start Ling started in the lead and Haryanto was positioned in second place while the two Porsches #992 and #911 of Absolute Racing clashed on the third lap, losing the advantage of third place. On the same lap in the middle of the field Chris on Chia in the second Audi Phantom Pro Racing #333 struck on the two 911 GT3-Rs of R&B Racing, for a lap that was expensive for Porsche.
The result of these incidents, which for once did not result in a safety car intervention, was Anthony Liu's #37 Mercedes AMG GT3 climbing to third place ahead of an excellent Hiroshi Hamaguchi in the #19 Lamborghini Spirit of FFF. In the peloton Vutthikorn Inthraphuvasak in the #911 Porsche came back at a brisk pace, but collided with the #47 Aston Martin D'Station Racing and suffered a drive through which sent him back to the depths of the classification.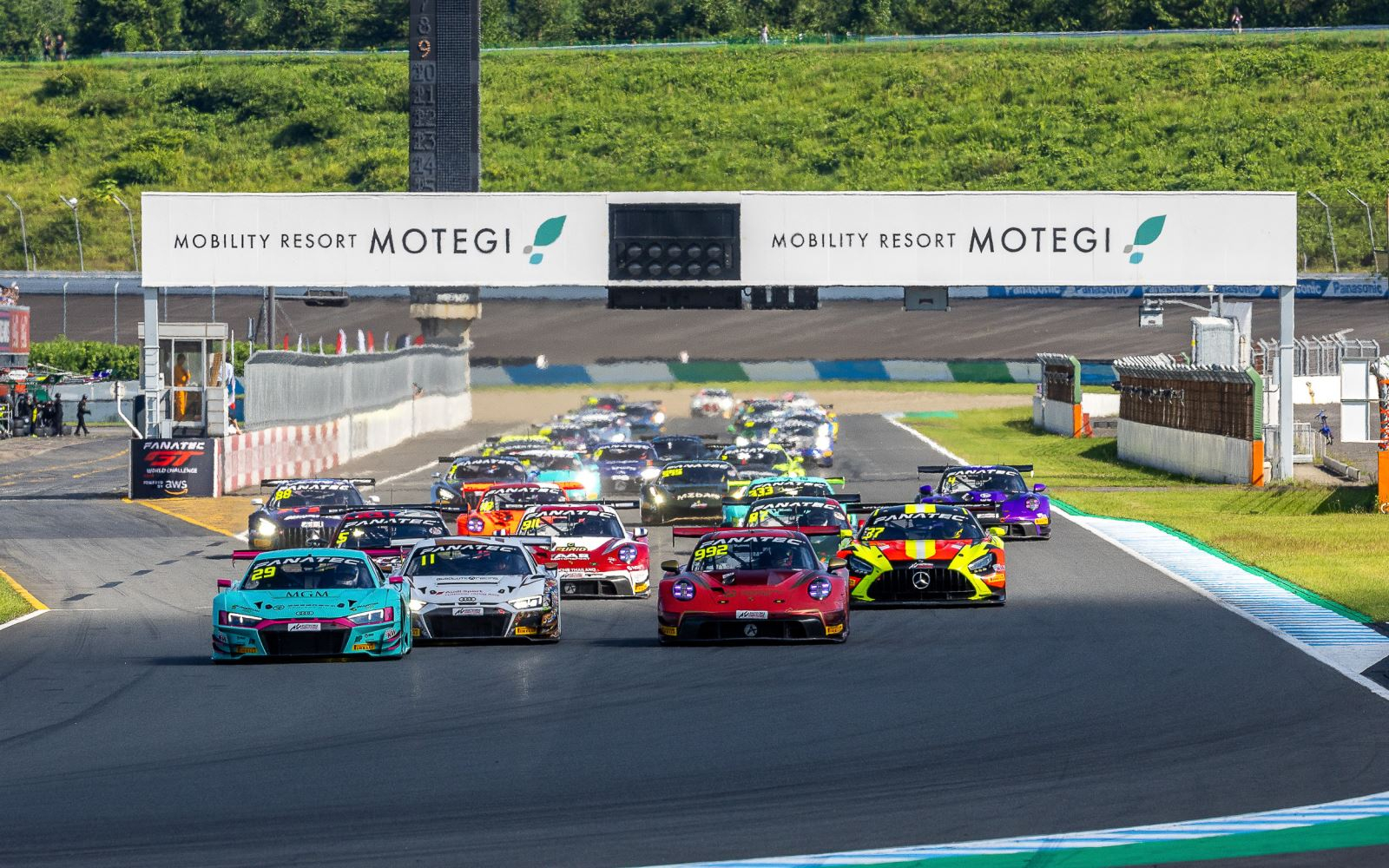 After the driver changes, Qi Cao in the lead in the #29 Audi could not resist James Yu's return to the #11 car for long. Yu took command and then took off, while Cao saw himself passing by everyone. In second place was an excellent Yuta Kamimura in the #18 Porsche of Porsche Center Okazaki, who managed to resist Fabian Schiller until the end, back at the wheel of the #37 Craft Bamboo Racing Mercedes. The cars crossed the line in that order, with Yu taking a respectable 22-second lead under the flag. This is Audi's first victory in GTWC Asia this season, when the brand announces the end of its customer competition program…
The Am class victory ultimately went to Hamaguchi/Okura in the #19 Lamborghini Spirit of FFF in fifteenth place, while Kano and Orido continued their GT4 domination in the #50 YZ Racing BMW M4 GT4 with BMW M Team Studie.
The race standings are HERE
[ad_2]