MLB Perfect Inning 2021 Comes to Mobile

Published on
through Philippe
| Updated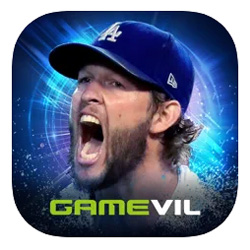 Photo Credit: iTunes
MLB Perfect Inning 2021 is the eighth installment in the popular baseball simulation series, which began in 2014.
Los Angeles Dodgers star pitcher Clayton Kershaw is the figurehead of this new version, with his eight All Star Game appearances and his three Cy Young Awards (trophy for best pitcher of the season). Kershaw was the Dodgers' starting pitcher in the 2020 season, and a key part of their journey to the World Series last year, until final victory. MLB Perfect Inning 2021 intends to offer the most realistic experience possible by making maximum use of official Major League Baseball data, in particular to benefit from the most up-to-date roster possible.
For MLB Perfect Inning 2021, the Live Battle mode has been completely redesigned: it is now part of the all-new PvP League which offers a new class system and numerous balance adjustments for matchmaking, in addition to an overall improvement. rewards. The ability to discard a card has been added to the Player Card Piece system, allowing players to get useful items in exchange for cards they don't want to use.
MLB Perfect Inning 2021 also benefits from an improved search tool for the Free Agent Market, now more convenient for comparing player cards at a glance. The game also adds a class of cards, the « ALL TIME BEST », representing the best players in league history at each position. ALL TIME BEST players are sure to improve your team's overall average (OVR) with their special abilities.
The game is available on the App Store and the Google Play Store.