Milan Skriniar, Campos hold the perfect solution
PSG Mercato: Luis Campos would now hold the solution to dislodge the Slovak central defender Milan Skriniar from Inter for Paris SG this summer.
PSG Mercato: Luis Campos continues to push for Milan Skriniar
Scalded by the intrusion of Chelsea in the file Milan Skriniar, Paris Saint-Germain would now be willing to do what it takes to quickly complete the transfer of the central defender from Inter Milan. After an offer of 60 million euros refused by the Nerazzurri, Luis Campos would have sent emissaries to Milan to try to find an agreement with the Lombard club.
The new Football Advisor of the capital club would now offer a fixed transfer at 61 million euros plus 15 million euros in various bonuses, or 76 million euros to buy out the last year of Milan Skriniar's contract. While the case seemed well on board and close to being concluded on the basis of this last offer, according to the transfer window Media FootballLuis Campos has reportedly received some big news from Italy.
PSG Mercato: Arnaud Kalimuendo to get Skriniar out of Inter?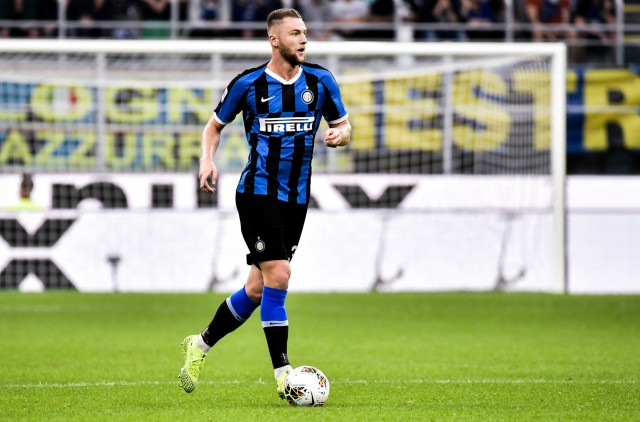 Indeed, according to The Gazzetta dello Sport, Inter Milan would have fallen in love with the nugget of Paris Saint-Germain, Arnaud Kalimuendo. The transalpine media even assures that the 20-year-old striker has already met the leaders of the Lombard club, but he is also followed like last year by Atalanta Bergamo and Bologna. But according to the Italian article, the champion of France would be willing to give in to his Titi at Inter for 20 million euros.
A deal including Skriniar and Kalimuendo could therefore be sealed between the two clubs. In the event of an agreement, it would therefore only be missing 60 million euros to be paid for Skriniar, the amount of the last Parisian offer. It remains to be seen whether this solution could satisfy Internazionale.
To be continued…