Michael Jordan's ultra-weird claim that changed history
Michael Jordan's impact on the NBA is immense in many ways. In terms of the game, obviously, in terms of the media, too, but also on a much more astonishing subject. However, today, it is absolutely all the players in the league who benefit from this tour de force of His Majesty.
When Michael jordan arrived in the NBA in the mid-1980s, he took everything in his path. If MJ did not meet collective success before the turn of the following decade, he immediately hit the headlines with his style, his immeasurable exploits in scoring, his Jordan shoes which earned him a fine in every match, his chains in gold at the Dunk Contest 1985, and that irrepressible aura.
With his charisma and an increasingly assertive status in the midst of the monsters of the time, the native of North Carolina then directly contacted the equipment supplier of the league at that time, the Champion brand. The result ? A decision that has impacted the entire future of the NBA, and which no player for the past 20 or 30 years has been able to escape.
Michael Jordan's unlikely request… on his shorts
Longer basketball shorts became popular after Michael Jordan asked Champion, the manufacturer of NBA uniforms, to make them longer so that he could hold on to them when he was out of breath

– UberFacts (@UberFacts) October 28, 2021
Longer basketball shorts became popular after Michael Jordan asked then-NBA outfitter Champion to make them longer so he could hold them when he was short of breath.
Back then, the shorts were indeed… very short, to put it mildly. Here is an example :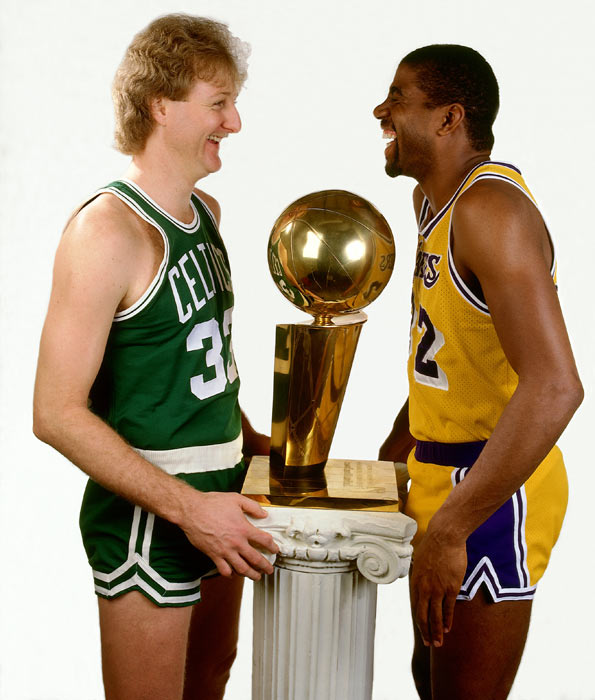 After Michael Jordan's request, the whole league gradually took the fold, until they had outfits almost calf in the early 2000s. His Airness, he got exactly what he wanted – the proof here- below: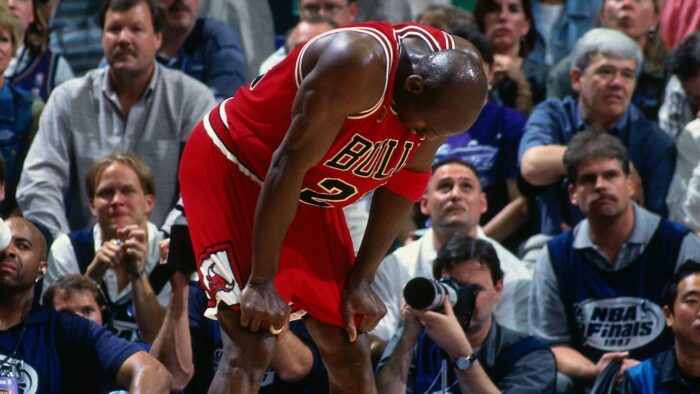 If all the shorts are long today and in the NBA (and probably still for many years to come), know that it is Michael Jordan who is behind the transformation. Without it, it is with 80s-style equipment that you would see LeBron James, Steph Curry and others. In short, MJ was really well inspired …