Messi's first reaction after Barca's announcement
This is information that shook the world of football. On Thursday evening, Barça officially announced the departure of Lionel messi. If PSG is already active in order to recover the Argentine striker, the 33-year-old was deeply marked by the Catalan club's press release.
PSG mercato: Messi « defeated » by Barça's decision
After 21 years of good and loyal service, Lionel messi and FC Barcelona ended their adventure on Thursday evening. In a statement, the Catalan club announced that « Although an agreement has been reached between FC Barcelona and Leo Messi and both parties clearly intend to sign a new contract today, it could not be formalized due to economic obstacles and structural (regulations of the Spanish La Liga). Given this situation, Lionel Messi will not continue to be linked with FC Barcelona. Both sides deeply regret that ultimately it is not possible to meet the wishes of the player and the club. «
The Catalan press assures this Thursday that this announcement of the club culé was experienced by the Argentine international as a real « shock. » » The newspaper Sport presents a Lionel Messi completely « dejected » by this news which he did not expect at all. The Spanish daily explains that the seven-time Ballon d'Or, fresh back from vacation, really believed that the club management had found the solution for La Liga to validate their new contract.
No farewell to Camp Nou for Lionel Messi?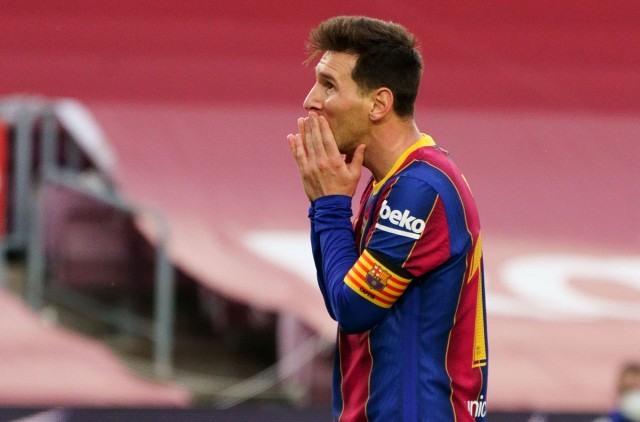 The Mundo Deportivo, for its part ensures that the child of Rosario is so « in shock » that he does not intend to appear in front of the socios at Camp Nou for a farewell ceremony as tradition dictates and demands. his status. Sources close to the Messi clan even reveal that the compatriot of Sergio Aguero hasn't officially spoken to another club until now as he was convinced he would end up signing a new lease. According to other Spanish media, Thursday's meeting between Barcelona President Joan Laporta and the Messi clan was tense.
The Argentine genius is said to have formulated new demands that would have angered Joan laporta, « Tired of so many ups and downs » on this file. Finally, the Spanish League refused to endorse the agreement initially reached between the two parties and the rest is now known to all. According to the latest news, the Pulga is said to be close to an agreement with Paris Saint-Germain on the basis of a contract of « three years (probably one optional) with an annual net salary of 40 million euros. « , According to the daily L'Équipe.