Mercedes unveils the necessary step to finally fight with Red Bull and Ferrari
Mercedes track engineering director Andrew Shovlin has revealed the steps the team need to take to battle Red Bull and Ferrari in 2023.
The Silver Arrows will arrive at Circuit of the Americas for the United States Grand Prix with an aerodynamic upgrade as well as weight saving measures to complete its development cycle for the season.
Steiner insists three races in USA 'not enough'Read more
Neither Lewis Hamilton nor George Russell have won a win this year and the season is likely to go blank for the first time since 2011.
Addressing what the team expects from the final update, Shovlin explained, « This is our final stage of aero development and it will hopefully give us a bit more performance. »
« But what's important is that with each step we learn more and more and that learning can be used next year. »
"There are also a few things we took out of the component weight to bring the car closer to the weight limit.
« It's very difficult for us to predict where we're going to be. »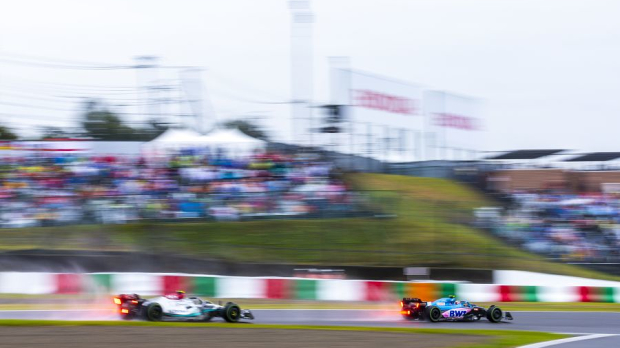 Mercedes wants to improve in qualifying
Mercedes' race pace throughout the season has been good compared to Ferrari and Red Bull, but due to difficulty in qualifying the chance to battle against the top two teams often fell through. Hamilton and Russell fight alone in the middle of the pack.
The pace of qualifying has fluctuated throughout the W13 season. Thus, Russell took pole in Hungary and Hamilton narrowly missed it in Singapore, but the other races showed a gulf in the one-lap performance of the more consistent RB18s and F1-75s.
"In Singapore Lewis was awfully close to pole position, while at Suzuka both cars had a big gap", adds Shovlin.
Horner says he's ready to work for Red Bull for freeRead more
« Now our race pace is good, so if we can take a step forward, we can fight with Ferrari and Red Bull. However, qualifying for us is really hard to predict at the moment. »
« But as I said, it's all about learning and we will definitely give our best in the last four races, » concluded the Mercedes team engineer.