Mercato Mercato – PSG: New threat for Luis Campos on this crack?
Football – Mercato – PSG
PSG: New threat for Luis Campos on this crack?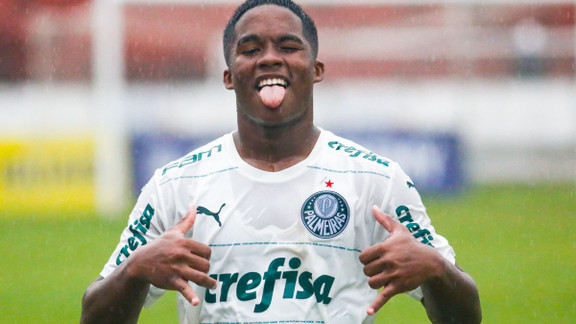 Endrick is announced as the future big name of Brazilian football. Under contract until 2025 with Palmeiras, the young 16-year-old striker would like to leave in 2024 and mock Europe. From then on, the biggest European leaders would have already placed themselves on the file. In addition to PSG, Real Madrid and FC Barcelona would make eyes at him. And this Friday, a new heavy contender has just entered the track…
After Vinicius Jr or Rodrygoit's the turn ofEndrick to be erected as a future great Brazilian star. While he has just celebrated his 16th birthday, the striker amazes under the colors of Palmeiras. We already compare it to Ronaldo and Neymar. And while his contract with the Brazilian club runs until 2025, the young star plans to leave in 2024, the year of his majority, in order to join the Old Continent. And in Europe, there is no shortage of suitors…
Mercato – PSG: At the heart of the rumors, Messi makes a first decision https://t.co/ZAln3wvQXC pic.twitter.com/OFyjAVvqWe

— le10sport (@le10sport) August 5, 2022
PSG will have to fight for Endrick
So the PSG would have looked into his case. The capital club, which wants to strengthen itself now with young players with high potential, also wants to prepare for the future. But Luis Campos is not the only one to have flashed on Endrick. Indeed, the two behemoths of Spanish football, the real Madrid and the FC Barcelona, would also be very hot on him. The Catalan club even absolutely want to attract the Brazilian. And according to Foot Mercatoin order not to be overtaken by the competition, FC Barcelona would consider lifting Endrick's release clause, which is currently €40 million.
Chelsea arrives in the file
And the race to signEndrick might get a little more complicated. According to information from AS, chelsea would have arrived in the file! The Blues would have even already made a proposal that would have satisfied Endrick and his family…