Mercato | Mercato Mercato – PSG: This incredible outing on Donnarumma!
Football – Mercato – PSG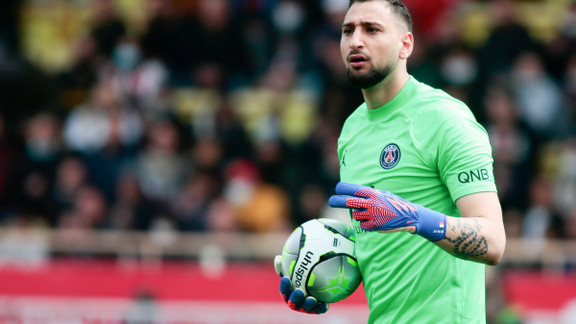 Under fire from critics for a few weeks, Gianluigi Donnarumma does not however deserve what is happening to him according to Cristiano Ruiu, Italian journalist.
Gianluigi Donnarumma is going through a complicated period. Have to share playing time for the purposes of PSG with Keylor Navas, the Italian goalkeeper was guilty of an error which precipitated the elimination against Real Madrid in the round of 16 of the Champions League. But the former Milanese is also singled out in Italy after the goal against North Macedonia in the 92nd minute of the semi-final of the qualifying play-offs for the World Cup. Cristiano Ruiujournalist for Calciomercatowants to defend Gianluigi Donnarumma which, less than a year ago, allowed Italy to win the Euro.
"As if he was guilty of everything, even the Covid and the war in Ukraine"
» In recent months I've seen people cheering every time Donnarumma was on the PSG bench in favor of Keylor Navas, I've seen people celebrate the French's elimination against Real Madrid as if it were the final of the Mondial in Berlin in 2006. How sad. Admittedly, Gigio « sleeps » on the Macedonian player's shot from outside the area, but isn't it strange to arrive in 92nd on this score of 0 to 0? Surely Donnarumma is light in touch with Benzema at the Bernabeu, but for any other team and for any other goalkeeper there would have been a scandal and the logic of another pro-Madrid refereeing. But no. Everything about Donnarumma. As if he was guilty of everything, even the Covid and the war in Ukraine. So I ask, what has Donnarumma done wrong in the last 12 months (…) He chose, as a professional, to go to one of the richest clubs in football current who every year tries to win the Champions League. Overall, he did the same as the best players of the 80s, 90s and 2000s, who chose to come to Milan or other Italian teams, when the Italian league was the richest and most competitive in the world ( …) After that, Donnarumma was the only representative of the Rossoneri at Euro 2020. He was awarded as the best player of the tournament, which is unique for a goalkeeper. He coached Italy to the title victory by saving the penalty shootout against Spain and England, because let's remember that Italy, in the 120 minutes, won neither the semi-final nor the final . All at 22. At that age, Buffon was still playing for Parma and was not even a starter in the national team (…) Donnarumma passes like an idiot after saving the penalty shootout in the semi-finals and final? Even Buffon didn't even save a penalty in the 2006 World Cup final. But Donnarumma was called a crook. And it must necessarily pass as such… "says the Italian journalist.