Mbappé, Messi and Neymar delight young Japanese players
Several PSG stars, Kylian Mbappé, Lionel Messi, Neymar among others, trained with young Japanese players on Monday. They also answered their questions on tips for becoming a top player.
Five PSG stars and Christophe Galtier, their coach, took part in a somewhat special session on Monday during the tour of Japan. Kylian Mbappé, Lionel Messi, Neymar, Sergio Ramos and Marquinhos played with 42 youngsters selected on Twitter at the Chichibunomiya Rugby Stadium in Tokyo. After witnessing opposition, they took part in stifling heat with a thermometer already showing 30 degrees and 75% humidity from the start of the session at 10 a.m.
Mbappé's advice for breaking through to the highest level
Accompanied by translators, the players then bowed to the game of questions and answers from children, hungry for advice. Captain Marquinhos first thanked the locals for the welcome given. « I'm very happy to be here with the players and staff of PSG, he said. It's an important moment. I'm really happy to be here with you to play football. » Kylian Mbappé was asked about how to break through to the highest level.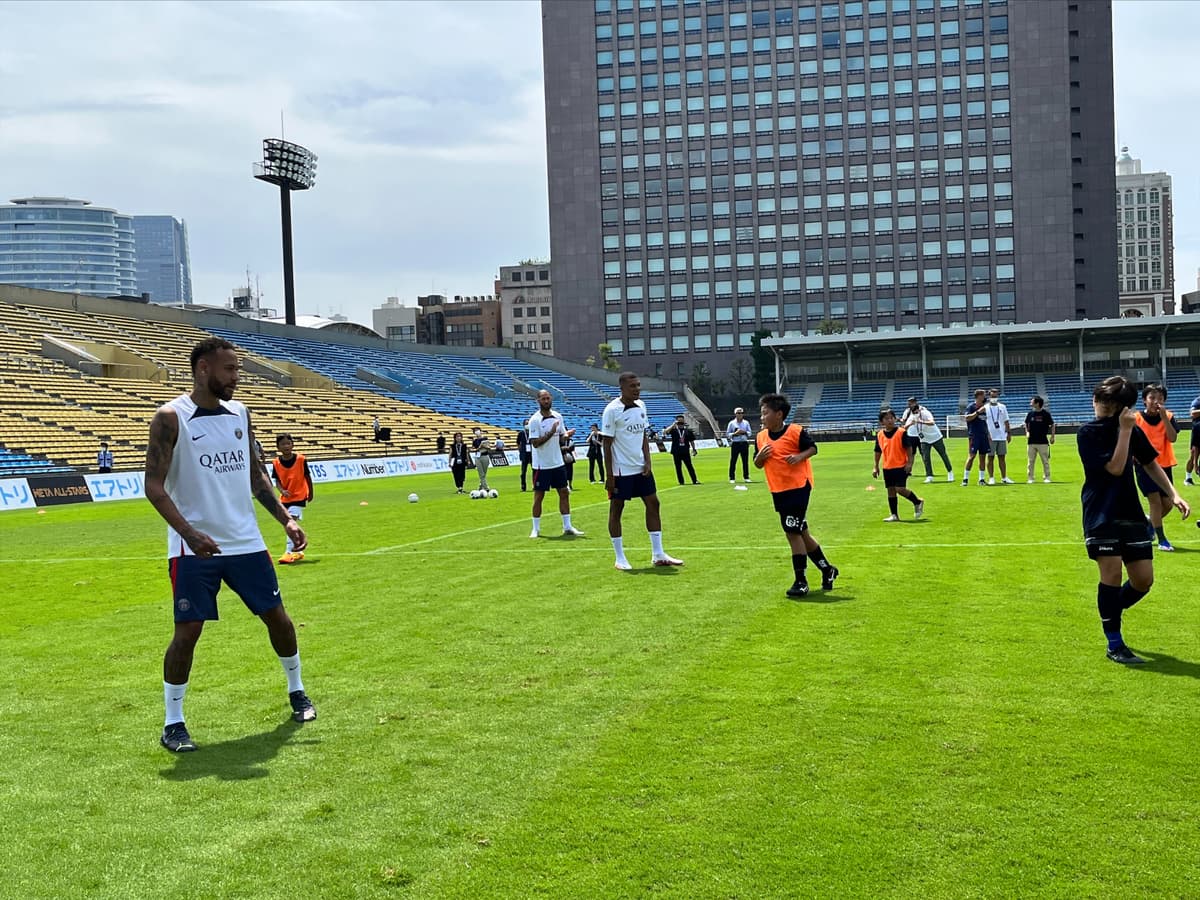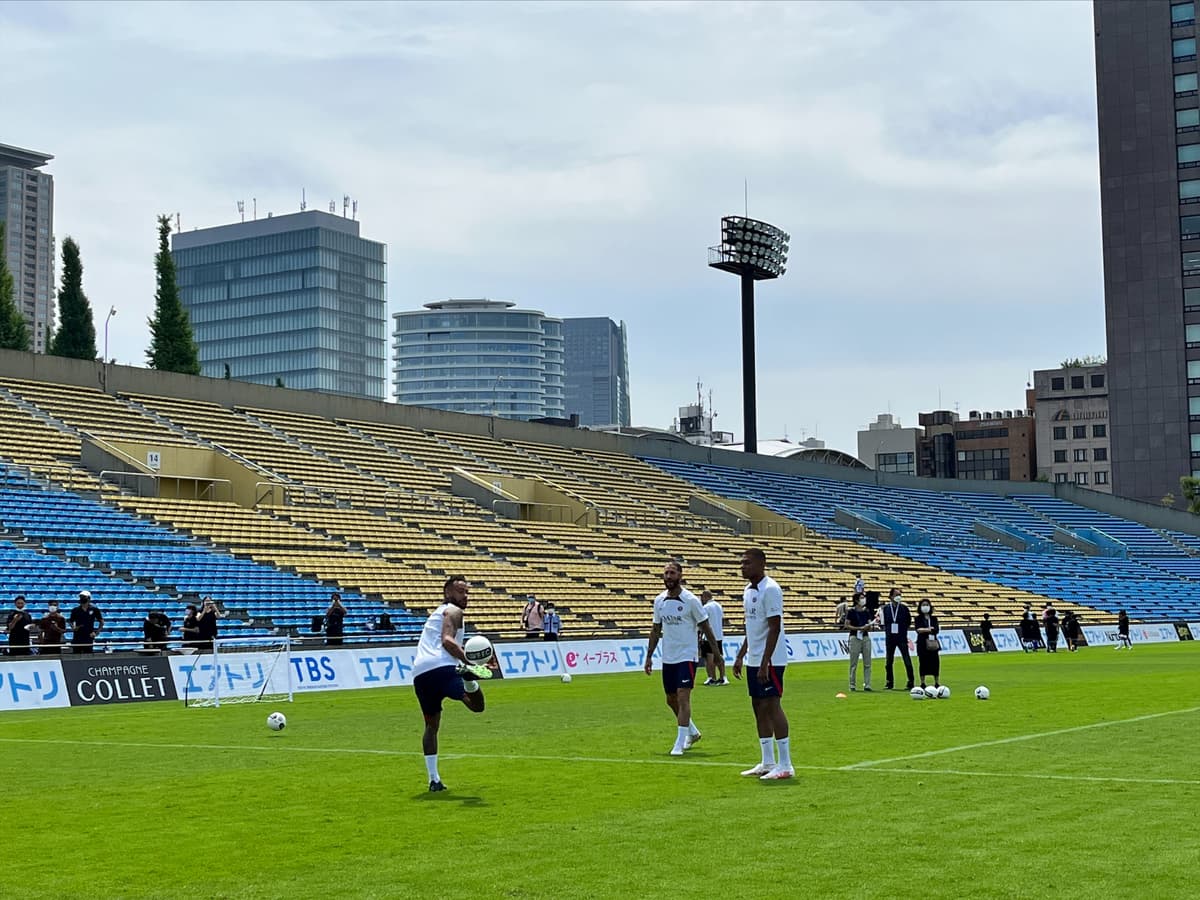 « I don't necessarily have any explanations, he replied. You have to eat well, sleep well and try to always train and have fun. That's the most important thing. » Lionel Messi added some details. « The most important thing is to learn, have fun and evolve, listed the Argentinian in Spanish. With that in mind, you can only be better. »
Marquinhos: « I love sushi! »
Neymar, he was questioned about his models. "I will necessarily talk about Brazilian players, he replied. Kaka, Ronaldo, Ronaldinho and then Messi. He is a player who inspired me a lot. To evolve with him today is a great honor.  » The Brazilian then appeared doubled over with laughter as Marquinhos was asked about the things in Japanese culture he liked. « I had already come here with my selection, he pointed out. I love the sushi, maki, skewers… I find it super good! »
Sergio Ramos gave the closing speech. « It's a pleasure to be here, said the Spanish defender. Thank you to the little ones for playing with us. To be a good defender you have to always be intense, aggressive. Have dreams like me I I had younger ones. It can only make you progress! »
Christophe Galtier also answered questions. « How do I find the country? We arrived yesterday (Sunday, editor's note), there is a little time difference, he said. We realize that it is warmer here than in Paris. I come and watch the training of these young people and I think that there may be future PSG players in there. We must also applaud our players. » The Parisians then lent themselves to the game of photos before leaving the field under the amazed gaze of 42 lucky people.
NC with Arthur Perrot in Japan