Mario Hezonja does not finally rule out a return to the NBA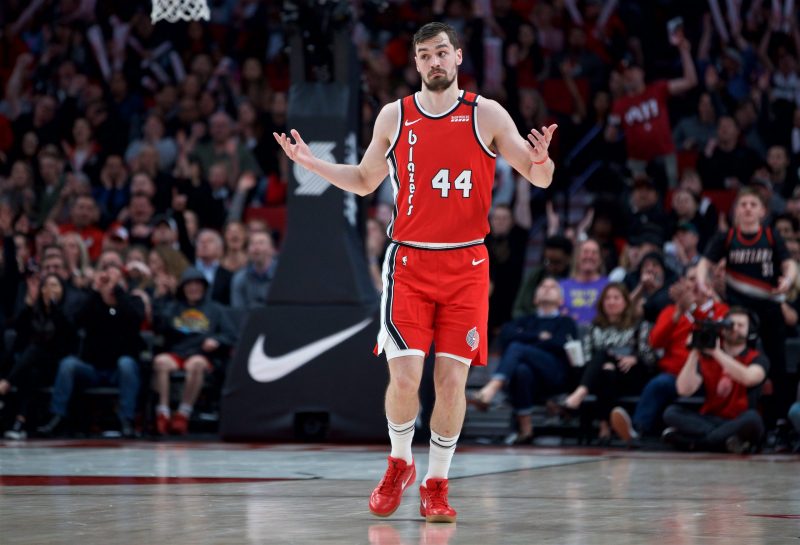 Mario Hezonja went over to the enemy. This summer, he joined Real Madrid after a season with Panathinaikos and then with UNICS Kazan. A change of scenery for the winger who wore the jersey of Real's historic rival, Barcelona, ​​between 2012 and 2015.
» I had a good time in Barcelona. I was very young, I left there to go to the NBA. I didn't have much luck and after a few years I decided to quit and start from scratch. ", Traces the 27-year-old player, drafted in fifth position by the Magic in 2015.
The Croatian preferred to return to Europe after five NBA seasons, spent between Orlando, New York and Portland, during which he never managed to win. In June, the winger explained, about his failed experience: « I didn't get the respect I deserved. Also, in my opinion, the NBA is more of a show than anything else. »
Also, the player, whose remarks had been taken up by Eurohoops after his visit to a Russian media, seemed categorical: " I will not return to the NBA. A position he denies today. » No, no, that's a lie. A lie. This stuff always comes out, but I ain't talked to the media (sic). They were hardly interviews in Russia, I don't know how it came out. It's not true ", he corrects.
Blossoming in Europe
Mario Hezonja continues by saying he is satisfied with his current situation. » I have a lot of things to do in Europe and, in the future, if something happens, we will let you know. But I really want to be here as long as possible, I want to win a lot and I'm happy. »
He takes the opportunity to also lend himself to the game of comparison between the European game and the NBA. » I was talking about it with Dzanan (musa), of the irony of the situation. I can't say it's easier to play there because I didn't have the chance to have an important role there. The irony is that while the game is tougher here, in my first year in Russia I had better stats. In the NBA, if you succeed, that you are pushed by the team, the staff and the leaders, it will be incredible, you can do everything. The pitch is bigger, you play a lot more one-on-one and you can show your individual qualities. Here you have to be very smart. »
A difference that does not seem to displease him. Last season, he averaged 14 points in the Euroleague and was his team's top scorer ahead of a certain Lorenzo Brown.