Marcelo will not come (official)
OGC Nice Mercato: Announced in many clubs, the legendary defender of Real Madrid Marcelo has finally chosen his destination. And that's not nice.
OGC Nice Mercato: Marcelo signs for Olympiakos
The dream ends. At 35, the former left-back of Real Madrid Marcello wanted to find one last challenge in his career. Coveted by many clubs including OGC Nice, but also Leicester and Fenerbahçe, the Brazilian international (58 caps, 6 goals) will not come to the Côte d'Azur. It is now official since the announcement of his new club, Olympiacos.
The reigning Greek champion shared the news on his Twitter account: "Brazilian superstar Marcelo at Olympiacos. Olympiacos announces the acquisition of a footballing legend, Marcelo, who will wear the red and white jersey » can we read in particular through the press release. The arrival of Marcelo in Greece marks the end of a long suspense which will have left its mark on the summer transfer window.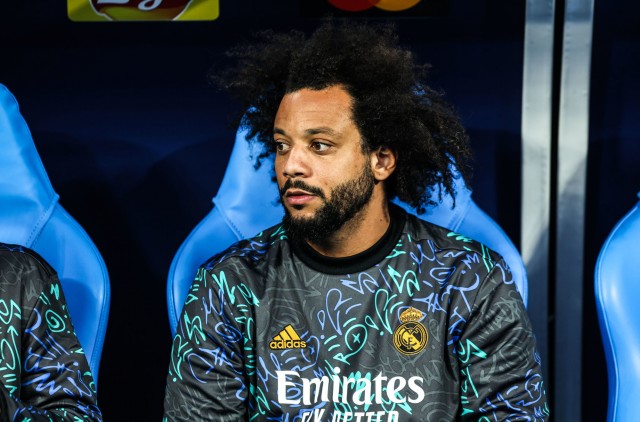 OGC Nice Mercato: Joe Bryan to erase Marcelo's failure
If the Gym could not afford the legendary captain of the real Madrid, the Riviera club suffered this failure at the very end of the transfer window with the arrival of another left side. Indeed, the OGCN recently announced the signature on loan of Joe Bryan, left defender belonging to Fulham. He was already present during the last two seasons of the Cottagers in the Premier League (2018-2021) and had played 44 games in the elite of English football. But it is above all in the Championship that Bryan will have distinguished himself, he who played 199 matches Championship for 10 goals and 25 assists with Bristol City.
Joe Bryan will therefore come to compete Melvin Bard, who had been alone in his post since the end of last season. Currently fifteenth in Ligue 1, the OGCN is clearly not in good shape and it will be interesting to see what the 28-year-old English rock can bring them. The Aiglons took a breath of fresh air last Wednesday with a 2-1 victory over Lille, allowing them to get out of the red zone.