« Mali has the potential to win the CAN »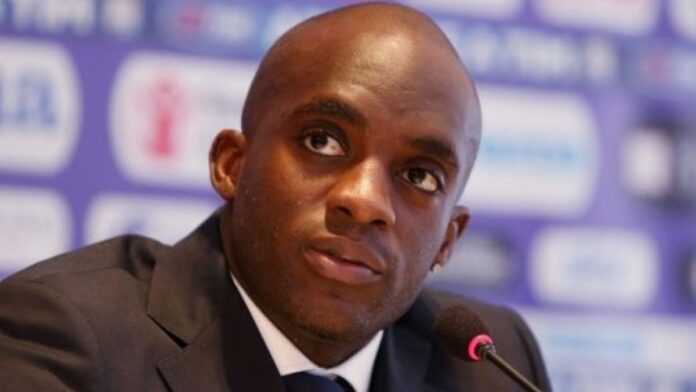 Eighth finalists, during the last edition of the African Cup of Nations in Egypt, the Eagles of Mali will soon begin their preparations for the Cameroonian campaign. Considered by many observers as one of the contenders for the title, Mali will play in Group F, along with Tunisia, Gambia and Mauritania. For the former Malian international, Mohamed Lamine Sissoko, Mohamed Magassouba's men should come to Cameroon, with the ambition to win the title.
Interview
What does the election of Samuel Eto'o Fils at the head of the Cameroonian Football Federation inspire you?
This is a very good thing for African and Cameroonian football especially. He also opened the way for us to be able to stand for elections and particularly for the presidency of our federations. Samuel Eto'o Fils is an added value and he will certainly bring a lot to Cameroonian and even African football.
What do you think of the group of Mali at the next African Cup of Nations, made up of Tunisia, Mauritania and The Gambia?
It is a group clearly within our reach. But, we must now present ourselves in the final stages of the African Cup of Nations with a lot of ambition. We largely dominated the playoffs, we are going to present ourselves in Cameroon, with the ambition to win the trophy. This is what must now be our priority and the authorities must support the Eagles in this direction. I am even convinced that Mali has the potential to win the CAN.
The Eagles are also qualified for the play-offs of the 2022 World Cup qualifiers. Isn't that a great opportunity to seize?

It is indeed a great opportunity for our team to qualify, for the first time, for a final phase of the World Cup. We flew over our group stage, even though it was facing lesser opponents. But, doing six games, scoring a lot of goals, without conceding, shows that we are good defensively. Now, it's up to us to confirm this supremacy, in the play-offs and to qualify for the first time for a senior World Cup final phase. All the Malian people are waiting for this qualification, me first. We are wholeheartedly with the Eagles.