Malestroit. Oust Sport Nature: an expert will train his referent coaches
Oust to Brocéliande
Posted on October 5, 2022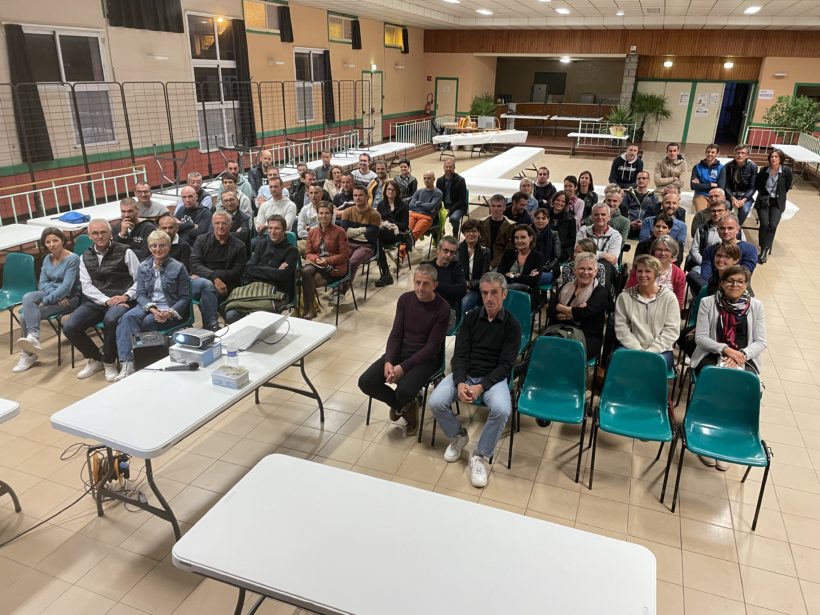 The Oust Sport nature association, co-chaired by Gilles Dohollou and Jean-marc Labas, met in general assembly on Friday at the village hall of Malestroit. This association, created two years ago, now has 80 members compared to 60 when it was created, mainly from the Malestroit region. 60% are women and 40% men.
Oust Sport Nature organizes running training sessions lasting 1 hour and 15 minutes, on Tuesdays and Thursdays at 6:30 p.m. or 7:15 p.m.
The sessions are varied and take place on different circuits (greenway, towpath, path, wood, etc.).
"Our members enjoy running on different terrains, varying paces and above all having the
chance to be in level groups », explains the co-president. At each training, 4 to 5 groups of 8 runners are formed and are each « coached » by one or two referents. The club has 13 of these referents.
"They are all volunteers and it is thanks to their involvement that the association works
perfectly. To reward them and improve the knowledge of our referents, we will rely for the next season on the wise advice of an expert and a French trail champion:
Christophe Malarde", emphasizes the association. This specialist will come at the beginning of November to observe and analyze the practices of the members of the Oust sport Nature on an outing organized on a Tuesday evening. Then in the form of 2 half-days of training (planned for the month of December), he will come to train the 13 referents on different and varied topics: the posture of the coach, the structure of the training sessions, the organization of a session , the specificity of trail training… « It is a point of pride for our association to be supported and accompanied by a sizeable French trail runner and to have the chance to have time to discuss with a professional running coach and trail running. Over the year, our members also like to meet at certain races organized at the weekend," add the co-presidents.
Over the next season, many runners will meet in certain local races: the Jamb'Allaire trail, C un espoir in Ploërmel, the Ultra Marin in Vannes, etc.